The Swiveler Wheel Diverter by Fives is an integral component within automated material handling systems that require simple and effective sorting solutions. The swiveler offers a highly flexible system design that can be easily scaled up as business grows.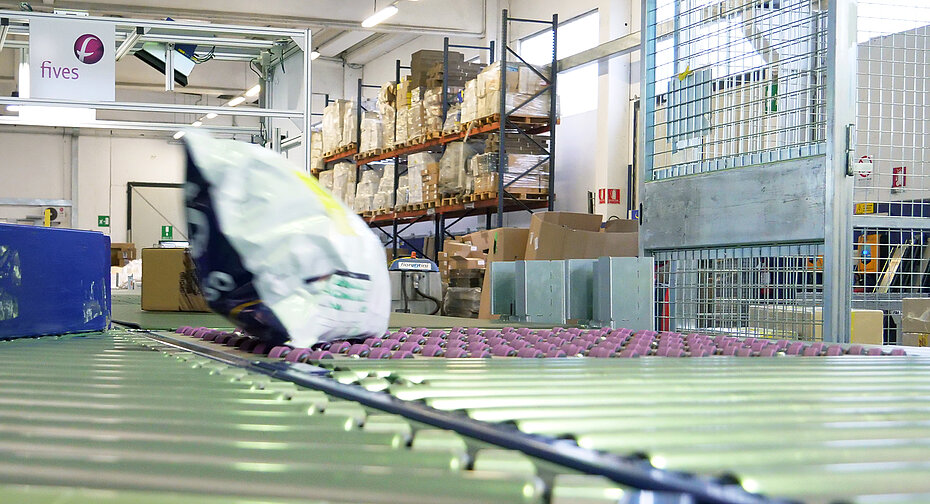 Different throughput levels combined with a modest investment
Our Swiveler Wheel Diverter is ideal for businesses seeking a sorting solution that delivers medium to high throughput yield at a relatively low cost. Depending on the application, Fives offers various types of swiveler wheel diverters that provide a wide range of system throughput.
The swiveler processes between 1,500 and 6,800 parcels per hour, including both standard and small items. The system is designed to handle different kinds of items such as carton boxes, flats and polybags.
With a robust design, the Swiveler Wheel Diverter handles packages weighing up to 50 kg.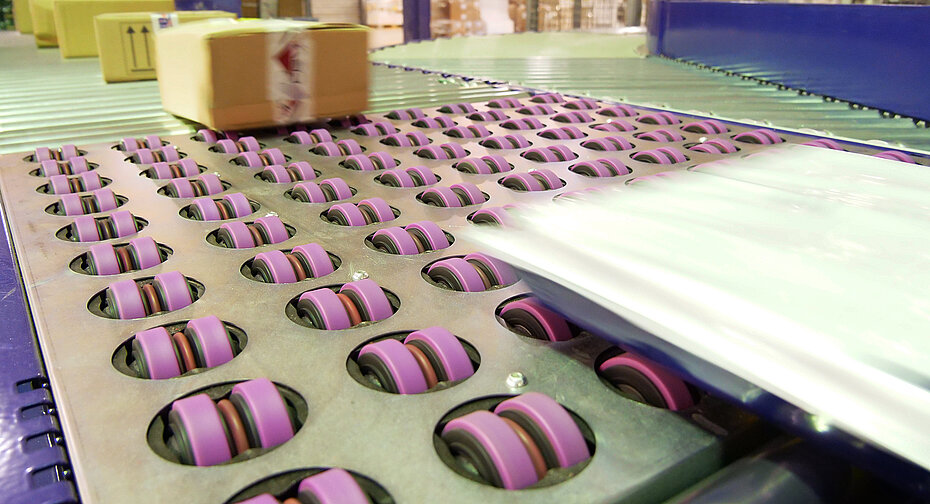 Suitable for different applications and operations
Suitable for inbound and outbound operations, the Swiveler Wheel Diverter can be fully adapted according to physical building constraints.
The Swiveler is bidirectional, meaning it can run in both directions according to the sorting shift (inbound or outbound).
The Swiveler Wheel Diverter enables merging and diverting of a wide range of items of various sizes, shapes and weights, always keeping items in proper alignment. It is best suited for implementation within postal, courier logistics, distribution centers and e-commerce solutions.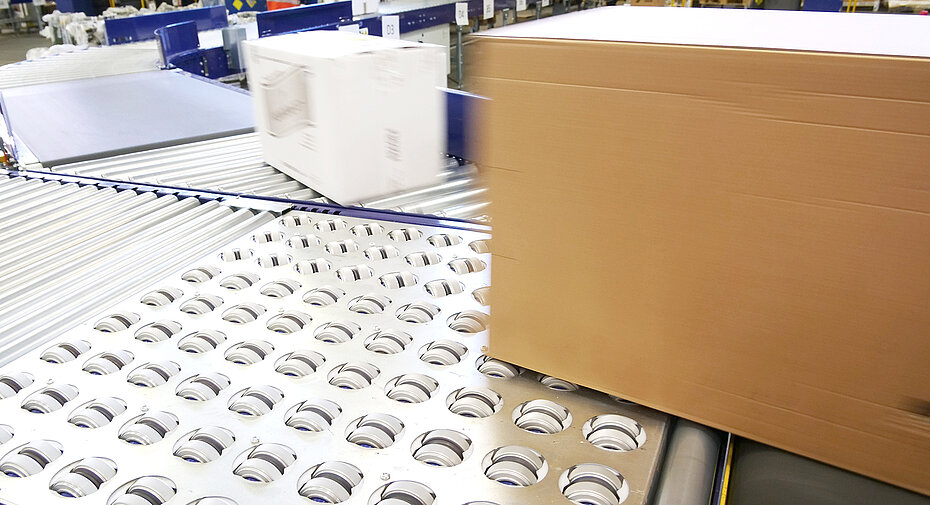 Adjustable conveyor speed and embedded PLC
The conveyor line is up to 1,000 mm wide with a variable and adjustable speed of up to 2.2 m/s. Each unit of the swiveler features its own embedded programmable logic controller (PLC). This greatly simplifies system installation within existing conveyor lines.
See this video and learn how Fives' Smart Automation Solutions Division helped develop an automated handling solution for a GLS depot in Italy