Experts in dedusting, dry scrubbing and flue gas cleaning
Fives offers a range of dedusting and dry scrubbing systems for air pollution control across various fields. We also conduct selective catalytic reduction (SCR) for flue gas cleaning. Our technologies are used in industries including waste and biomass, cement, aluminium, steel, glass, lime and other minerals.
Our skilled technicians are located in service centers across the globe and develop the most reliable and efficient systems on the market.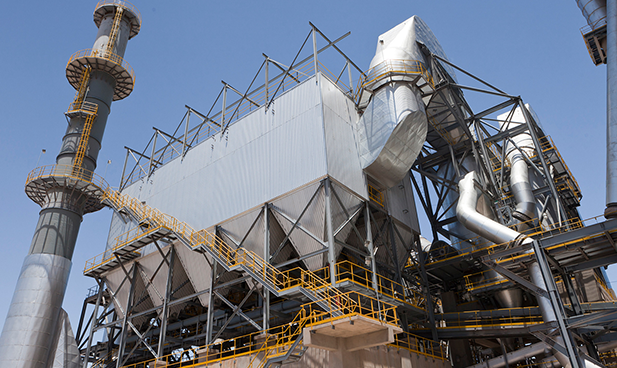 Over 70 years of dedusting solutions
Fives' dust control solutions consist of our proprietary baghouse filters, which we have been designing and manufacturing for over 70 years. Our bag filters remove particulates from air or gas generated by industrial or combustion processes, and are renowned for their reliability and high level of efficiency.
Sonair™

: a bag filter system using high-pressure pulse cleaning technology, which offers high cost efficiency on small to medium gas flow applications

TGT® fabric filter

: a bag filter system using long bags of up to 10 m (33 ft) for a smaller footprint and optimal cost on large gas flow applica-tions. It offers very high efficiency and low-pressure bag cleaning.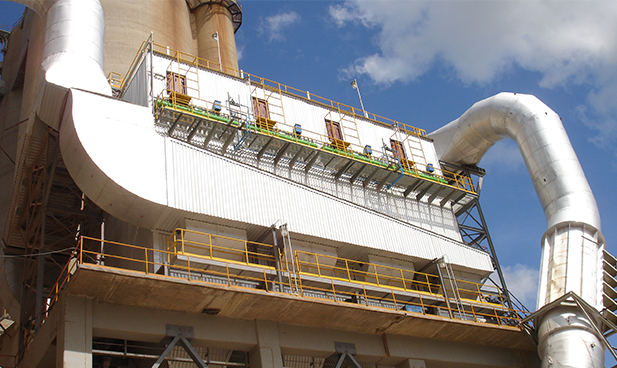 Remove pollutants with our scrubbing systems
Our solutions for dry scrubbing combine reagent injection systems with a proprietary bag filter to control a wide range of pollutants such as particulates, ash, SO₂, SO₃, HCl, HF, mercury, dioxins/ furans, heavy metals and Volatile organic compounds (VOCs).
TGT-RI® All-Dry scrubbing system (AD™)

: a cost-effective solution that combines a bag filter with a reagent injection system with our proprietary Venturi Reactor

Enhanced All-Dry scrubbing system (EAD ™)

: combines an AD with a reagent recirculation loop for increased sulfur dioxide scrubbing efficiency. It includes the Solios conditioning drum to enhance the acid gas removal efficiency of traditional all-dry scrubbing.
This consortium, which brings together the world's leading expertise to implement an innovative process, aims to achieve a 50% reduction in direct CO2 emissions (excluding energy sources) from primary…