Fives has developed a seamless software suite for mixed-case palletizing. Our software calculates optimal pallet stacking to ensure the reliability of the palletization process and minimize the risk of product damage during transport.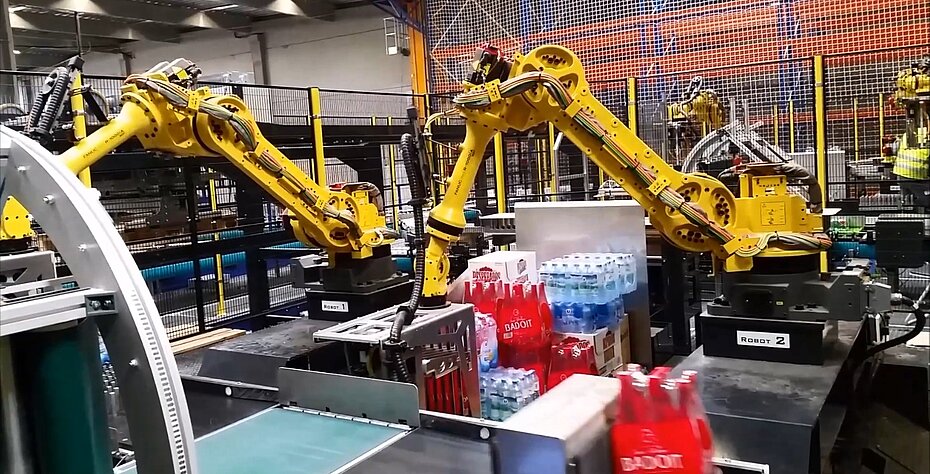 MIXED-CASE PALLETIZATION SOFTWARE
Automated palletizing is becoming a must for warehouses and plants that manage large numbers of stock keeping units (SKUs) and highly customized orders. Fives' intelligent technology for automated palletizing optimizes packing and productivity. Key benefits include:
Improved working conditions for operators
Higher order accuracy
Less products damages during transport
More efficient use of space
Optimized shelf restocking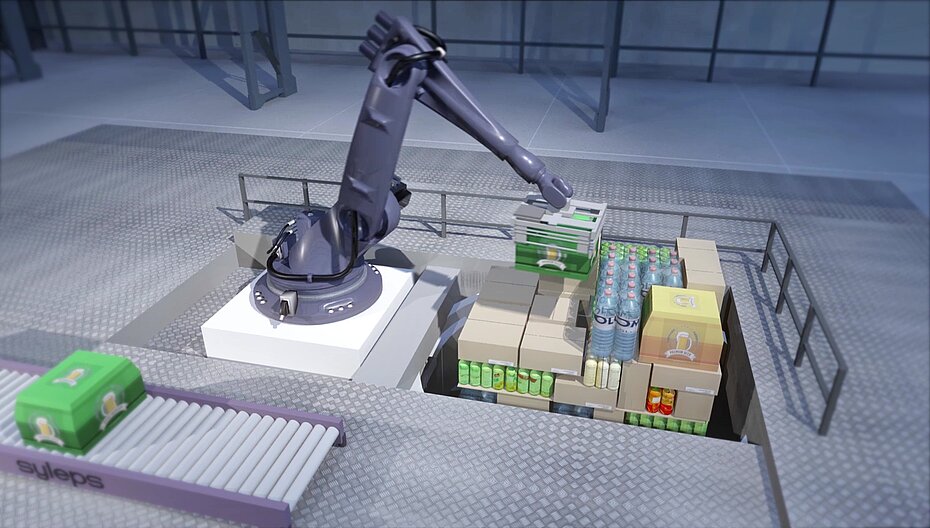 COMPLEX SOFTWARE CAPABILITIES
Fives' palletization algorithm calculates optimum stacking of mixed-case pallets. Our software considers a number of factors :
Products characteristics (dimension, shape and weight).: Large and heavy cases are loaded on the bottom of the pallet and small and light units are loaded on top. Considering product characteristics is indispensable to avoid product damage and ensure pallet stability during palletizing and transport.
Shelf restocking sequences: to optimize in-store operations and logistics costs.
Pallet density: to reduce volume and ensure products stability
After this analysis, our SU® Warehouse Management System translates the data into instructions for the palletizing robots.