Fives has developed a wide range of camera-based intelligent technology solutions to control, monitor and further automate warehouse and production line processes. Camera-based data is used to improve all steps of the process from production lines to material handling, sorting, singulation, picking, depalletizing and palletizing.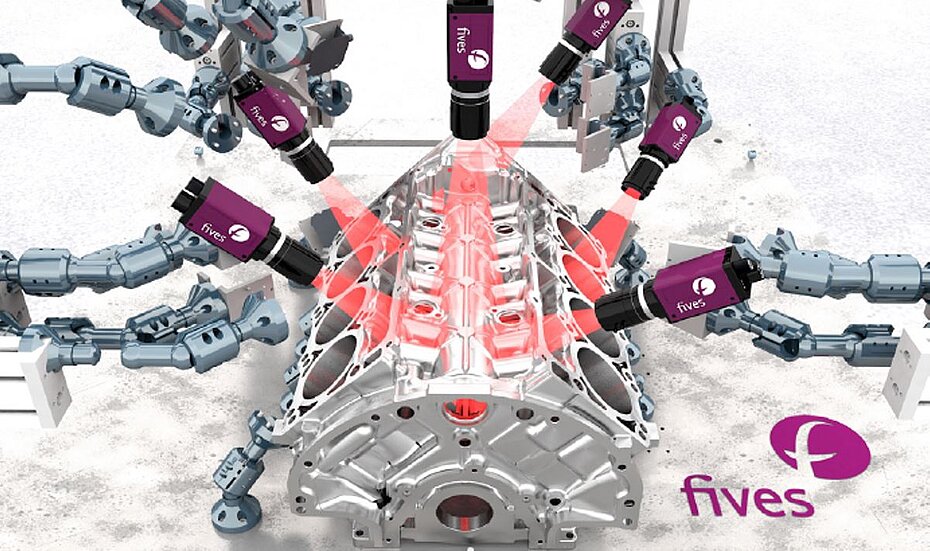 COMPLEX SOFTWARE CAPABILITIES
Warehouse and plant operations are becoming increasingly complex due to the constant expansion of product references, shapes and dimensions. Fives' camera-based solution enables our customers to see the right information at each step of their processes and ensure smooth operations.
Fives integrates 2D and 3D-vision devices with sophisticated software modules based on image processing algorithms and deep learning. We reduce our clients' overall costs by prioritizing the development of intelligent applications over complex hardware.
Designed to meet the needs of our customers, Fives' Intelligent Vision Solution is cost-effective and simple to implement. Its interface works with any application or camera manufacturer, meaning operators only need to learn to use a single interface.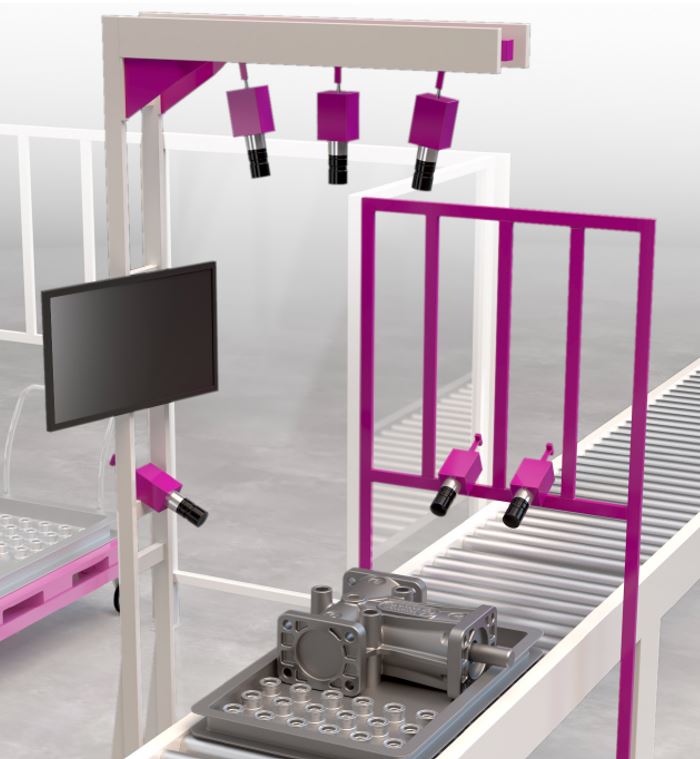 A WIDE RANGE OF APPLICATIONS
Our intelligent vision system is an effective tool to streamline production lines and warehouse operations. Fives uses camera-based solutions at every steps of the process to:
Trace and track goods: the system can see the exact position of each specific item and track its journey through the process.
Inspect and control the quality of goods: camera-based quality controls enable early identification of any process defects requiring operator intervention. This is particularly useful in automated storage & retrieval systems (AS/RS) and palletization technologies, as well as for component inspection in production lines.
Automate tasks that previously had to be performed manually: image processing and machine learning are key to automating low-value-added tasks and are used in our roll or mixed-pallet depalletization and bin picking technologies.
Fives' camera-based solutions are also ideal for the pharmaceutical industry, to monitor equipment conditions, measure unit dimensions or control parcel conformity.