Fives' LPS-70™ Linear Parcel Singulator is an industry-leading singulation system for high-volume parcel and postal facilities. It converts bulk streams of unsteady, un-singulated parcels into a single-file line, conforming to downstream gapping for scanning, weighing, dimensioning and sortation.

2D singulation with re-circulation
The LPS-70™ is a completely automated system that requires no manual intervention. Two-dimensional singulation is achieved through a series of skewed rollers, friction belts and slides. The skewed roller section buffers large quantities of parcels, then aligns them against a product guide for further singulation downstream. A side-by-side eliminator comprised of several functional conveyors removes any adjacent parcels.
The result is a single line of packages that is allowed to pass through, while all other side-by-side packages are directed to the re-circulation conveyor belt. This conveyor returns packages to the singulator's feed input for reprocessing, while also leveling package flow to buffer high-volume surges.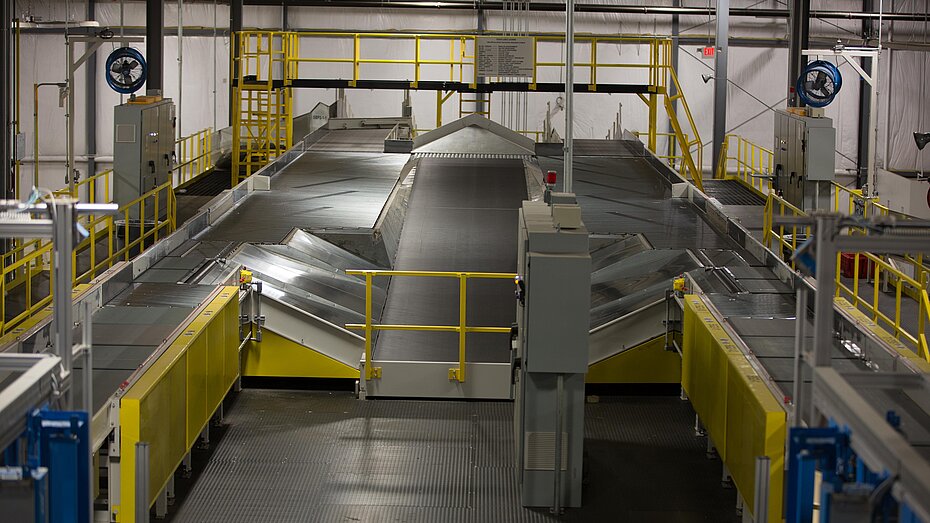 Multiple package feeds boost speed and capacity
The LPS-70™ is designed to receive bulk package flow from multiple infeed locations. The system seamlessly integrates packages from all entry points regardless of package orientation and eliminates the need to wait for gaps in conveyor product flow.
As a result, the speed and efficiency are enhanced throughout the entire bulk-flow system, significantly increasing the number of packages that can be processed. In addition to enhancing throughput, the LPS-70™ system ensures greater accuracy in parcel distribution.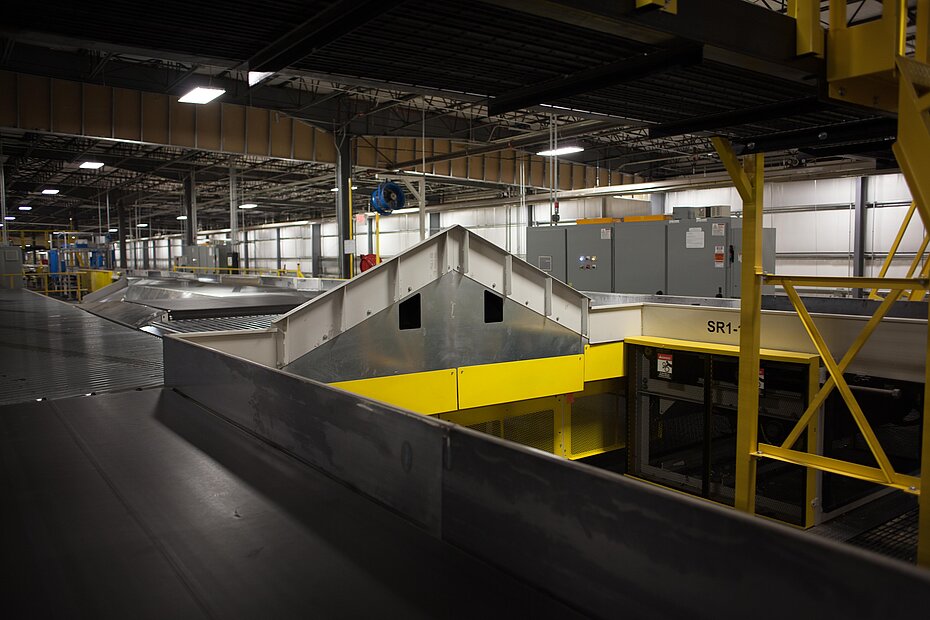 Maximum singulation with minimal footprint
The LPS-70™ offers impressive throughput, simple integration and multiple feeds with minimal jams. Compared to conventional merge systems, the LPS-70™ features a much simpler control system. It also significantly reduces the required length of the accumulation conveyor, resulting in a powerful cost advantage. Thanks to these attributes, the innovative LPS-70™ linear parcel singulator offers maximum singulation within minimum floor space.