Who built the Eiffel Tower's elevators - the only ones of their kind -
and has continually reinvented industrial processes for more than 200 years?
The crux of innovation today is the ability of manufacturers to respond quickly – almost instantly – to the market's needs.
As the pace of innovation increases around the world, how has Fives, a global group with more than 8,000 collaborators in 30 countries, developed its agility in order to reinvent industrial equipment and processes for more than 200 years?
627
NUMBER OF PATENT FAMILIES IN FORCE
46
NEW INNOVATIONS PATENTED
IN 2021
28.3 M€
INVESTED IN R&D IN 2021
At Fives, innovation is aimed at helping its customers fully deploy the industry of the future and smart plants, and at achieving four goals:
Improving the productivity of currently used and new equipment;
Addressing quality challenges, especially in cutting-edge sectors such as aerospace;
Improving the user experience and offering value-added services;
Smartly combining the capabilities of machines and the skills of people.
Fives Innovation Awards
Giving everyone the chance to be a pioneer
Since 2011, Fives has held an annual internal innovation contest designed to turn the spotlight on projects put forward by employees of any subsidiary or business line, on an individual or group basis and not initiated by the Group.
fact checking
Two new showcases of Fives' expertise
In France, Fives is currently renovating two plants, intended to reflect two centers of excellence, to integrate the new technologies the Group offers to its customers on its own sites and to showcase its expertise for the benefit of innovation and industry of the future.
Aluminium
Fives has initiated a transformation program of Fives ECL' workshops, known as "workshop of the future". The objective is to create a physical and human organization allowing teams to be more efficient and to give a 4.0 benchmark image of the production plant. More than 17,000 m² workshops will be totally redefined and upgraded. All production flows have been reviewed to increase responsiveness; and an easier, faster and more effective business model has been implemented.
Intralogistics
This booming activity relies on a competence center for the development and production of a new range of conveyors (letter and parcel transport robots). This new plant, which is made up of administrative offices, workshops and stores over 6,500 m2, will strengthen synergies between the various intralogistics entities of the Group in order to propose global and unmatched solutions in this market to its customers.
The Chasse-sur-Rhône (France) site will thus play a major role in the transformation of intralogistics activity in Europe.
THE DIGITAL FACTORY
Connected factory, smart factory, industry 4.0., these are just some of the terms used to describe the industry incorporating artificial intelligence, data analysis, digital twins, machine learning and predictive algorithms, all of which are tools and methods that Fives has made its own and has been developing at a fast pace.
Digital is shaping a technological response not only to the challenges of industrial productivity but also to the need to save natural resources. By facilitating the relationship between people and machines (R&D into machine ergonomics, ease of use of interfaces, cobotics, etc.), it makes it possible to combine human expertise and the precision of production tools intelligently.
The factory, now fully connected, is becoming "smart" and more agile. Our customers, who have access to accurate information gathered in real time, are able to predict changing equipment performance levels and interact in real time with our experts. This enhances the way Fives works with its customers.
The ingredients of Fives' data innovation strategy
By integrating its proprietary digital tools or solutions developed with partners or customers, Fives optimizes the performance of its production systems at each stage of their life cycle:
In the factory design phase, digital tools can be harnessed to model the production line;
In the production phases, digital technology delivers increased flexibility, thanks to the data supplied by sensors and digital twins. This data allows production to be adapted to needs and resources in real time, and only improves as production continues;
After-sale and maintenance operations can be predicted and optimized.
Fives' digital tools always combine expert knowledge of industrial equipment and processes, built up over time, with modelling tools harnessing next-generation technologies.
Data and flow management and analysis
Fives speeds up production rates: 20% time savings on production cycles
Improving user experience
Fives Connect: agile service designed for internal and external customers
REINVENTING BUSINESS PROCESSES
TO MEET THE CHALLENGES OF TOMORROW
The Fives principle of innovation boils down to pushing the boundaries of production facilities and models. Indeed, at Fives, innovation is not measured only in the launch of new equipment: it is also all about the ability of teams to integrate new production constraints or new products.
There are a host of R&D areas relating to process technologies, all seeking to make industrial equipment:
quicker, to be as responsive as possible to meet the demands of end clients who now have access to a varied and international range of solutions;
more flexible and sharp, to produce materials and finished products with complex geometries and customized shapes that boast improved mechanical properties;
safer for the operators who use them or interact with the manufacturing environment;
more environmentally friendly, to limit material wastage and cut the consumption of resources (energy, water, raw materials, etc.).
From invention to incremental innovation,
Fives focuses primarily on three areas of research
Additive manufacturing or 3D metal printing
Through AddUp, its joint venture with Michelin, Fives is the leading French player in this revolutionary process based on adding layer-upon-layer of material. It is one of the technologies most keenly anticipated by manufacturers because it opens up hitherto impossible design possibilities.
Cobotics
This field aims to optimize interactions between teams and machines, and Fives is active in several areas of research: detection, vision, behavioral analysis and conventional robotics.
In 2023, the value of this market could grow from $284 million to over $5 billion, according to BIS Research. It is all about making the factory more human and better-lived.
System flexibility and interoperability to meet customer demand
Because Fives' customers want to be able to meet market expectations more quickly, Fives is no longer offering its customers a single-use factory but rather a factory that can be reconfigured as their needs evolve.
#Exclusive Geni-Ant
FIVES

LEADS

IN THE RACE FOR

NEW MATERIALS
Fives helps manufacturers make their composite parts production systems more productive by integrating online control and other operations such as drilling and assembly. Composite materials, which are lightweight but also mechanically strong, are widely used by the aerospace industry, and by other business sectors such as renewable energies and biomedical; there are still significant development opportunities ahead for the use of these materials.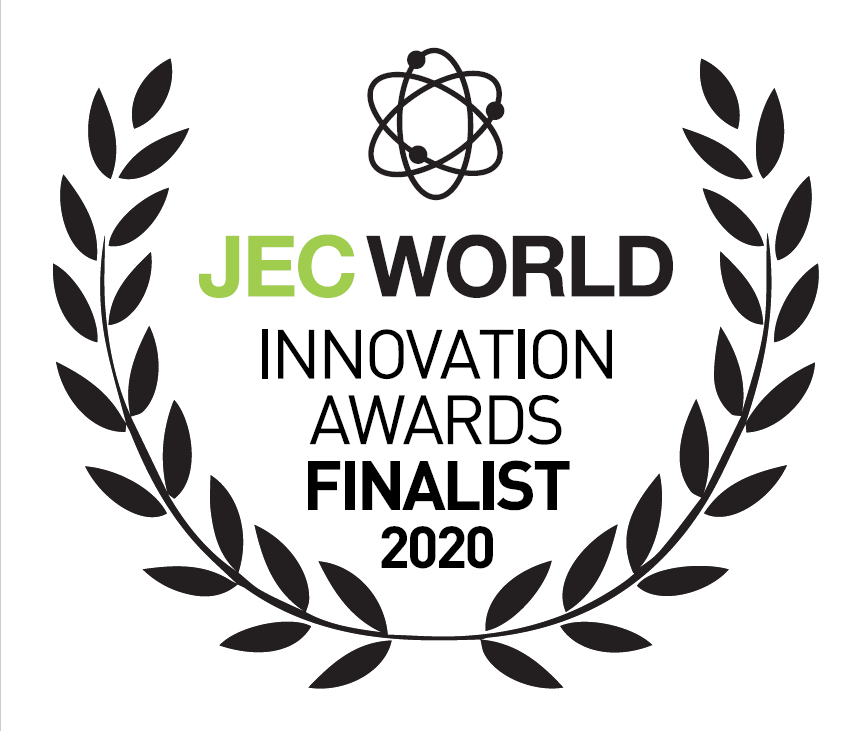 Focus
The cool, calculating profilometer
By using composites, we can create large aircraft parts in customized shapes. But repeating the process is a tough challenge to master.
Fives has teamed up with the Canadian National Research Council (CNRC) to develop a solution capable of inspecting parts quickly and accurately during production. A next-generation profilometer, inspired by an innovative optical technology borne of this collaboration, is currently being tested in the market: it combines highly precise sensors and data analysis.
Used when deploying composites in production chains, it has undeniable advantages over conventional inspection techniques: faster fabrication, no need to stop fabrication while using it, reduced risks of error and, eventually, increased competitiveness of the composite sector.
FOCUS
Shaping the aircraft skin of the future
As a member of the IRT Jules Verne, a Technological Research Institute based in the Nantes region (France), and working with Airbus, the French state and Loire Techno, Fives designed and delivered in November 2019 a new industrial facility to trial the production of new composite structural or skin components for aircraft.
The aerospace industry faces a critical challenge: to boost productivity while paving the way for new types of fiber (such as dry fibers or thermoplastic fibers, intended to allow better recycling of composite materials). The French site of Capdenac (located in the South-West), co-inventor of this automated textile line, Madras, offers here a disruptive technology and a first for aeronautics: the deposition of dry fiber composites, which should revolutionize the market. For 30 years, aeronautics has used thermoset composites, unidirectional carbon fibers, impregnated with resin which require complex, long and costly treatments. Fives is also a recognized expert in this composite segment, with its four brands, G&L, Forest Liné, Liné and Cincinnati. This expertise notably enabled Fives Lund, the Group's American subsidiary, to receive the supplier of the year award from Boeing in 2019.
Madras' benefits
("MAchine to Drap Rapidly dry fiberS")
Large width: strips from 1m to 1.50m wide
4 times thicker fiber
removal rate greater than 150Kg/ h
reduced fall rate with 5% target
Therefore, Madras allows the removal of composites in an automated, simpler, faster and less costly manner.