Fives offers cutting-edge robotic solutions designed to automate manufacturing processes, from design to system implementation. With robotic handling, we leverage intelligent item transfer to achieve optimum production and manufacturing in medium- and high-production flows.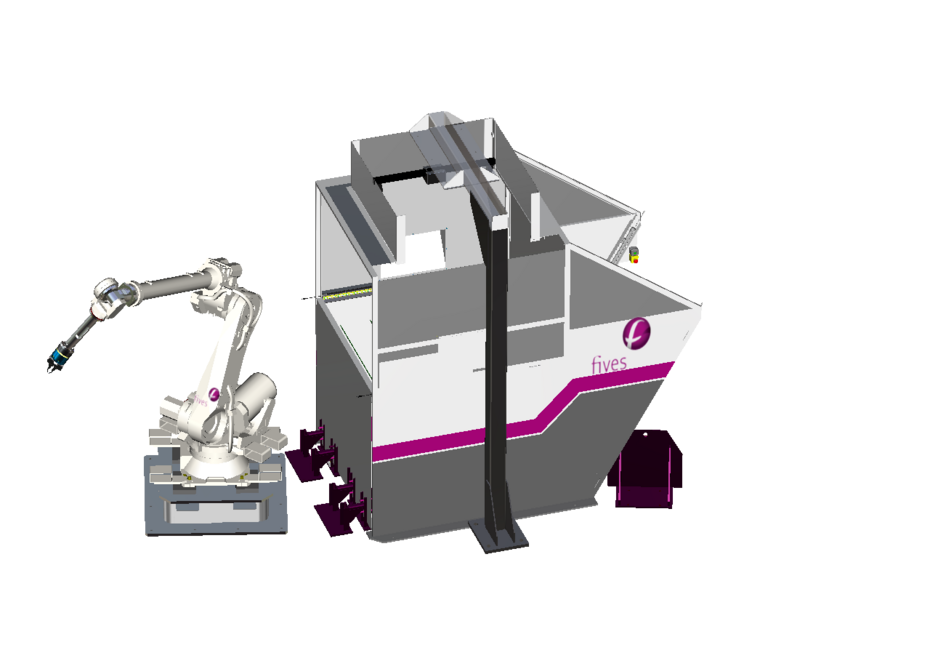 Our high-performance robotic systems for palletizing parts are recognized for their flexibility and reliability. These systems reduce repetitive task requirements to streamline operations. Our in-house 2.5D and 3D vision systems enable bulk and semi-bulk parts to be loaded from the box into a conveyor or machine-tool for processing.
Fives' loading systems solutions are designed to achieve optimal results in time cycle, accuracy, volume, cost and flexibility.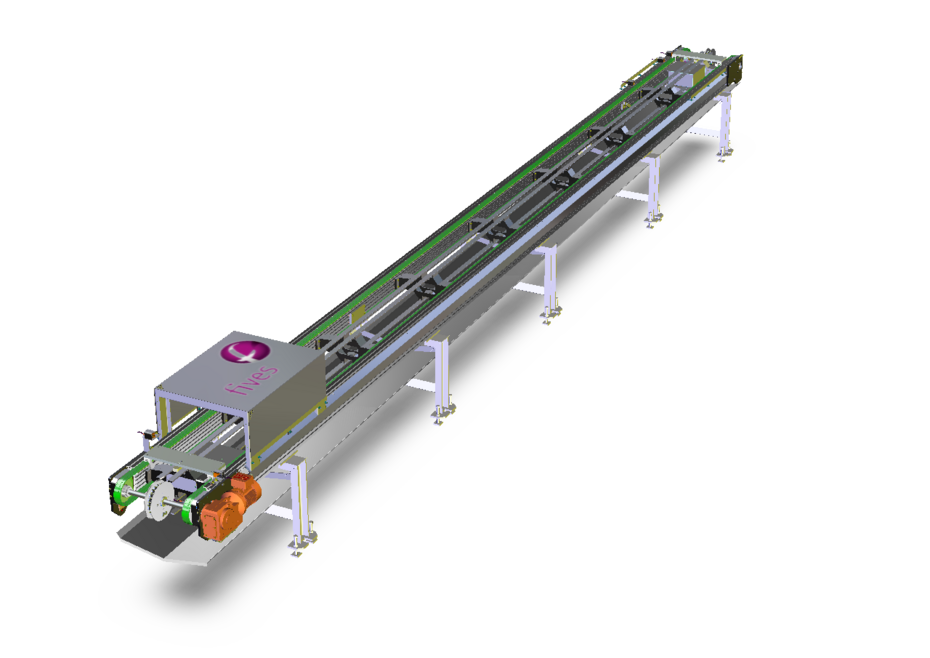 Parts storage conveyor systems
Fives offers a range of RP conveyors that use parts accumulation during input to streamline production flow. These conveyors are characterized by their compact size, as well as their flexibility, modularity and reliability.
Pallet outfitters enable evolution and dynamic accumulation of conveyed items. The system requires little maintenance and runs even with shaves, oil and dust present. The RP range has a load capacity per plate from 5 to 30 kg with an average feed rate of 10 m/min.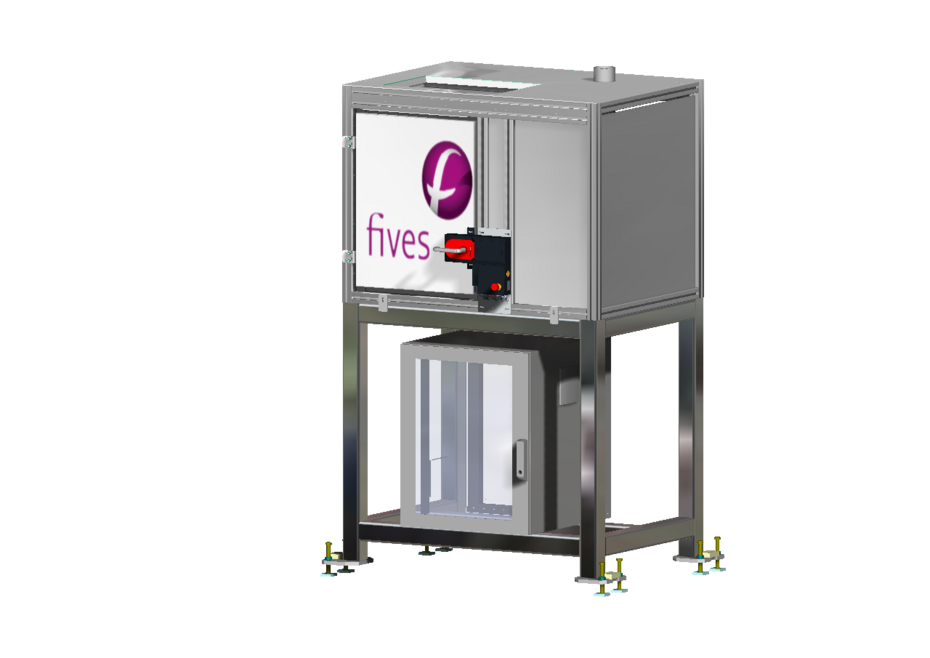 Laser station & DataMatrix reader
Fives integrates direct item marking and automatic verification to track parts during production. Permanent markings such as serial numbers and symbols are visible to the naked eye. During production and lifecycle, DataMatrix code markings are interpreted using a camera to identify automatic parts.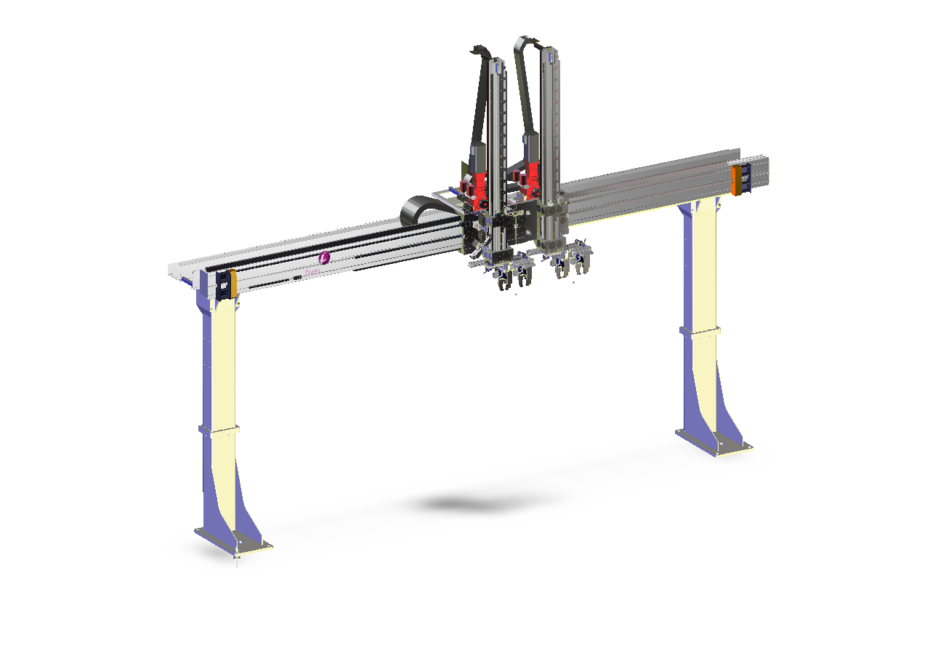 Fives' gantry robots can withstand items weighing hundreds of kilograms at high speed, and with excellent accuracy and repeatability. They demonstrate proven reliability when used with a carriage driven by a rack-and-pinion or belt system. An aluminum profile beam offers high-level inertia and torsion rigidity.
Our gantry robot solution can be supplied with a customized gripper or standard flange. It can also be delivered as a standalone unit or as an integrated solution for a complete handling line.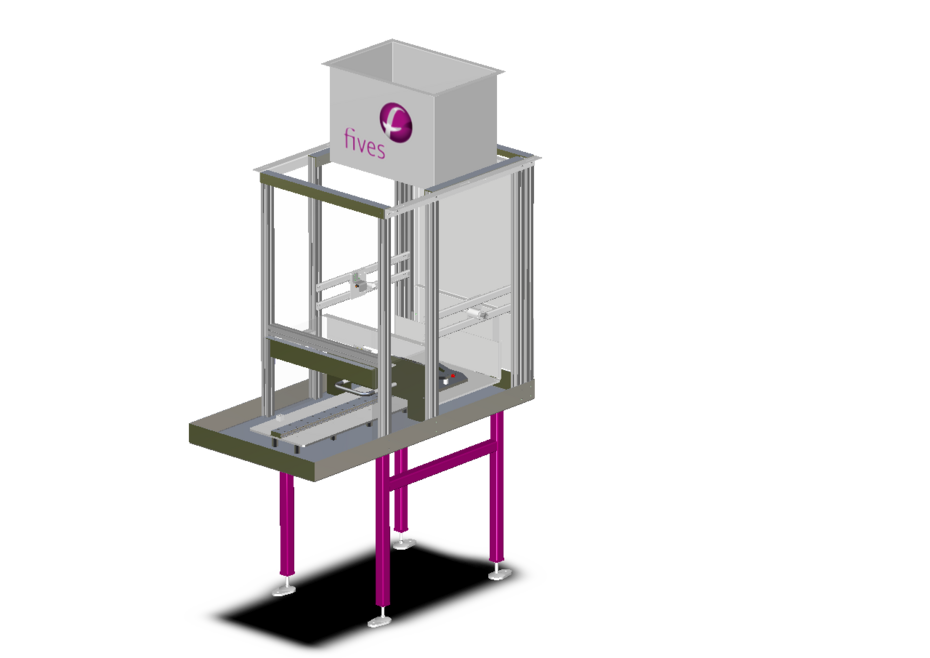 Depending on product and range, the parts control station enables parts to be manually removed or reintroduced, facilitating offline quality control. Incoming and outgoing parts are fully traceable using automatic code readers composed of a camera or manual laser device.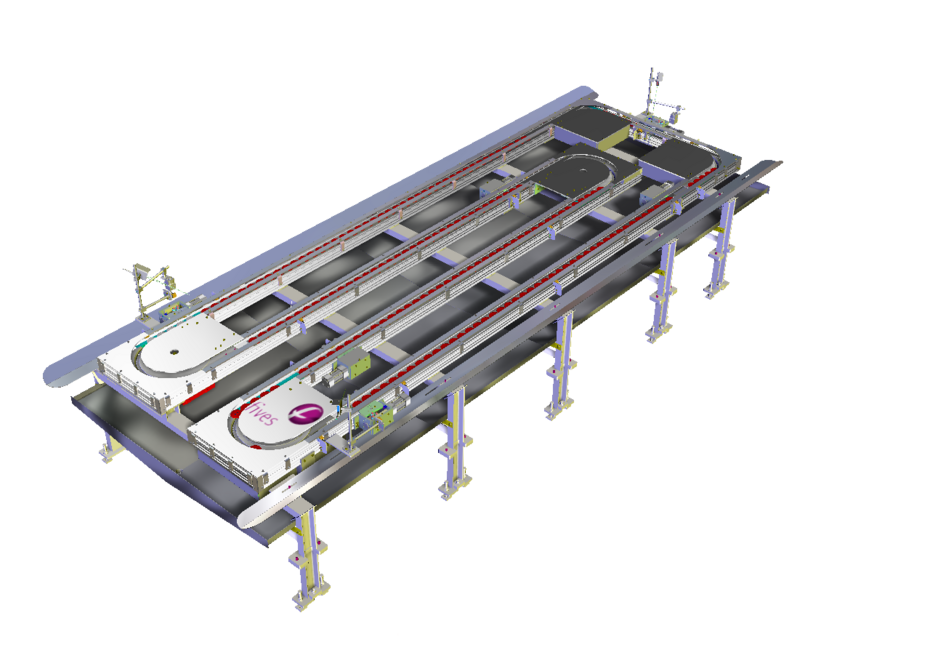 Inter-operations conveyor system
Fives developed its own conveyor for conveying parts between two operations, the CP range. With a high degree of modularity and flexibility, these conveyors can be easily incorporated into any flow layout.
Pallet outfitters enable evolution of conveyed items and dynamic storage. Adding a straight or curved section can readily modify flow. Tempered and cemented chains enhance reliability. Only greasing and chain tension checks are required for proper maintenance. The CP range has a load capacity per plate from 150 g to 30 kg with an average feed rate of 10 m/min.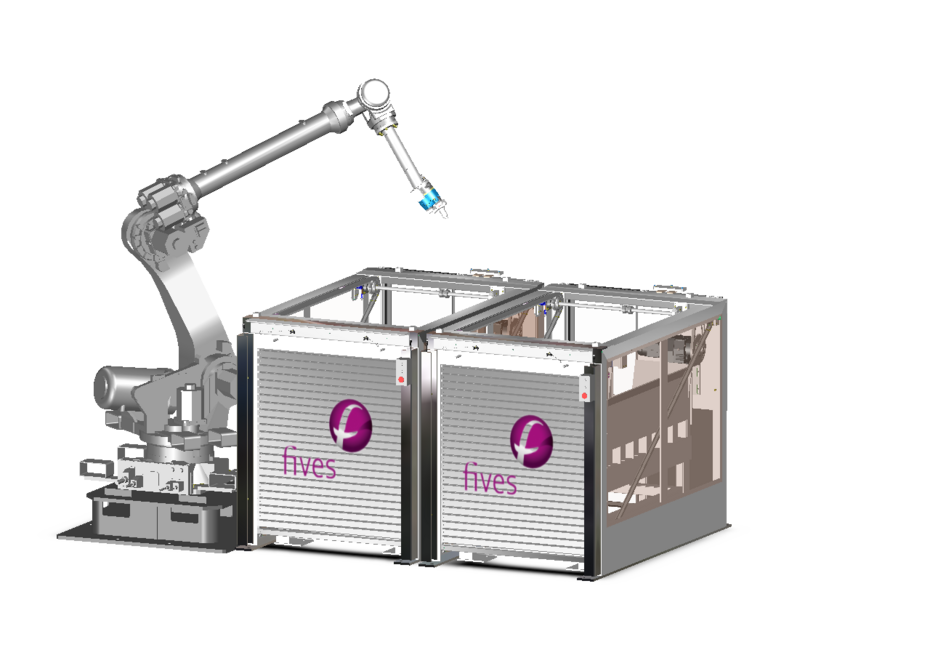 Fives' Smart Automation Solutions Division robotic systems for depalletizing parts are high-performance, flexible and completely autonomous, reducing the need for operators to carry out repetitive tasks. The system is composed of a robot and gripper that interacts with accumulation conveyors and an unloaded parts container.