When dealing with fresh products, time is of the essence. Fives offers highly efficient solutions to handle chilled products quickly and reliably, from reception and sorting of goods all the way through palletizing and staging.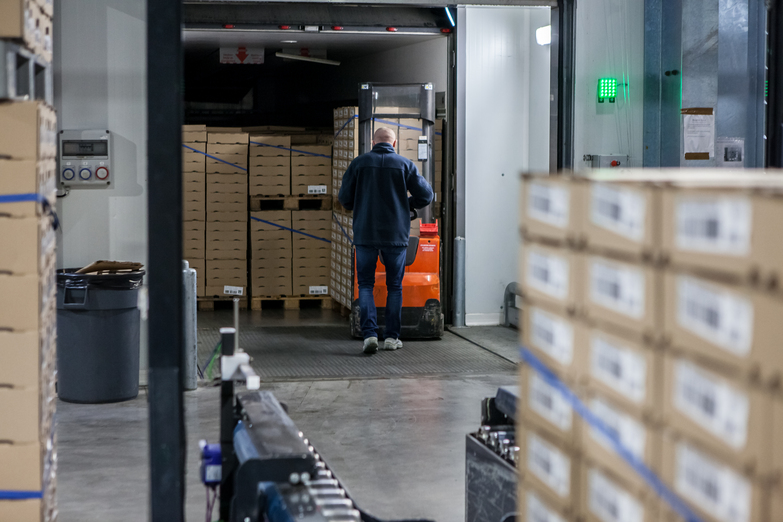 Whether items are delivered on schedule or on the fly, our warehouse management system handles the reception process speedily and efficiently. It cross-checks expected quantities against actual quantities received, and verifies everything from best before dates to temperatures. All the relevant criteria can be measured, recorded and integrated into the chain of information.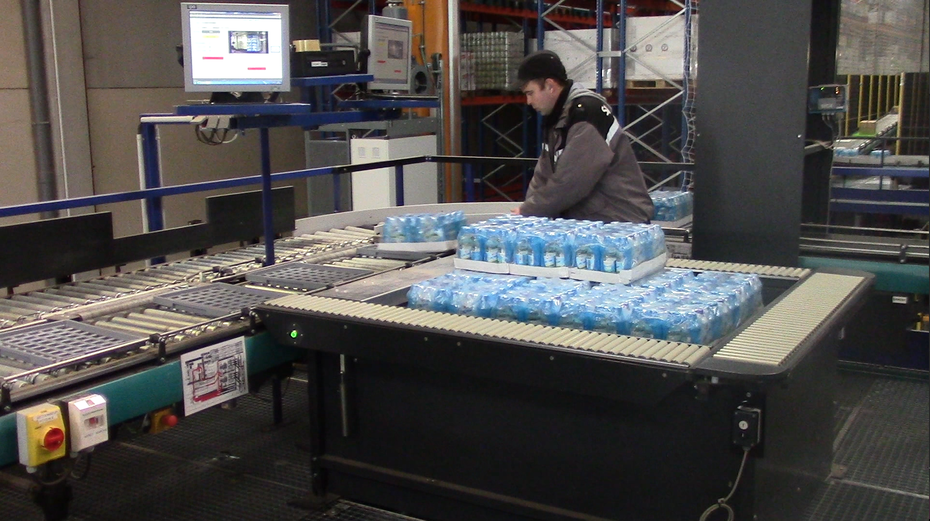 Ergonomic depalletization
Placing items at just the right height optimizes productivity while minimizing physical strain for operators. Both mono- and multi-SKU (stock keeping unit) pallets can be taken from the same stations. The Fives' automated system takes care of merging and pacing overall flow.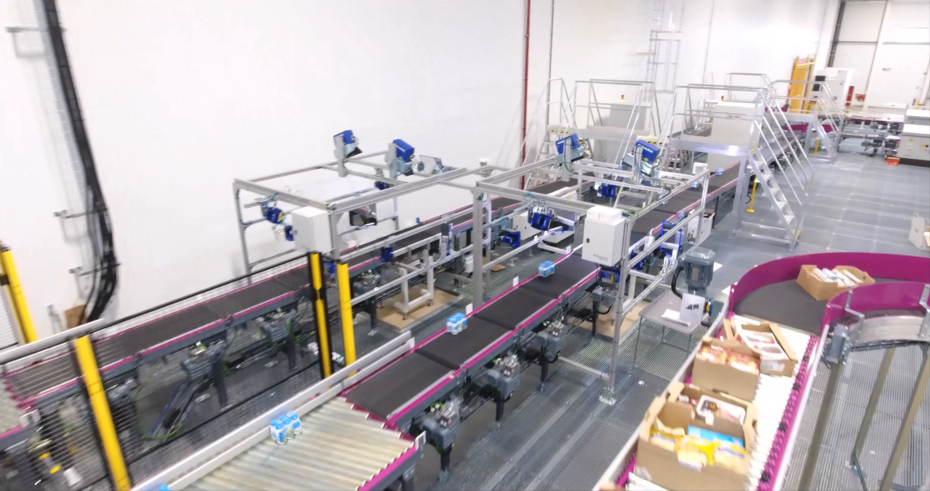 Items are read on all sides and weighed automatically. Once an item is identified, it is attributed to a specific customer order. This is critical for real-time flow control and enables fine-tuning of orders taking into account actual products available. Each box is labelled automatically with order information.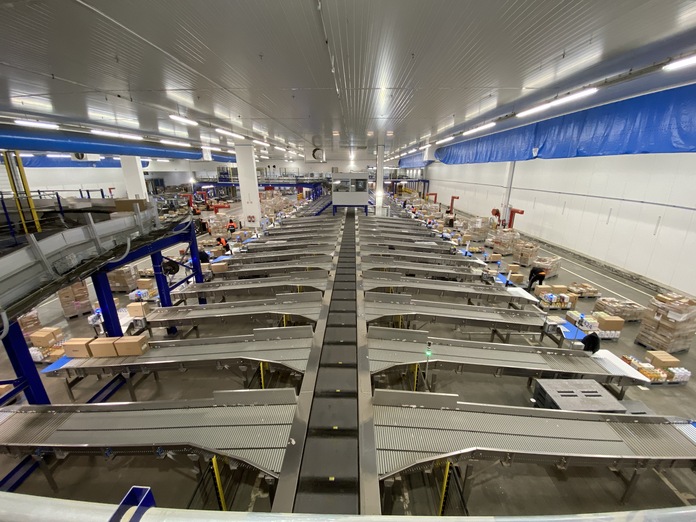 High throughput sortation
Using the best-in-class Geni Belt cross-belt sorter, items are sorted according to their destinations at a very high throughput. Thanks to the latest developments in our sorting technology, Fives is able to control precisely the trajectory of items of all weights and sizes for maximum speed and no damage to products.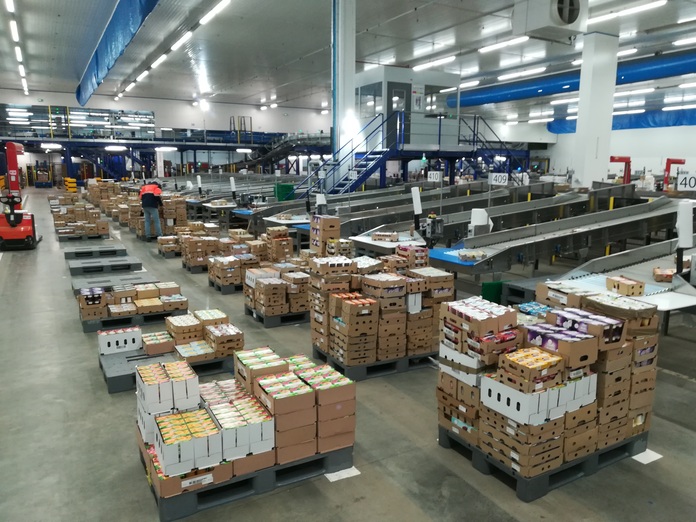 Items for a specific store are placed in a specially designed palletization area. Easy to use software interfaces guide palletizing operators while respecting batching per family product.