Today's retailers deal with an increasing number of stock keeping units (SKUs)and manage ever shorter lead times. To help overcome these challenges, Fives offers a fully automated bay-to-bay case picking solution: Order Picking Robotics (OPR). Our OPRs help retail warehouse operators build store-friendly pallets with efficiency and flexibility.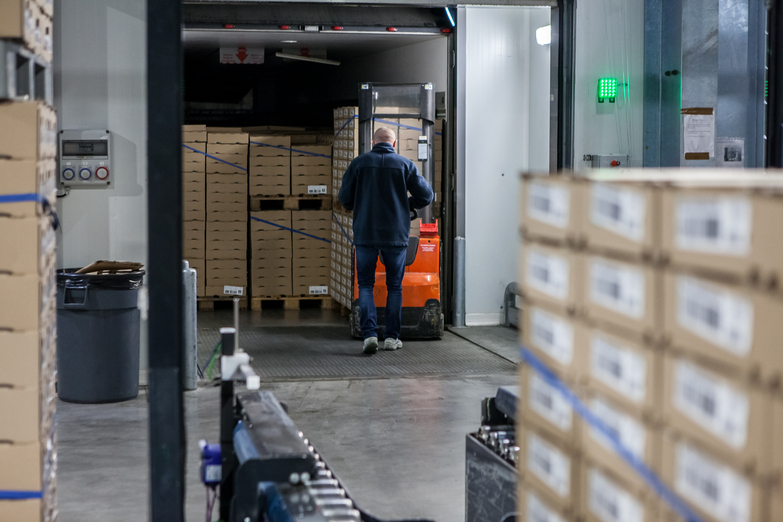 This is where manufacturing and logistics come face to face. As items are received, they are checked into the system. All necessary traceability information is collected.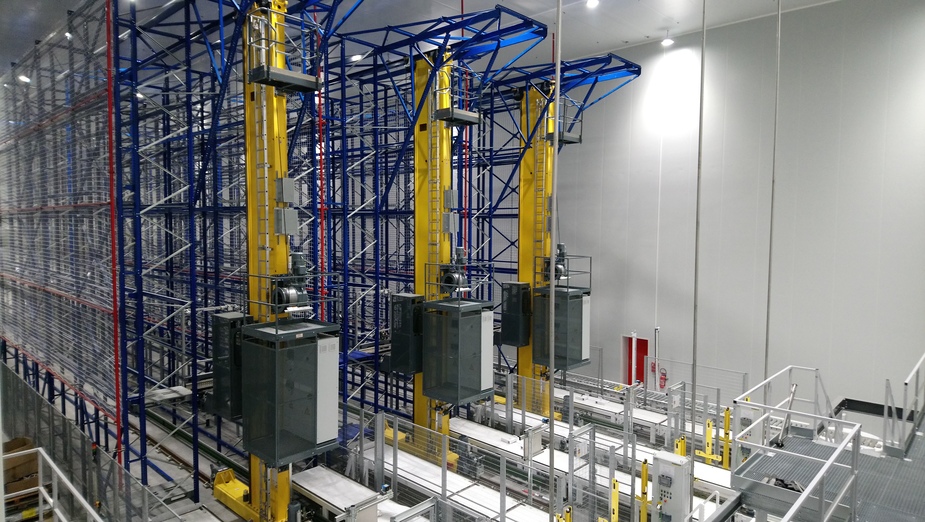 Mono-SKU pallets can be stored either manually or automatically. Fives offers a wide range of solutions to provide the best balance between level of automation, storage density, throughput, footprint, responsiveness, and return on investment.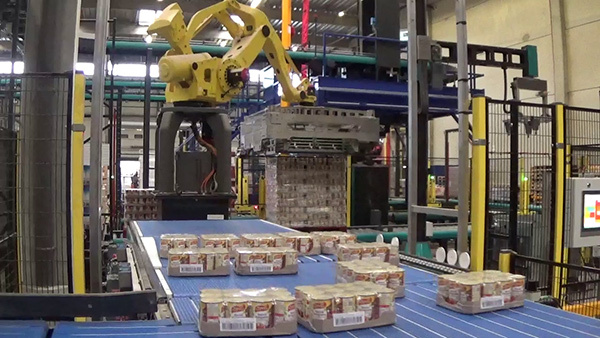 When a specific SKU is needed, it is called up by our warehouse management system (WMS) to the depalletization area, where the right amount of cases can be picked.
Fives' depalletizer can handle all types of layers, even those with central chimneys. Slip sheets and empty pallets are automatically removed, sorted by type, and put away. Cases are singulated and checked for defects before they move on to the next stage.
Our robotic depalletizing systems can deal with a wide range of items and pallet layouts. As a result, our OPRs can handle an extensive range of products from suppliers both big and small.
Cases of all SKUs are stored in proper amounts in our Flexy Shuttle automated storage and retrieval system (ASRS). Thanks to this highly modular, high-throughput case storage solution, clients' systems are always ready to fulfill any order that comes in.
Based on the number of SKUs, overall throughput and other factors, Fives designs case storage with the capacity-to-throughput balance that most closely meets any need.
Due to its modular design, Fives' storage system is 100% redundant, guaranteeing the system's overall availability. Flexy Shuttle offers direct on-foot access to all locations. Plus, maintenance is quick, easy and risk-free.
Our SU warehouse management system (WMS) oversees the OPR processes.
When an order is entered, the system starts by computing the correct pallet for the robots to build. This is no easy feat, as even a pallet containing just 50 items can be palletized in billions of different ways.
Thanks to our algorithms, mathematical tasks of this kind— which would take a person a billion lifetimes to calculate exhaustively—can be performed reliably in under a minute.
The result of the OPRs' computations is a pallet that meets all the required criteria for transport, respect of product integrity, and store ergonomics.
Products are brought to robots in the right order for them to prepare and complete the required pallets. Our end effectors can handle all types of items, from cartons and trays to shrink wraps and bottle packs. All these items can be dynamically combined to create a pallet with the best sequence of items to maximize efficiency for the customer. The parameters for handling each item are set in real time to optimize efficiency while avoiding damage to more fragile items.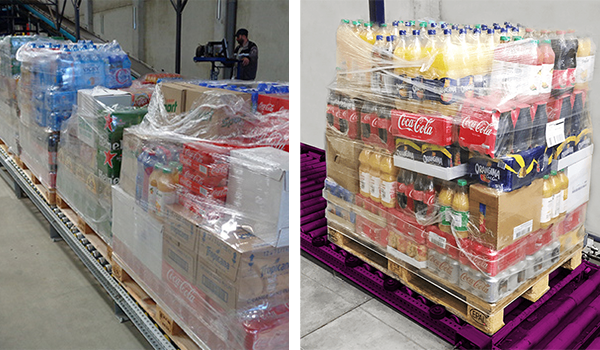 Prepared pallets are automatically wrapped and labeled. They are then readied for staging, either manually or by automatic guided vehicle (AGV). The Fives' WMS tracks truck loading and departure, thus ensuring door-to-door traceability.