SmartWash™ 5-axis NC industrial parts washer is the only flexible washer of its kind. It is designed to clean, deburr and dry almost any prismatic part with complex geometries.
This versatile machine effectively tackles an endless variety of prismatic part cleaning applications. Previously, separate processes and machines were required to handle general washing, lancing, seal and flushing, high-pressure washing, high-pressure deburring and brush deburring functions.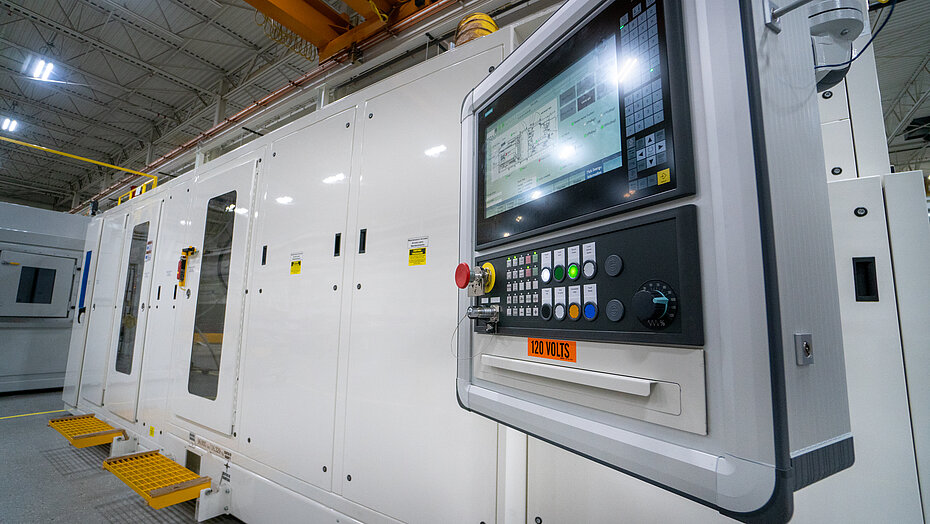 5-Axis flexibility & automated tool-changing
SmartWash™ delivers paramount flexibility via an automated tool-changing system. This enables the machine to seamlessly alternate between an endless variety of surface finishing tools – rendering this machine universal to prismatic applications. Its patented toolholder is rated for pressures up to 8,000 PSI (551 bar) and supports up to 7 interchangeable tools at once.
The washer is comprised of a total of five axes. Single parts are manipulated along three of the axes, while the tool spindle is rapidly manipulated along the other two axes.
Five axes of part manipulation make SmartWash™ as flexible as a robot washer. All axes are positioned outside the harsh environment of the heated, caustic, aqueous spray. This allows for a more robust machine, with less waste, less down time, and ultimately cleaner parts.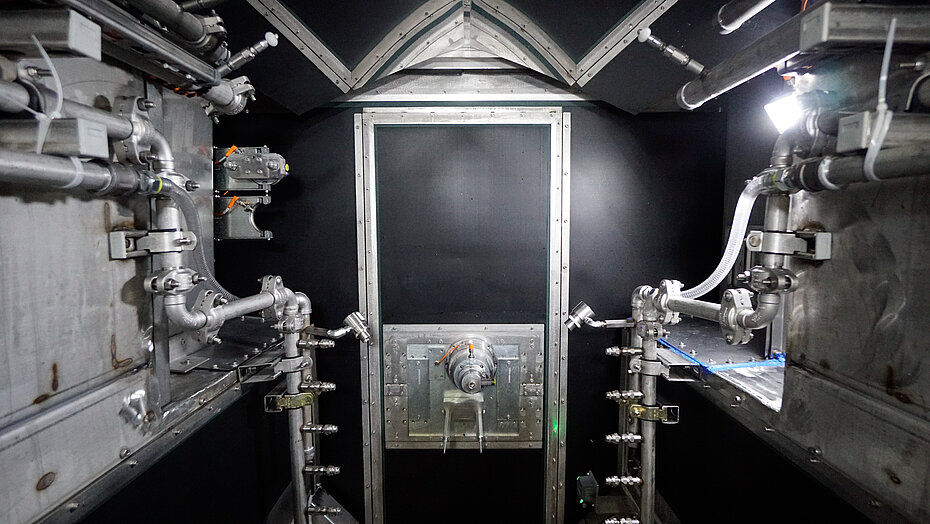 Operator-friendly, reliable NC platform
SmartWash™ is easily programmable via an NC controller that can be continuously redeployed to support new processes and parts, both domestically and internationally. It utilizes servos and variable frequency drives for all motors. All components are approved by Underwriters Laboratories (UL) and Conformité Européenne (CE) for use around the world.
SmartWash™'s NC controller and its sensors, meters and software facilitate its ability to run self-diagnostic tests. This alerts the customer to possible issues, such as flow restriction or motor vibrations that may impede optimum functionality. With a compact and efficient design, all washing, drying, and deburring is performed in a single chamber, freeing up valuable floor space to grow operations and production.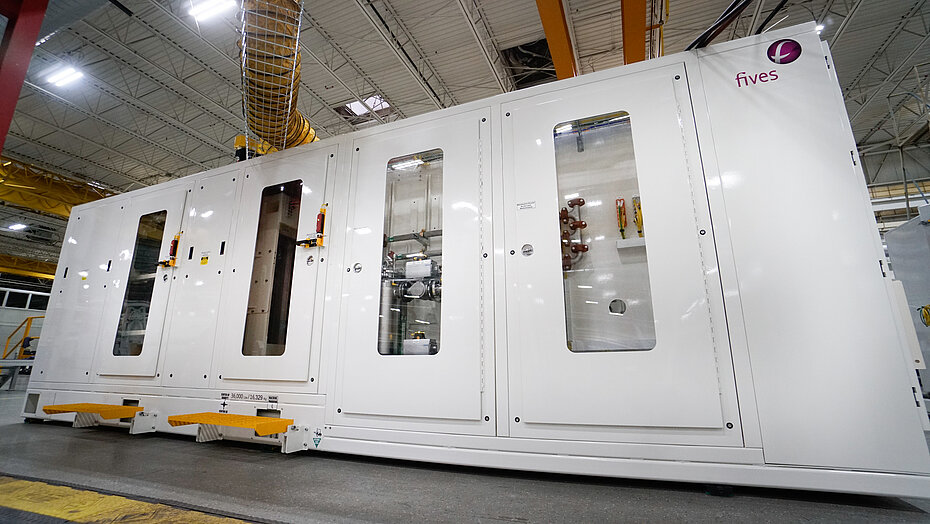 High-Performance features for operational efficiency
Designed for high-volume parts production, SmartWash™ specializes in high-precision cleaning of prismatic parts with complicated geometries. These include engine blocks, cylinder heads, valve bodies, transmission housings and other power transmission components. Its targeted aqueous-based spray effectively eliminates contaminants such as burrs, chips, oil and swarf. Top load or front load pneumatic actuated doors facilitate easy loading.
SmartWash™ offers optional features for enhanced performance such as high-pressure deburring, brush deburring, and a rotor jet for wider surface pressure cleaning.
With the IoT option enabled, SmartWash™ can deliver real-time performance tracking and predictive data through digitally connected dashboards. These are designed to forecast maintenance cycles, troubleshoot, and offer insights to enhance operational efficiencies. This digital intelligence means your facility can work smarter, not harder.