Fives' RoboWash™ is a robotic industrial washer featuring a fully automated parts manipulation process for high-precision prismatic cleaning applications. Best suited to clean single parts, RoboWash™ supports high-volume production during the final assembly and in-process stages.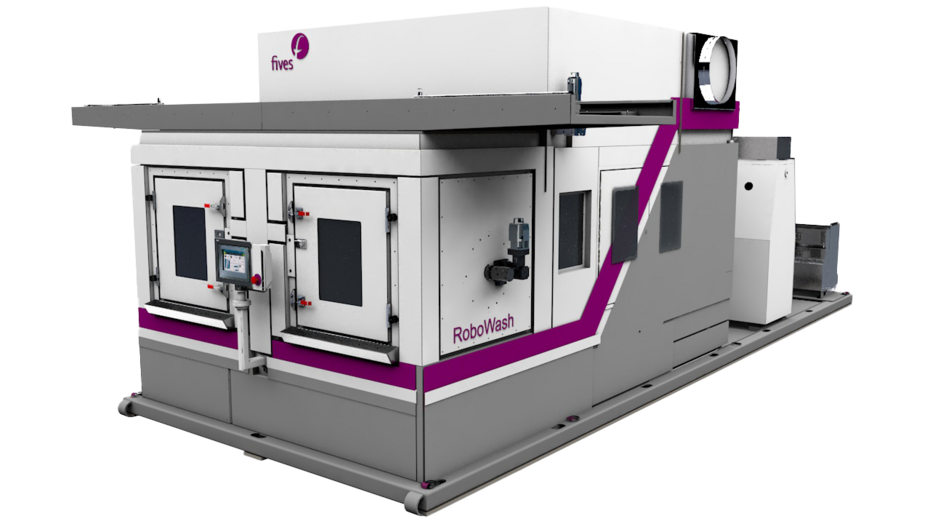 High-precision prismatic parts cleaning
RoboWash™ is built for high-precision cleaning of complex prismatic parts such as engine blocks, cylinder heads and transmission cases. It incorporates multiple functions into one machine: pre-wash, high-pressure wash, pressurized dry and low-pressure dry processes. High-pressure deburring is also included as a standard feature.
RoboWash™ is fitted with both fixed and spinning nozzles to deep clean cross holes, deep holes, tap holes, bore holes, back tapers and cavities. An aqueous-based targeted spray clears out contamination from burrs, chips, oil and swarf. Separate chambers accommodate various stages of the industrial cleaning process, and movements between chambers can be made via robot.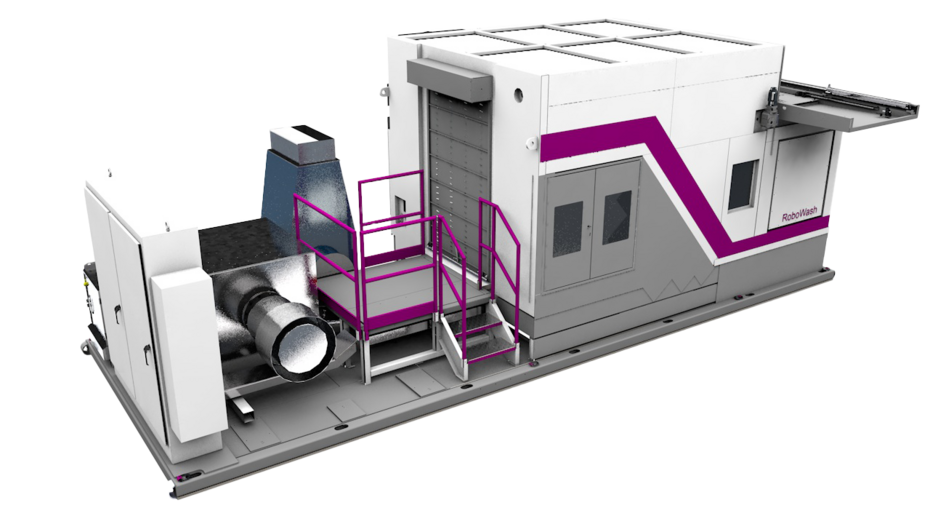 Patented removable 6-axis robot offers ultimate precision cleaning flexibility
RoboWash™'s standout feature is its patented removable robot, which simplifies part manipulation for maximum effectiveness. It is comprised of 6 axes that enable nearly limitless part manipulation, exposing all external surfaces to the high-precision cleaning and drying processes. This machine offers flexible pressure levels up to 8,000 PSI (550 bar).
Most competing robotic washers require partial disassembly to access the robotic arm and undergo periodic maintenance. RoboWash™ is truly unique within the industry because its robot is isolated and can be easily removed, significantly reducing maintenance costs and downtime. In addition, RoboWash™ can integrate any robot platform that supports severe-duty wet environments.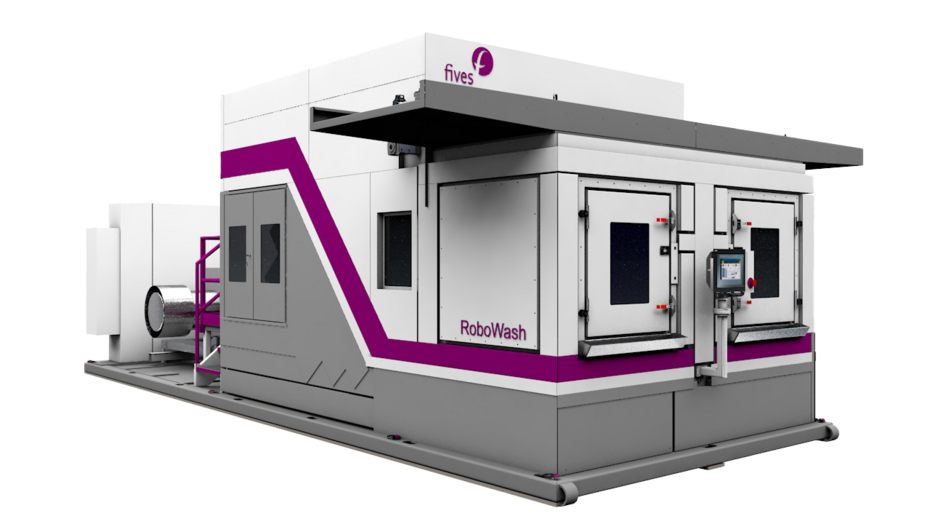 Fully customizable and ready to deploy
RoboWash™ is easily reprogrammed and redeployed to take on an endless variety of cleaning applications. Its skid-mounted base enables it to be conveniently transported throughout a plant or facility. RoboWash also features a fully customizable design to meet any unique customer requirements.
Moreover, this industrial washer is built to last and flexible across a variety of applications, eliminating the need to continually purchase replacement machines. The result is significant cost savings during part changeovers and transitions to other machining lines. Adaptable for global use, RoboWash™ motors use servos and variable frequency drives to ensure worldwide voltage compatibility.