InspectionWash™ is a front-loaded cabinet washer designed for the essential clean and dry of parts that have been randomly selected for Coordinate Measuring Machine (CMM) inspection.
The washer performs a flush and semi-dry of the part's external surfaces – preparing cylindrical and prismatic components for accurate auditing.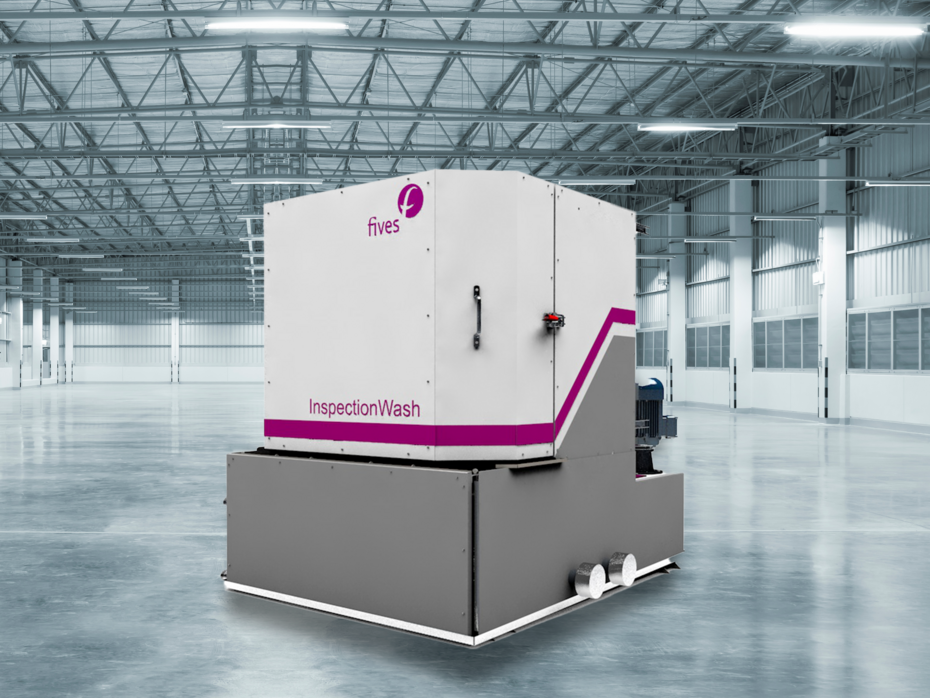 Efficient cleaning for accurate audit reporting
Throughout the production process, parts are chosen at random to be inspected by the CMM lab for quality control. Each selected part requires a quick, low-precision clean of external surfaces before being sent to the lab for quality checks. Without an essential clean, the parts could contain contaminants that are likely to skew measurements and result in inaccurate auditing.
InspectionWash™ provides an efficient flush and semi-dry to appropriately prepare the part's external surfaces for inspection. The parts are readied with speed and efficiency, as all washing and drying takes place in a single chamber.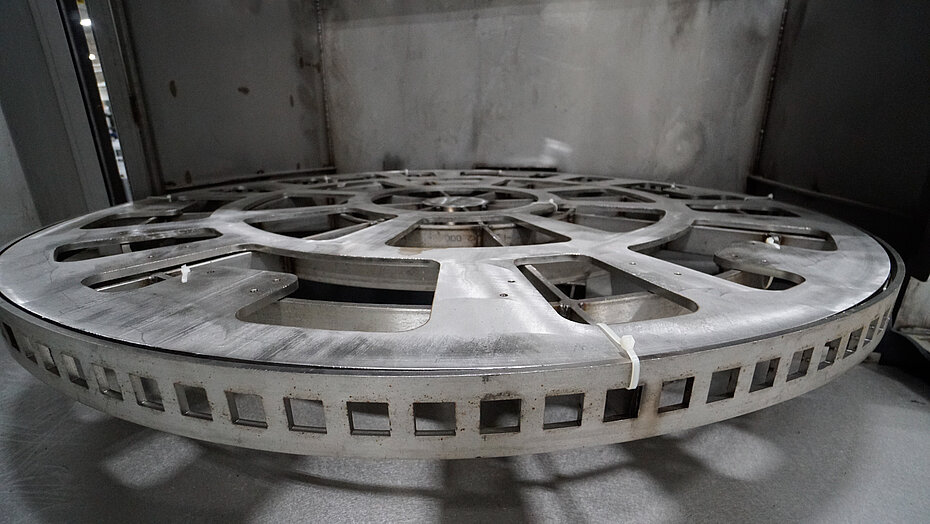 Low-pressure wash for cylindrical and prismatic parts
InspectionWash™ conducts both single part and batch cleaning for a wide variety of automotive powertrain components. Its front-loaded chamber features large swing-out doors and a slide-out rotary table for full and easy access to load parts manually or by crane.
As InspectionWash™'s turntable rotates, fixed aqueous-based spray nozzles address contaminants such as chips, oil and swarf, at pressures up to 87 PSI (6 bar).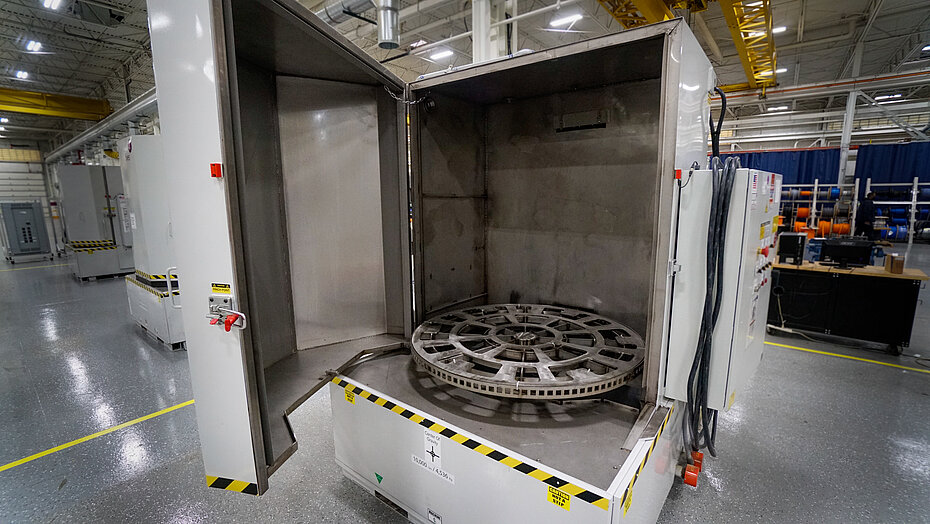 Two turntable configurations for small and large parts
InspectionWash™ offers two machine configurations based on required table diameter. The 152 cm (60 in) turntable configuration is designed for larger parts up to 700 x 700 x 1200 mm (27.6 x 27.6 x 47.2 in) such as transmissions and cylindrical blocks and heads. The 122 cm (48 in) turntable configuration is designed for crankshafts, camshafts and other small parts up to 550 x 550 x 800 mm (21.7 x 21.7 x 31.5 in).
Both options are designed to meet the needs of the automotive, aerospace and other quality-driven industries. For a fast, reliable and cost-effective clean, InspectionWash™ is adept at meeting any facility's quality assurance needs.