Fives carries a comprehensive range of dedicated products that optimize the flow of pallets throughout the palletization process. Our leading-edge transport system is a simple yet effective solution for managing the entry, shipping and transport processes of pallets. It is easy to install and maintain, making it both reliable and durable.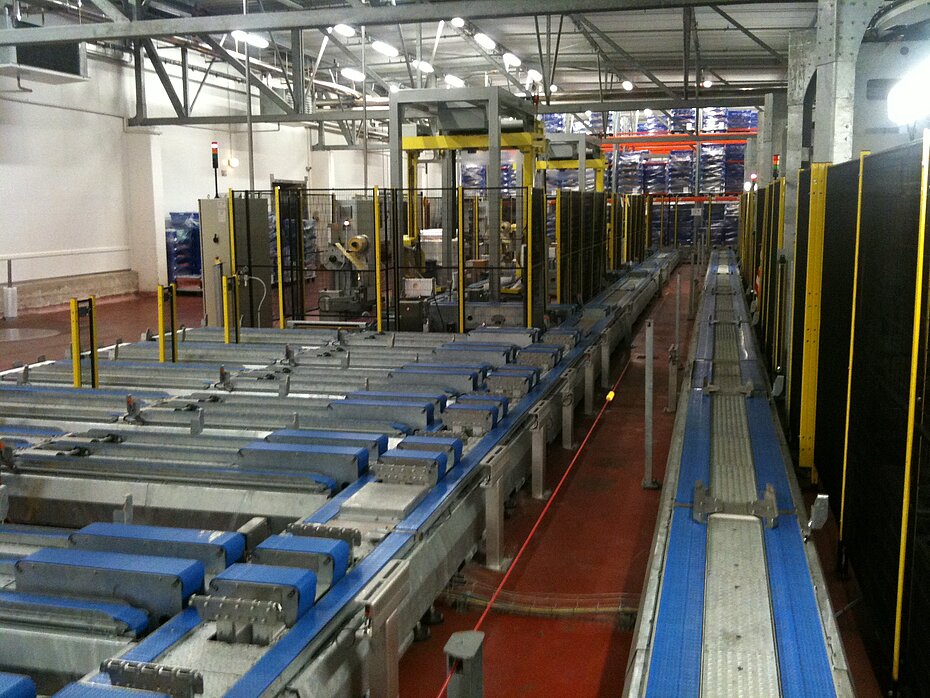 Our pallet handling systems comprise a number of different modules for maximum flexibility to perfectly meet any client needs. These include several types of conveyors:
Belt conveyors
Free and controlled roller conveyors
Chain, bi-chain and tri-chain conveyors
We also offer:
Turning tables
Linear and rotary pallet shuttles
90° transfers
Floor pallet dispensers
Overhead pallet distributors
Pallet stackers and racks
Elevators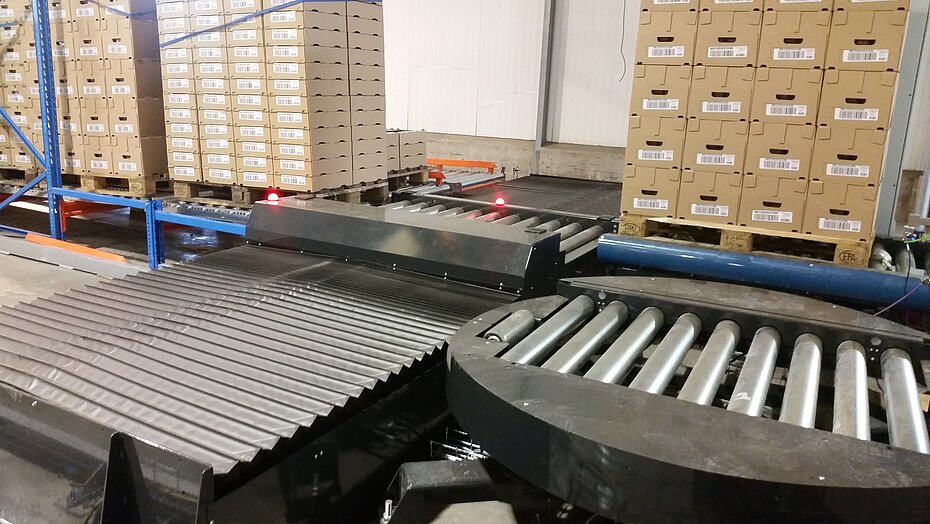 Our modular approach means our pallet handling systems can be adapted to meet the needs of both the manufacturing and agri-food industries. They can be used for a wide variety of different plastic and wooden pallets of all sizes, whether they have bottom deckboards or feet. Fives'systems come in a painted, galvanized or stainless steel finish. They are robust enough to handle pallets with heavy loads and can operate in extreme environments such as high humidity or very low temperatures.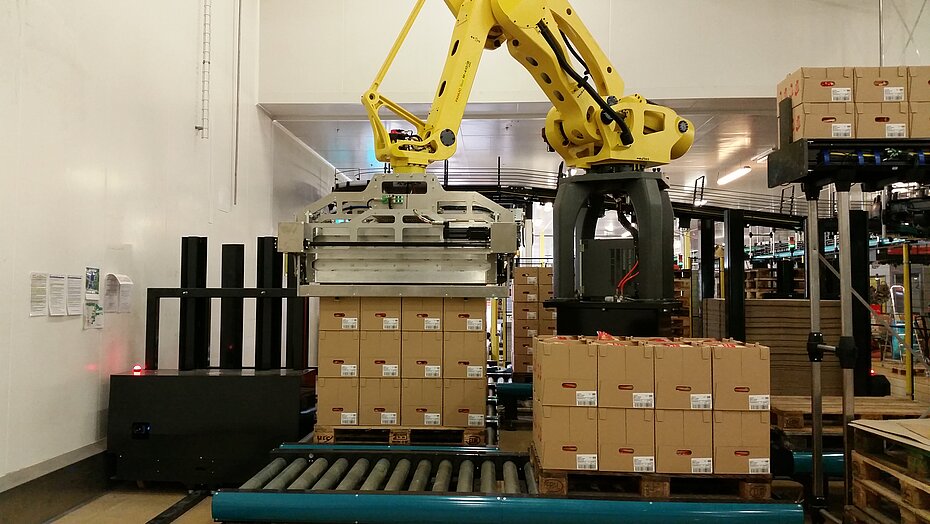 Less is more: optimized design
By radically reducing the number of parts in our conveyors, we have created a range that is both aesthetic with metal housings in your choice of color and silent. Fewer parts make our products more affordable and easier to install and maintain, without compromising the robustness that has forged our reputation. As a result, maintenance costs on our systems, which are a significant consideration when investing, are greatly reduced, boosting our clients' return on investment.