With its extended component capacity, the Landis LT2He offers reliability, flexibility and precision for crankshaft and camshaft grinding.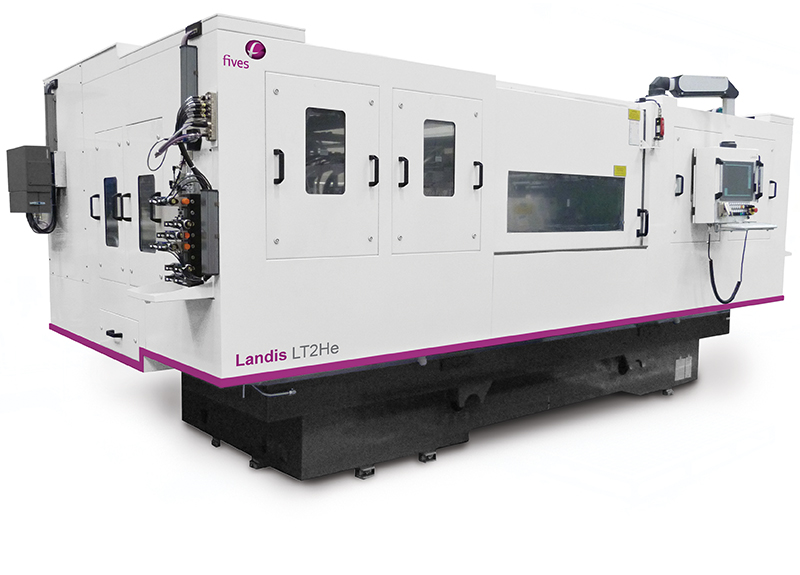 Precision and flexibility for high throughput and quality finish
The Landis LT2He is designed to grind concentric and non-concentric components up to 3,000mm long, with the reliability and precision you would expect from a Landis machine.
This machine includes wear-free hydrostatic X-axis and Z-axis slideways for maximum stiffness, repeatability and vibration dampening.
Check out our Landis LT2He flyer to learn more.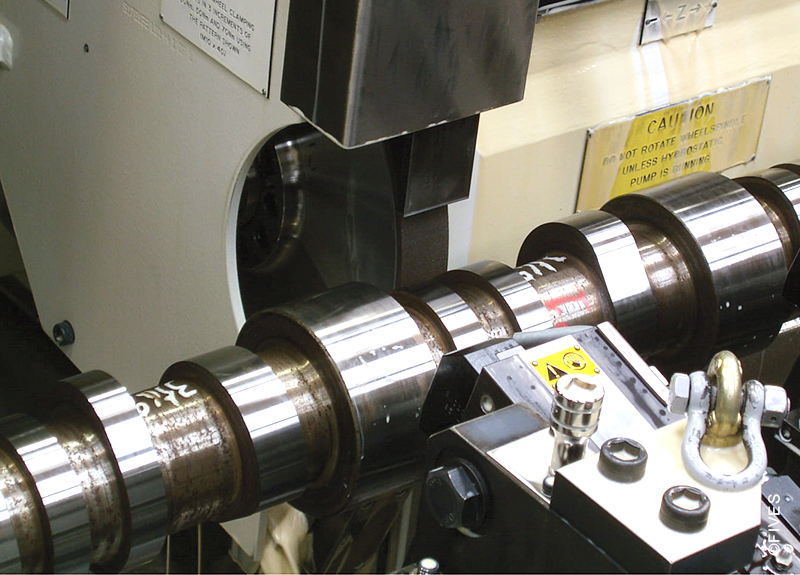 Flexible - Reliable - Accurate
The Landis LT2He provides the ultimate grinding precision for crankshaft and camshaft applications. This machine guarantees the highest quality of finished components to your production floor. In addition, our industry-leading control system comes with process simulation software.
Additional machine features include:
Linear motors for linear axes
Hydrostatic wheel head feeds cross slides and wheel spindles
Automatic wheel balancing
In-process gauging and roundness compensation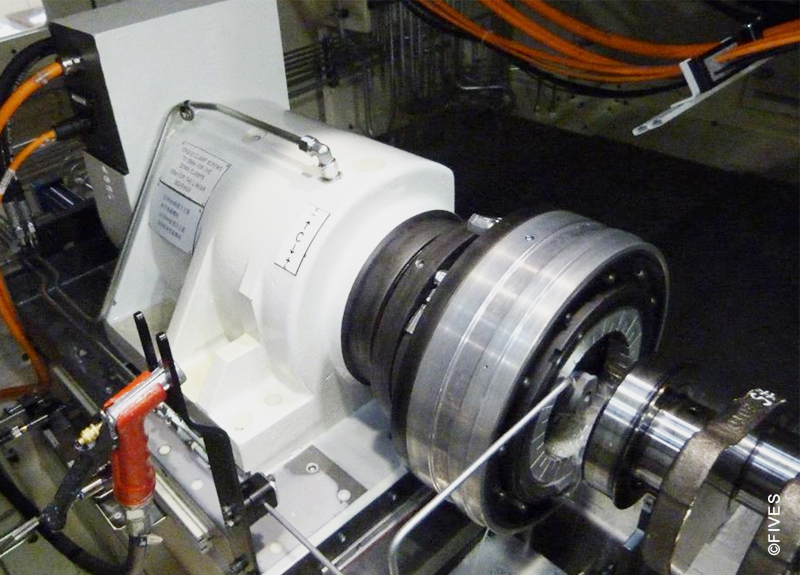 The benchmark for flexible orbital grinding
The Landis LT2He is a flexible solution, able to adapt to your production requirements with single and twin wheelhead options. Additional features include a B-axis swivel, variable frequency work drive, and flexible table tooling with rack & pinion adjustment.
Automatic loading and unloading ensure parasitic time is reduced to a minimum and reduce the health and safety risks to operators.
Vector, plunge and radius interpolation grinding is available to minimize wheel change and combined operations.
Interested in a precision location tool that allows uniform stock removal?
Our MicroLocate innovation enables simple and efficient finish grinding of new and remanufactured large crankshafts with a precision location tool that allows uniform stock removal. With improved location accuracy, you can save money and improve efficiency in your finish grinding operation.
Landis LT2He Single Wheelhead
*2 Spindle Swivel Optional
Landis LT2He
Twin Wheelhead

GRINDING CAPACITY

Max. component swing

550 mm

550 mm

Max. grinding length

3,000 mm

1,400 mm

Max. workpiece weight

500 kg

500 kg

WHEELHEAD

Wheel type

CBN

Max. wheel Ø

120 / 400 / 675 mm options

675 mm

Max. wheel width

80 mm

80 mm

Max. wheel surface speed

150 m/sec

150 m/sec

Max. spindle power

25 / 65 / 95 kW options

95 kW

B-axis swivel range

*Optional 230˚ infinitely

N/A

WORKHEAD & FOOTSTOCK

Max. workhead speed

600 rpm

300 rpm

Workhead drive power

13 kW

20 kW

Max. workhead motor torque

160 Nm

280 Nm

Footstock stroke

160 mm

160 mm

AXES

Linear guide ways

Hydrostatics

Hydrostatics

Grinding spindle

Hydrostatics

Drive

Linear motors

Dimensions

Dimensions (W x D x H)

7,552 x 5,464 x 2,800 mm

Machine weight

26,000 kg

29,000 kg
Landis LT2He Single Wheelhead
*2 Spindle Swivel Optional
Landis LT2He
Twin Wheelhead

GRINDING CAPACITY

Max. component swing

21.7"

21.7"

Max. grinding length

118"

55"

Max. workpiece weight

1,102 lb

1,102 lb

WHEELHEAD

Wheel type

CBN

Max. wheel Ø

4.7" / 15.8" / 26.6"

26.6"

Max. wheel width

3"

3"

Max. wheel surface speed

492 ft/sec

492 ft/sec

Max. spindle power

25 / 65 / 95 kW options

95 kW

B-axis swivel range

*Optional 230˚ infinitely

N/A

WORKHEAD & FOOTSTOCK

Max. workhead speed

600 rpm

300 rpm

Workhead drive power

13 kW

20 kW

Max. workhead motor torque

160 Nm

280 Nm

Footstock stroke

6.3"

6.3"

AXES

Linear guide ways

Hydrostatics

Hydrostatics

Grinding spindle

Hydrostatics

Drive

Linear motors

Dimensions

Dimensions (W x D x H)

24.8' x 18' x 9.2'

Machine weight

57,320 lb

63,934 lb