With more than 120 years' experience in surface grinding, our machines are engineered to handle your brake disc grinding needs. With exceptional stiffness built into all of our machines, we have the technology to overcome all of today's brake disc challenges, including complex coatings. Our team will work with you to engineer the solution that fits your needs.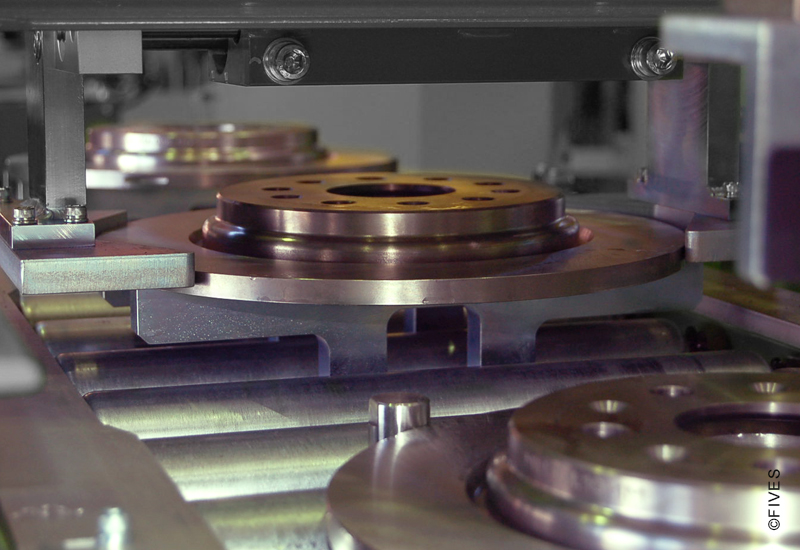 The quality you want with the quantity you need
High precision does not need to come at the cost of high productivity. Our vertical double disc (VDD) grinding machines are engineered to meet tight geometric tolerances and a flawless surface finish in a fast cycle time.
We know that cost efficiency is a top priority, so all our machines are engineered with up to 98% uptime. In addition, our machines are designed to meet high stock removal requirements.
High flexibility for a wide range of materials
With the inherent high stiffness and flexibility of our vertical double disc (VDD) machines, we can grind a wide range of materials, using both conventional and super abrasive (CBN & diamond) wheels. Our machines range in size between 455mm up to 760mm, depending on the component dimensions. With this size flexibility, our machines are capable of grinding a wide range of brake discs.
Continuous innovation & development
In an industry that is continually evolving, it is essential to stay ahead of the game. Emerging variable and exotic brake disc coatings are creating new challenges in the grinding process. You need a machine that is both robust and flexible enough to handle the new coated materials, as well as any new developments that come your way. Our team will work with you to engineer the right solution to fit your needs.
Our vertical double disc machines are ideal for grinding brake discs.