High precision does not need to come at the cost of high productivity. Our vertical double disc (VDD) grinding machines are engineered to meet tight geometric tolerances and a flawless surface finish in a fast cycle time. We have the technology to overcome all of today's brake disc challenges, including complex coatings. Our team will work with you to engineer the solution that fits your needs.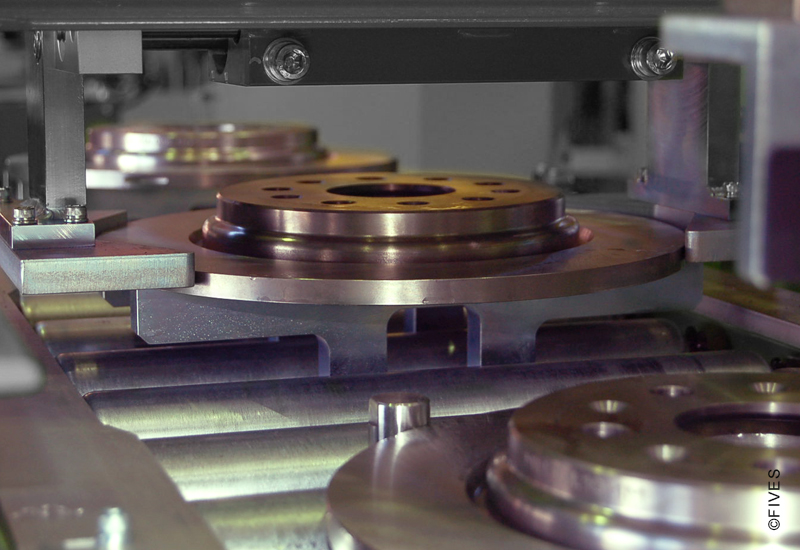 Our grinding machine technology has led the industry for decades. Our robust yet flexible machines are effective on a wide range of materials and can be easily adapted to handle new coatings, using both conventional and super abrasive (CBN & diamond) wheels. Constructed from three blocks of cast iron, our machines are engineered for superior stiffness.
Our machines range in size from 455mm up to 760mm to fit your production needs. With this size flexibly, our machines can grind a wide range of brake disc sizes.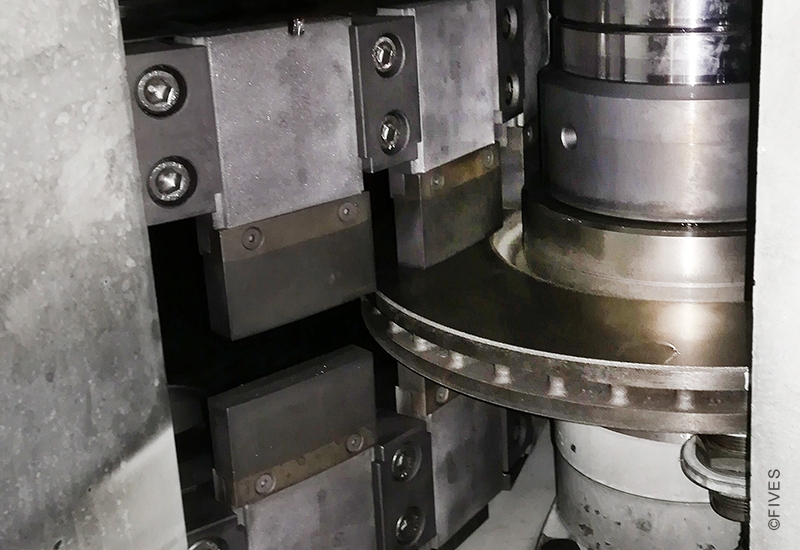 NEW REGULATIONS FOR COATED BRAKE DISCS
With new dust emission regulations, many manufacturers are investing in a new type of coated brake disc. This special composite material coating reduces brake disc wear significantly. However, if you don't have the right equipment, this new material could create challenges in brake disc manufacturing.
Our expert engineers have developed new working parameters and wheel specifications using our current grinder product range that will meet the grinding requirements of the new dust-free composite coating material.
Check out our Vertical double disc flyer to learn more.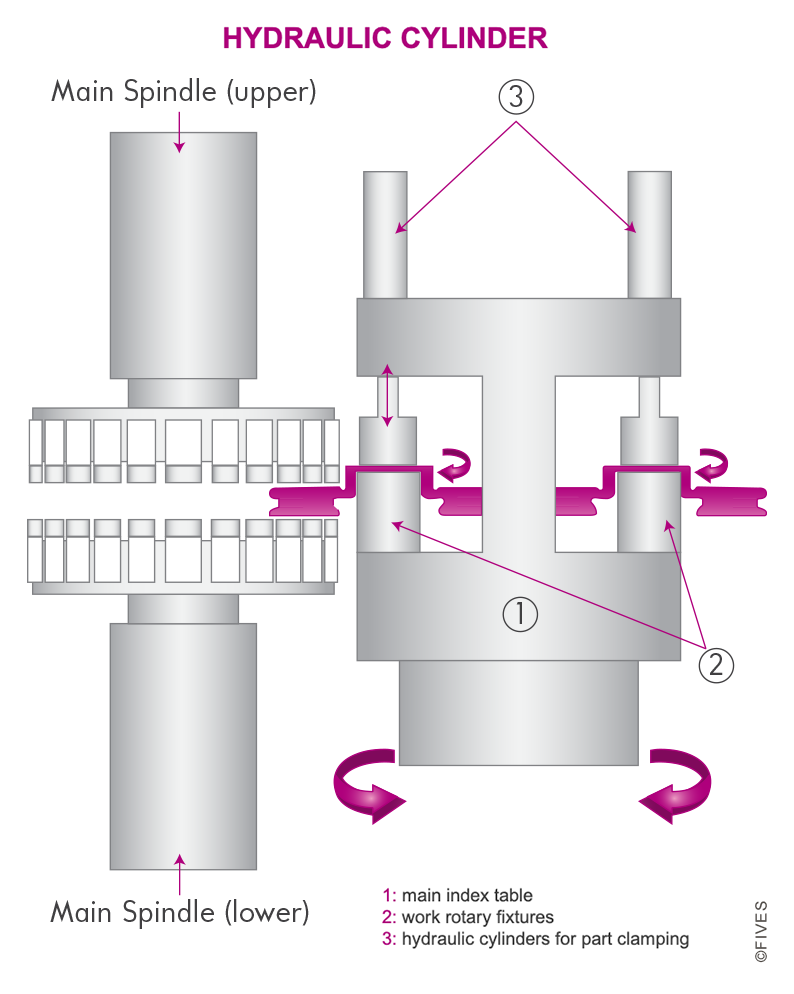 CONTINUOUS INNOVATION AND DEVELOPMENT
In an industry that is continually evolving, it is essential to stay ahead of the game. Emerging variable and exotic brake disc coatings are creating new challenges in the grinding process. To help you combat these new market challenges, we have set up a testing machine at Fives Giustina in Italy. It is the same Fives technology that is already used successfully around the world - just adapted for this new challenge.
Contact the Fives team to schedule a demo or test grind to see how we can help you with your coated brake disc applications.

CONTACT US
Our vertical double disc machines are ideal for grinding brake discs.