With built-in flexibility, the Landis LT2e sets the standard for grinding concentric and non-concentric workpieces. Able to process a diverse range of parts within its operating envelope, this machine is an engineered solution to fit your production needs.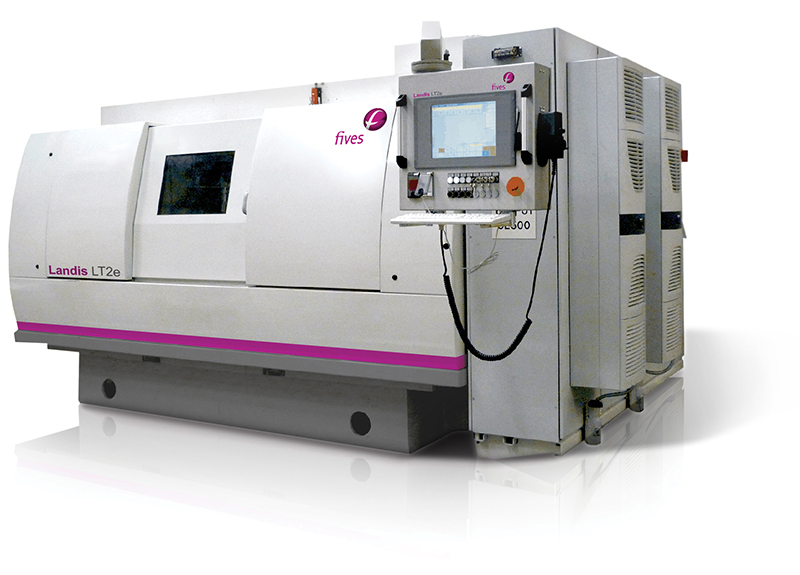 Flexibility and precision in a compact and reliable solution
Hundreds of customers have chosen the Landis LT2e for flexible grinding, high performance and superior product quality for mass production.
Additional machine features include:
Twin standard or twin opposed wheelheads
Swivel wheelheads up to four spindles
Single angle-mounted wheelhead
Optional ID attachment for simultaneous ID/OD grinding
Check out our Landis LT2e flyer to learn more.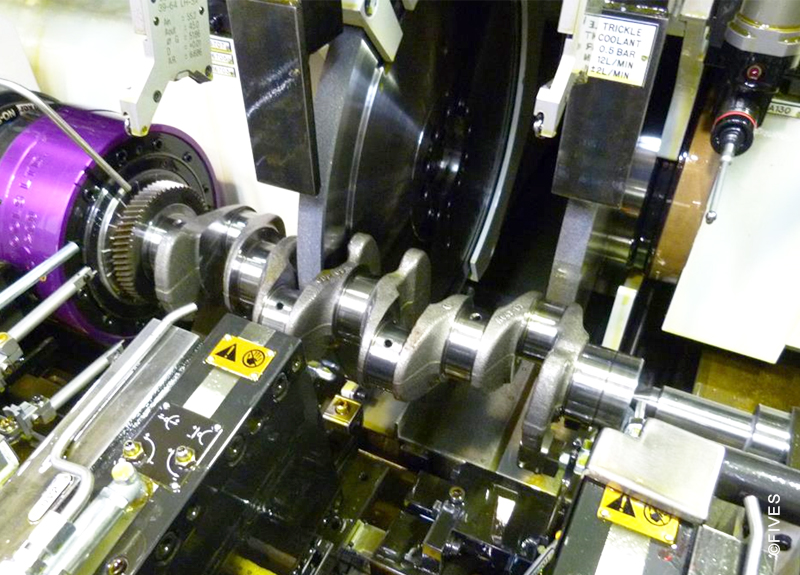 the benchmark for flexible orbital grinding
In addition, the Landis LT2e delivers improved cycle times and maximized production levels with industry leading spindle power. Integral drive and hydrostatic bearings ensure the highest quality roundness.
Meanwhile, ergonomic loading and the ability to simultaneously grind with wheels spaced as close as 20 mm, ensures cycle time is kept as low as possible and parasitic time is reduced to a minimum.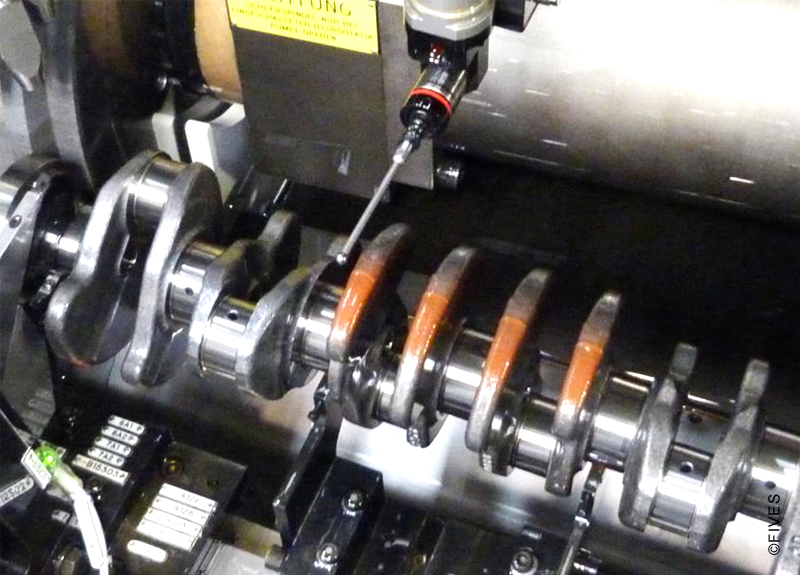 This machine continues to set the benchmark for precision and performance in orbital grinding with additional features that include:
CBN grinding wheels
Fully hydrostatic spindles and way systems
Linear motors for linear axes
Reliable, high-accuracy machining of complex components
High quality finish
Interested in a precision location tool that allows uniform stock removal?
Our MicroLocate innovation enables simple and efficient finish grinding of remanufactured large crankshafts with a precision location tool that allows uniform stock removal. With improved location accuracy, you can save money and improve efficiency in your finish grinding operation.
Landis LT2e
Single Swivel
Landis LT2e
Twin Standard
Landis LT2e
Twin Opposed 5°
Landis LT2e
Flange & Bore
Landis LT2e
XS 2 Spindle
Landis LT2e
4 Spindle

GRINDING CAPACITY

Max. component swing

210 mm

210 mm

210 mm

210 mm

210 mm

210 mm

Max. grinding length

1,500 mm

750 mm

550 mm

750 mm

850 mm

750 mm

Max. workpiece weight

250 kg

250 kg

250 kg

250 kg

250 kg

250 kg

wheelHEAD

Wheel type

CBN

CBN

CBN

CBN

CBN

CBN

Max. wheel Ø

520 mm

520 mm

520 mm

520 mm

600 mm

520 mm

Max. wheel width

30 / 40 / 60 mm options

20 mm

120 / 60 mm bore

30 mm / 40 mm / 60 mm options

Max. wheel surface speed

180 m/sec

180 m/sec

180 m/sec

180 m/sec

180 m/sec
180 m/sec

Max. spindle power

70 kW

70 kW

70 kW

70 kW

70 kW
70 kW

B-axis swivel range

230˚ infinitely

N/A

Optional

Optional

N/A
230˚ infinitely

WORKHEAD & FOOTSTOCK

Type

Headstock drive between centers

Dual footstock

Headstock drive centerless

Workhead drive power

13 kW

13 kW

3.7 kW

13 kW

13 kW
13 kW

Max. motor torque

250 Nm

250 Nm

210 Nm

250 Nm

250 Nm
250 Nm

Footstock stroke

160 mm

160 mm

160 mm

160 mm

160 mm
160 mm

AXES

Linear guide ways

Hydrostatics

Hydrostatics

Hydrostatics

Hydrostatics/ Linear element

Hydrostatics
Hydrostatics

Grinding spindle

Hydrostatics

Hydrostatics

Hydrostatics

Hydrostatics/ Rolling element

Hydrostatics
Hydrostatics

Drive

Linear Motors

Linear Motors

Linear Motors

Linear Motors/ Ballscrew

Linear Motors
Linear Motors

Dimensions

Dimensions
(W x D x H)

4,075 x 3,326 x
2,825 mm

4,406 x 3,085 x
2,300 mm
4,406 x 3,085 x
2,300 mm
4,406 x 3,085 x
2,300 mm
4,075 x 3,326 x
2,300 mm
4,575 x 3,326 x
2,825 mm

Machine weight

21,500 kg

17,500 kg

17,500 kg

17,500 kg

22,000 kg
24,000 kg
Landis LT2e
Single Swivel
Landis LT2e
Twin Standard
Landis LT2e
Twin Opposed 5°
Landis LT2e
Flange & Bore
Landis LT2e
XS 2 Spindle
Landis LT2e
4 Spindle

GRINDING CAPACITY

Max. component swing

8.3"

8.3"

8.3"

8.3"

8.3"
8.3"

Max. grinding length

59"

29.5"

21.7"

29.5"

33.5"
29.5"

Max. workpiece weight

551 lb

551 lb

551 lb

551 lb

551 lb
551 lb

wheelHEAD

Wheel type

CBN

CBN

CBN

CBN

CBN
CBN

Max. wheel Ø

20.5"

20.5"

20.5"

20.5"

23.6"
20.5"

Max. wheel width

1.2" x 1.6" x 2.4" options

0.8"

4.7"/2.4" bore
1.2" x 1.6" x 2.4" options

Max. wheel surface speed

591 ft/sec

591 ft/sec

591 ft/sec

591 ft/sec

591 ft/sec
591 ft/sec

Max. spindle power

70 kW

70 kW

70 kW

70 kW

70 kW
70 kW

B-axis swivel range

230˚ infinitely

N/A

Optional

Optional

N/A
230˚ infinitely

WORKHEAD & FOOTSTOCK

Type

Headstock drive between centers

Dual footstock

Headstock drive centerless

Workhead drive power

13 kW

13 kW

3.7 kW

13 kW

13 kW
13 kW

Max. motor torque

250 Nm

250 Nm

210 Nm

250 Nm

250 Nm
250 Nm

Footstock stroke

6.3"

6.3"

6.3"

6.3"

6.3"
6.3"

AXES

Linear guide ways

Hydrostatics

Hydrostatics

Hydrostatics

Hydrostatics/ Linear element

Hydrostatics
Hydrostatics

Grinding spindle

Hydrostatics

Hydrostatics

Hydrostatics

Hydrostatics/ Rolling element

Hydrostatics
Hydrostatics

Drive

Linear Motors

Linear Motors

Linear Motors

Linear Motors/ Ballscrew

Linear Motors
Linear Motors

Dimensions

Dimensions
(W x D x H)

13.4' x 11' x 9.3'
14.5' x 10' x 7.5'
14.5' x 10' x 7.5'
14.5' x 10' x 7.5'
13.4' x 11' x 7.5'
15' x 11' x 9.3'

Machine weight

47,400 lb

38,581 lb

38,581 lb

38,581 lb

48,500 lb
52,911 lb