Fresh and Ultrafresh Food Production Intralogistics
Fives is a food industry expert with decades of experience in food production automation and digitalization. We have designed and manufactured hundreds of food production systems that facilitate high service levels, responsiveness and traceability when dealing with meat, seafood, vegetables and fruits.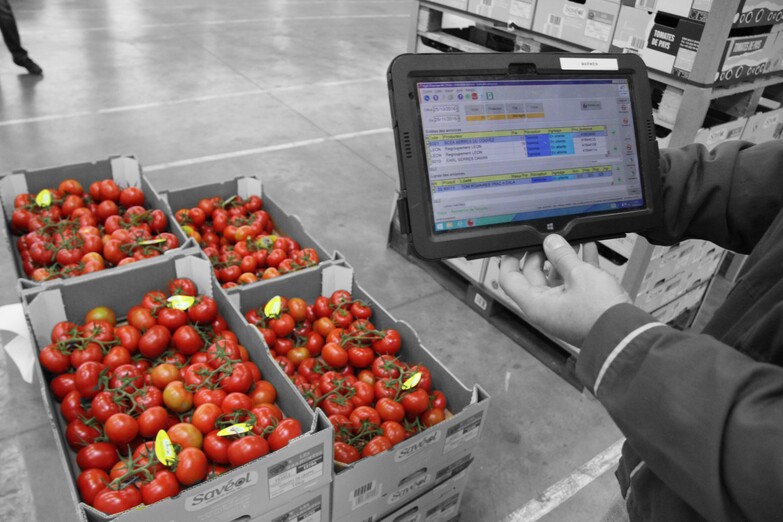 Raw material reception and storage
This first step represents the intersection between a facility operator's supplier and the food production process. Using Fives' warehouse management system (WMS), operators verify raw materials upon reception, ensuring they arrive as expected. All quality controls are conducted and recorded at this stage. If any materials fail to meet minimum required standards, they are flagged and handled accordingly.
Fives offers production management and manufacturing execution system (MES) modules. These software programs facilitate operational planning and execution in food distribution, including dispatching order productions to the appropriate stations and lines throughout the facility. The software and equipment are connected in real time, offering a precise operational overview and speeding up reaction time considerably.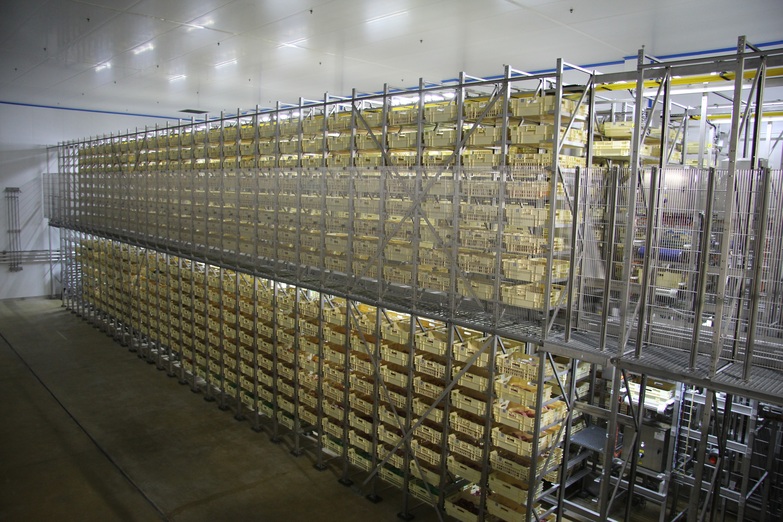 Semi-finished goods buffering
Our automated storage and retrieval systems (ASRS), such as the stainless steel Flexy Shuttle and miniload stacker crane, feature a proprietary washable environment. They are capable of storing and retrieving production flows including unpackaged, semi-finished goods. Applications such as maturing, buffering, drying and sequencing are applicable even in high throughput situations.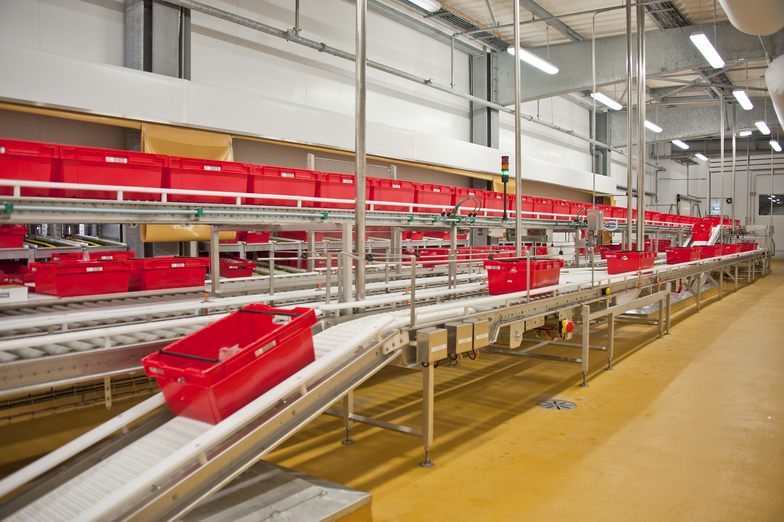 Fives'material handling equipment is designed to withstand the most aggressive situations such as daily washing with hot, high-pressure water. Our CILS range of totes, trays and box conveying is made of high-density plastics and high-grade stainless-steel alloys, offering exceptional resistance to aggressive cleaning and disinfecting agents.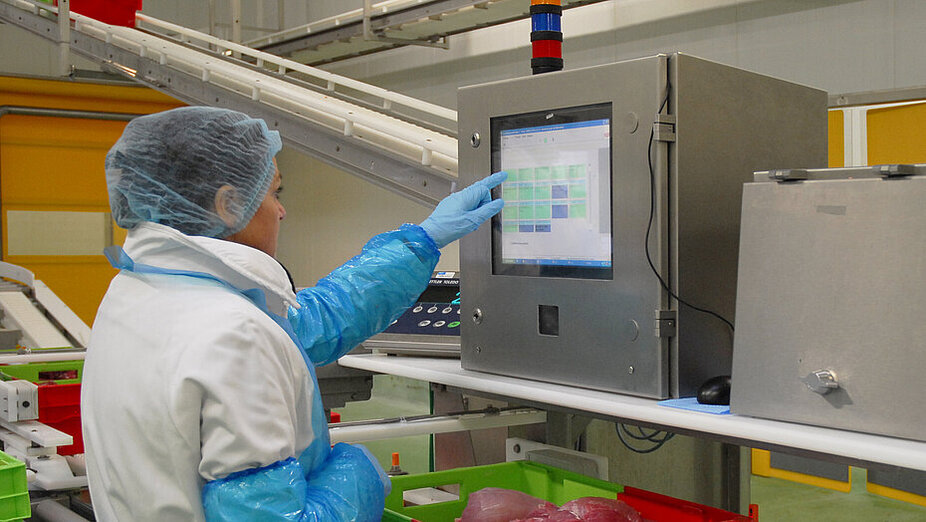 Quality and yield control
Food safety is of critical importance to any food production company. Our complete software solution connects to all manual and automated factory operations in real time. It offers complete end-to-end traceability of all materials, by-products, equipment and operators, enabling our clients to precisely track production quality, efficiency and yields.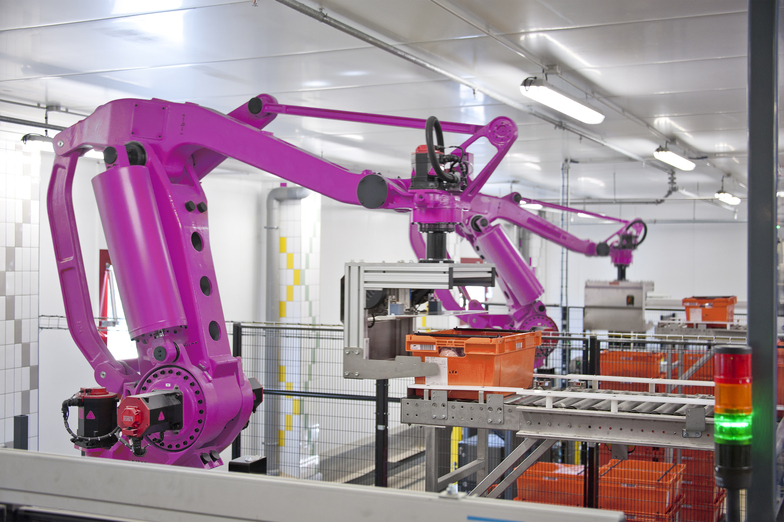 Packaging and pallet optimization
Fives' robotic solutions handle a wide range of items, including boxes, cartons, packs, trays, totes, and more. These advanced robotic solutions enable fully automated production flows and order picking. Complete integration with upstream information on quality and traceability helps clients achieve peak productivity and reactivity to better serve their customers.