E-commerce companies require flexible operations to meet evolving expectations and peak-season demand. Fives leverages the latest technologies to enhance flexibility, scalability and efficiency throughout the entire distribution process. Automation leads to substantial benefits such as improved order accuracy, faster processing and higher throughput.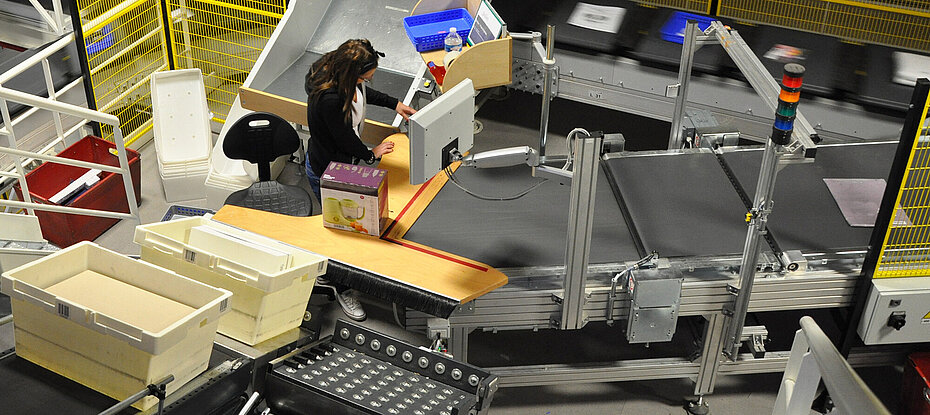 Goods are either received from production and suppliers, or picked from storage areas. These inbound products are then forwarded to our sortation equipment's loading positions. Operators load the products onto the feeding conveyor.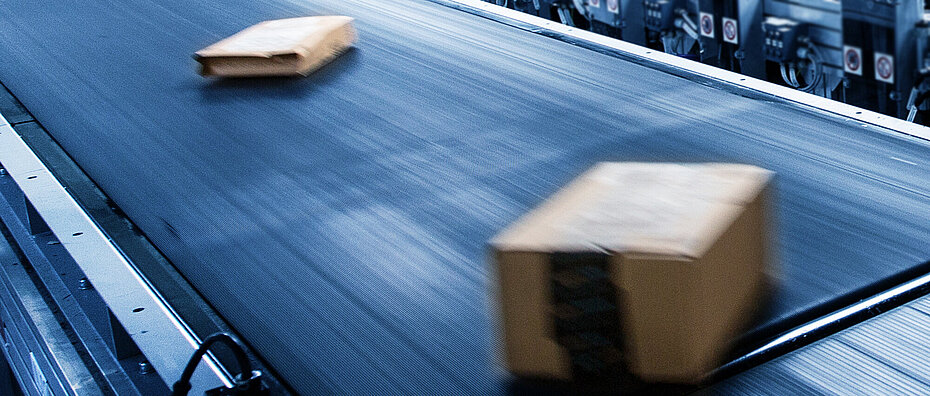 Conveyor system and singulation process
Fives' belt and roller conveyors connect various processing points to facilitate product movement throughout the distribution center. The singulator receives bulk goods and feeds the sorter's loading positions with an array of properly spaced and aligned items.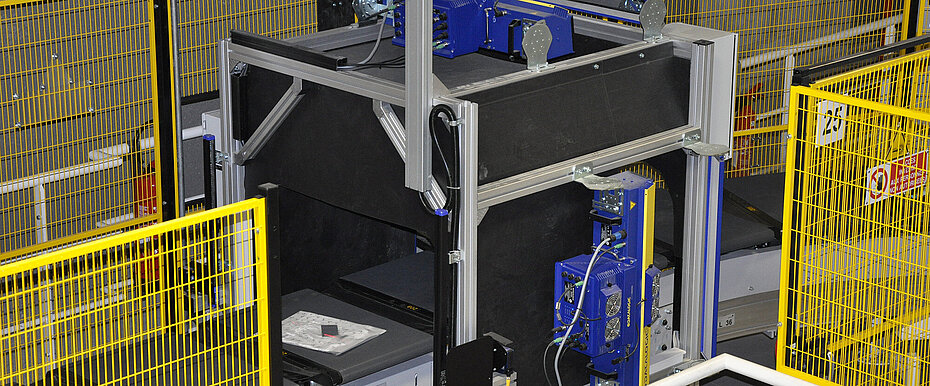 Check Weight and Cube (CWC)
When products enter the sortation system, they pass through a reading station, which reads their labels and detects information required to sort them into the correct outlet. Check Weight and Cube (CWC) devices capture and verify products' weight, length, width and height.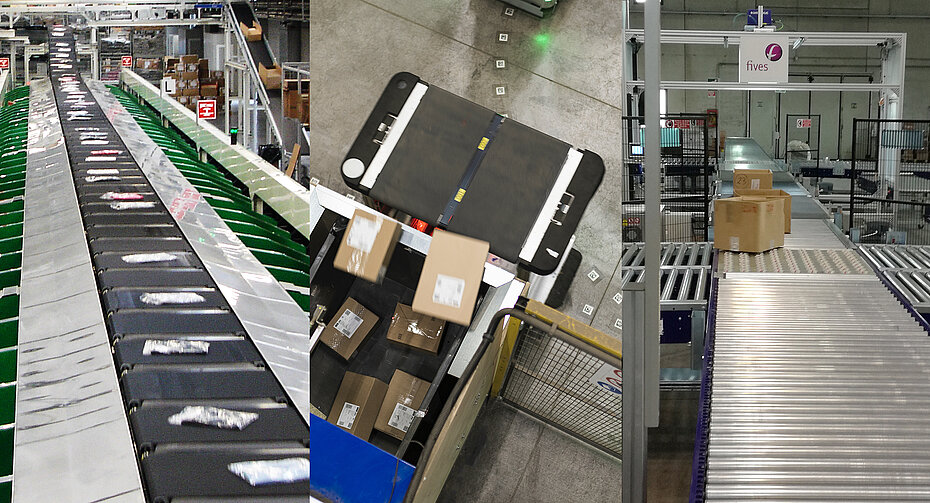 On cross belt sorters, each unit carries one product to its outlet on a circular loop. When products reach the outlet, our cross belt gently transfers them off the loop into a chute or conveyor without tilting.
Linear sorters transport products from loading position to the corresponding destinations, where sliding shoes or diverters deviate parcels into the outlet.
Our most innovative sorter model makes use of autonomous mobile robot (AMR) technology, which enables us to keep a very small footprint. Equipped with two cross belts, AMRs travel throughout an optimized sortation area, carrying products to their outlet. On arrival, parcels are discharged into the corresponding outlet.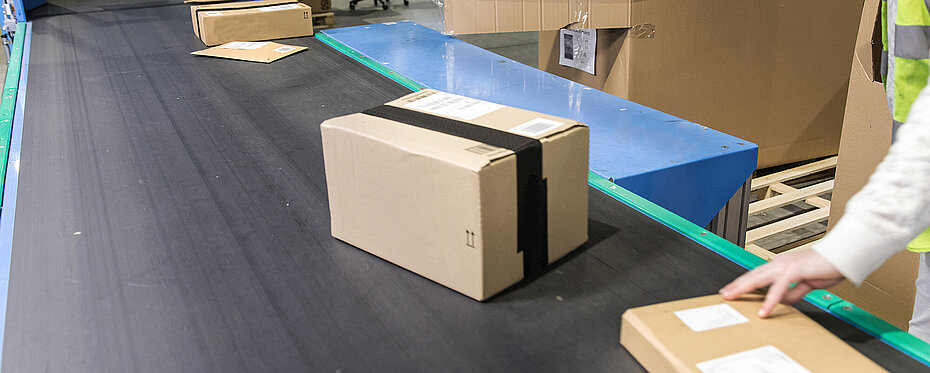 The distribution process incorporates manual reworking stations to facilitate various operations that support sortation. These may include value-added services such as gift-wrapping or customizations.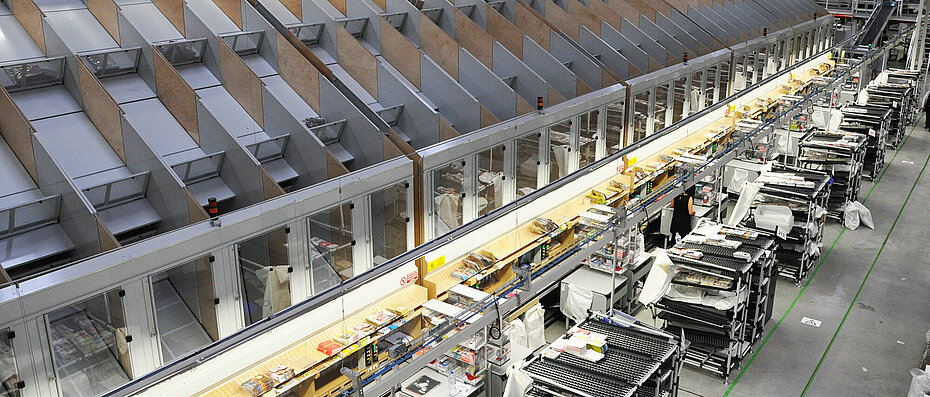 The sorter assembles orders that gather in sorter outlets. The operator removes each order from the outlet and prints relevant documents. The operator then either packs the carton or bag, or places the item onto the conveyor to be sent for automated packing. When the shipping carton or bag is ready, it is reloaded onto the take-away conveyor line, which transports it to the next shipping stage.