Fives' PARA-Push™ Baggage Diverter is a durable push sorter designed for baggage handling and oversized lines, offering a gentle and accurate 90° divert.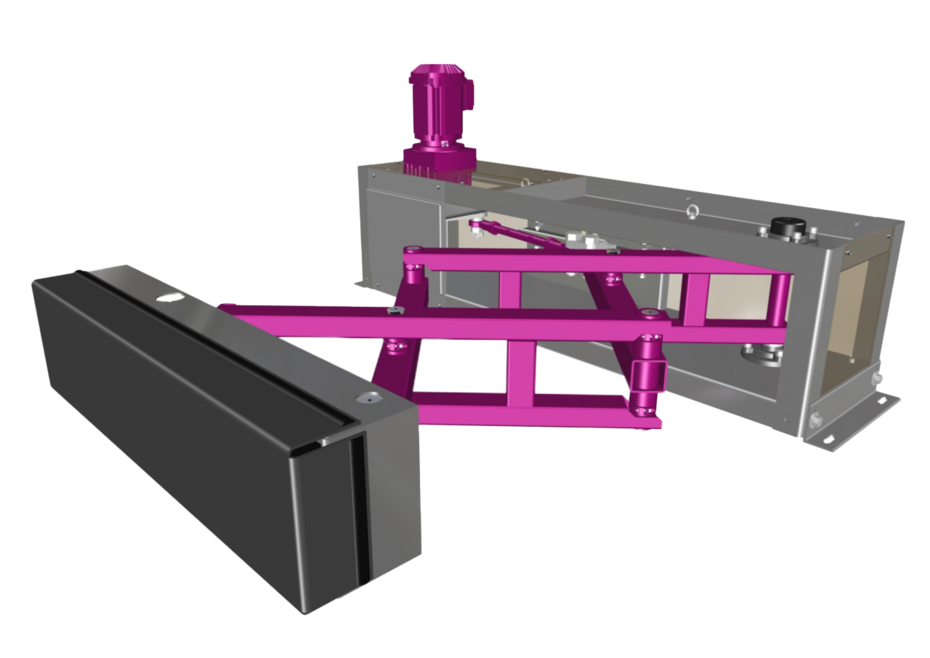 Push sorter with 100% full sweep divert
PARA-Push™ has been built to support the most rugged sorting applications in the airport, courier and distribution industries. Its unique pantograph design allows for a full sweep across a 45"-wide conveyor belt, without the need for product alignment prior to divert.
Within two seconds of completing a divert, the PARA-Push is back in position and ready for the next cycle. This provides a divert capacity of 30 items per minute for product weighing up to 54.4 kg (120 lbs).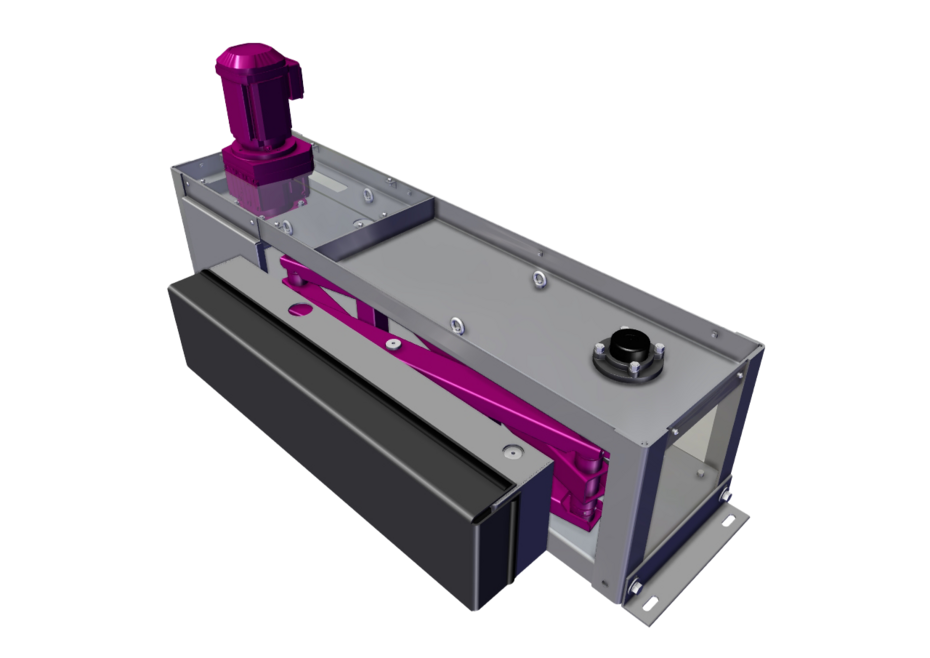 VFD-driven pusher for a smooth, gentle divert
PARA-Push™ includes a variable frequency drive (VFD) that provides precise control over the push action. It ramps up the 5-horsepower gear motor to the desired cycle speed before bringing it back down as the mechanism returns to the retracted or "home" position.
The programmed ramp-up initiates upon receipt of a "fire" signal from an external source via ethernet. Mechanical linkages attached to the gear motor output shaft extend the pantograph mechanism and padded face. Ramp-down is triggered by a proximity switch that senses the arm position as it moves toward the "home" or retracted position.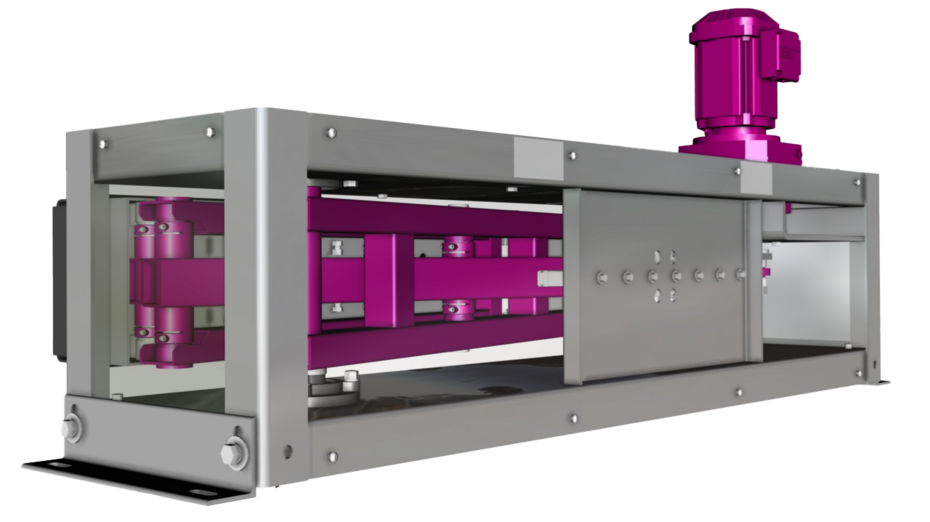 Minimal maintenance, maximum service life
The PARA-Push™ Baggage Diverter features a heavy-duty pantograph mechanism, large self-lubricating bearings, and unidirectional gear motor operation. The system's overall ease of use and robust design make it an ideal push sorter for rugged sorting applications. PARA-Push™ is built for an expected service life of more than 3 million cycles.