Industry 4.0 enabled process digitalization places data at the heart of machine and process management. It puts you in control with real-time, actionable insights that enhance productivity and empower business growth.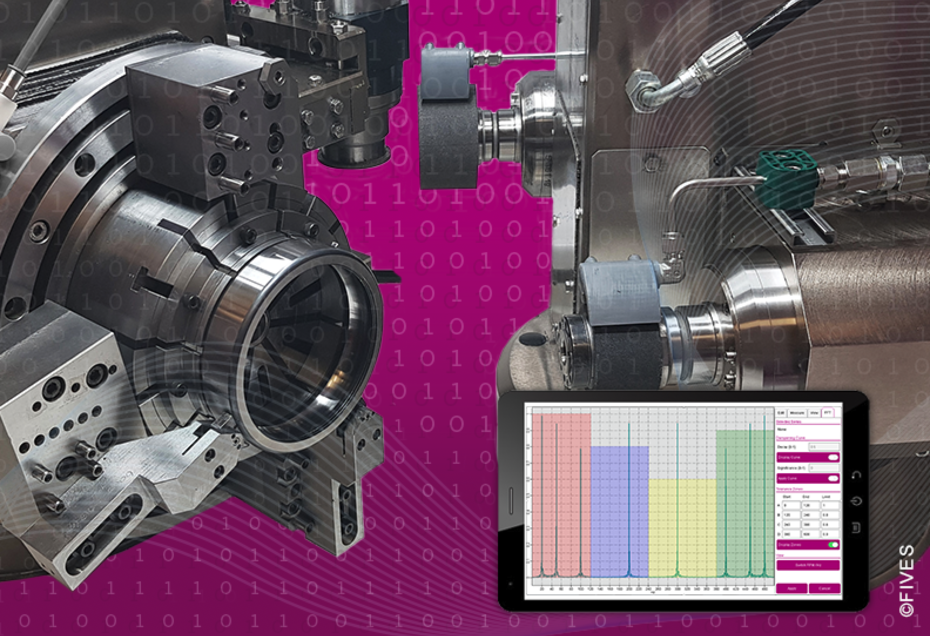 Secure data acquisition with CortX Alchemy
Data acquisition underpins all Industry 4.0 technologies. Fives grinding machines automatically capture key machine and tool status indicators for every component produced. Data sources can include motor behavior, encoder feedback, temperature, vibration monitoring, flow rates, pressures, etc. All at a sample rate of up to 2 kHz and 100 concurrent data channels tailored to your preferences.
Additional critical external data such as third-party gauge data, incoming process variables, and environmental sensor data can also be captured to record the complete story of the manufacturing process. And all with the highest cybersecurity standards to ensure data and systems remain secure.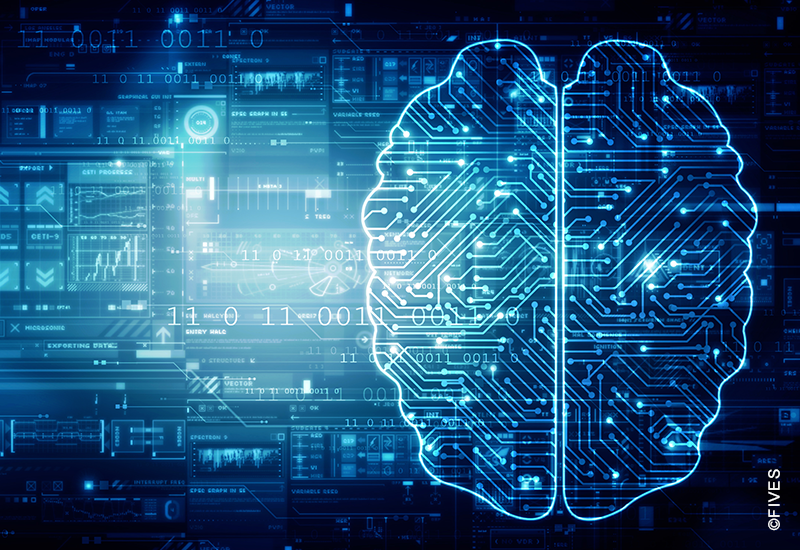 Adaptive grinding and predictive maintenance
Data acquisition is the critical first step to process digitalization. This is where AI comes in: to support real-time analysis of grinding operations. Machine learning allows us to react to continually optimize the process over time and compensate for uncontrolled variability, such as temperature or incoming part condition. It also detects and alerts to any deterioration in machine performance, allowing you to take preventative action, avoiding unplanned downtime.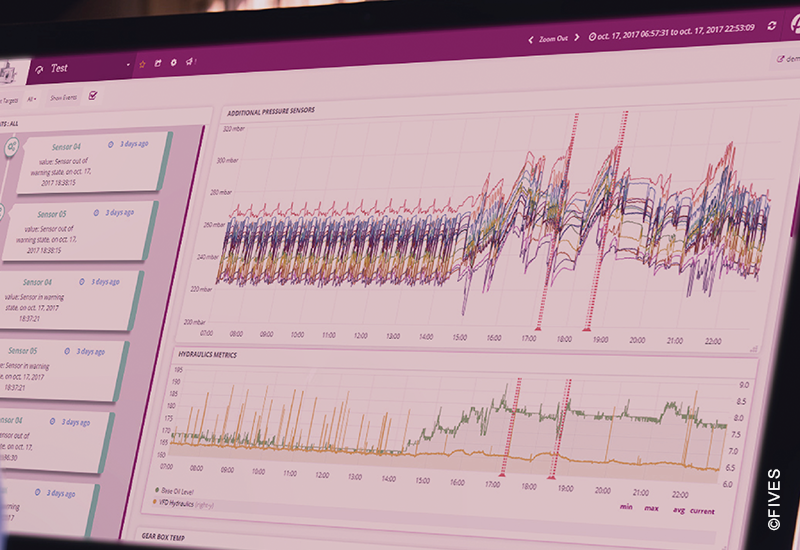 Data visualization and dashboarding
Fives' suite of visualization tools provide an intuitive and customizable user interface, offering a panoramic view of your machine status and grinding operations. A range of built-in functionalities offers easy analysis of key trends, as well as reporting to specific business objectives. User dashboards are available onsite via a local server, or remotely via our Cloud-based Fives Connect customer portal. Operators and managers are always equipped with the information they need for responsive decision-making and improved operational performance.
Process digitalization offers a powerful tool for driving improvement in your grinding operations:
Benchmark performance across different production lines and locations

Improve visibility of machine maintenance and service needs

Reduce system downtime by stopping small issues from growing into larger problems

Better understand grinding machine availability and performance - including process bottlenecks

Identify the need for new tooling early and plan ahead to optimize maintenance stoppages