With exceptional stiffness and high thermal stability, the Bryant RU1 offers high-precision OD grinding for small parts less than 50mm in diameter. No backlash, low maintenance and a modular arrangement ensure you achieve maximum efficiency.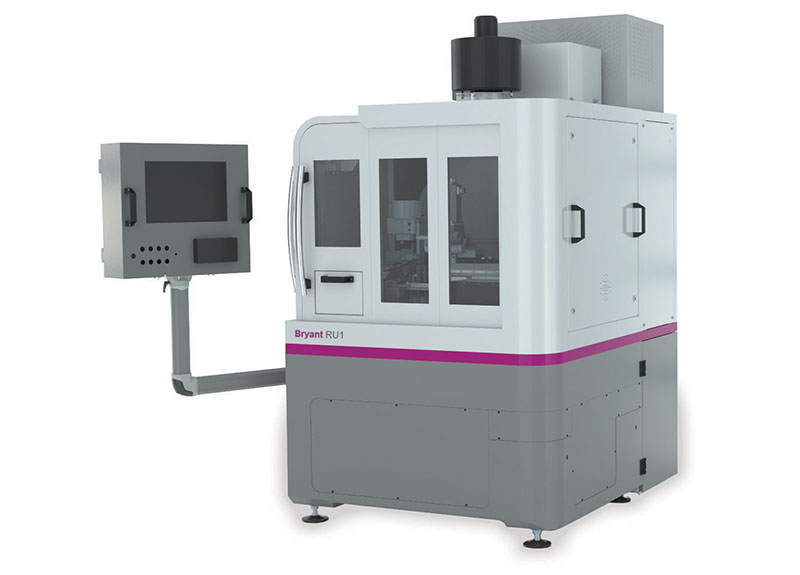 High-precision OD grinding for small components
The Bryant RU1 features a hydrostatic round bar infeed for maximum stiffness. In addition, a granite epoxy bed and thermal compensation system deliver ultimate thermal stability.
The Bryant RU1 is the ideal precision grinding solution for outer diameter grinding of all small parts under 50 mm. This includes but is not limited to bearings, thin shafts, valve train components and pumps.
Check out our Bryant RU1 flyer to learn more.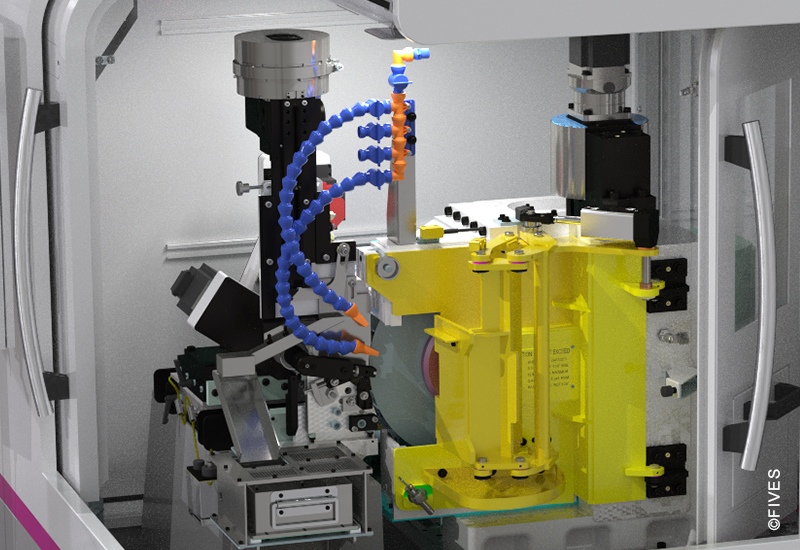 The Bryant RU1 comes with a low total cost of ownership and minimum scrap, ensuring you can meet the high standards your customers expect without compromising on profitability.
Additional machine features include:
Optimum dimensional and geometric accuracy
Excellent thermal stability
A small, compact footprint
Linear motors for all linear axes – no more backlash
Fully automated system – removing the possibility for human error
Cycle times as low as 8 seconds
Reduced number of wear parts
Very low maintenance
modular configuration for optimum flexibility
This modular system ensures that the Bryant RU1 can be engineered to fit your manufacturing process. Spindle options range from 5,000 – 110,000rpm, with wheels up to 350mm in size. In addition, the Bryant RU1 comes with a range of grinding spindles, dressing spindles, tools and fixture options.
Whatever your application, you can be sure our grinding experts will help you find the right solution.
Grinding capacity

Max. swing diameter

127 mm

Max. workpiece length

63 mm

Max. internal grinding diameter

38 mm

Max. internal grinding depth

31 mm

AXES & CONTROL

Axes travel X

101 mm

Axes travel Z

101 mm

Axis speed (X & Z)

24,000 mm/min

Axis arrangement

Stacked

Control

Fanuc i series

SPINDLES & WORKHEAD

Max. number of spindles

1

Max. ID spindle speed

120,000 rpm

Max. workhead speed

3,000 rpm

Dimensions

Machine dimensions (W x D x H)

1,200 x 760 x 1,660 mm

Machine weight

3,940 kg



Grinding capacity

Max. swing diameter

5"

Max. workpiece length

2.5"

Max. internal grinding diameter

1.5"

Max. internal grinding depth

1.2"

AXES & CONTROL

Axes travel X

4"

Axes travel Z

4"

Axis speed (X & Z)

79 ft/min

Axis arrangement

Stacked

Control

Fanuc i series

SPINDLES & WORKHEAD

Max. number of spindles

1

Max. ID spindle speed

120,000 rpm

Max. workhead speed

3,000 rpm

Dimensions

Machine dimensions (W x D x H)

4' x 2.5' x 5.5'

Machine weight

8,689 lb