Building on the success of the robust Landis 3L, the Landis 3LVe is an evolutionary step forward, utilizing state-of-the-art technology to improve efficiency and reliability.
high-productivity cylindrical grinding machine
With over 500 installations of the original Landis 3L worldwide, the Landis 3LVe is an evolution of success. With an optimized design it provides unrivalled quality and cycle times at lower cost.
Multiple headstocks and footstocks, grinding wheel options and spindle varieties provide additional alternatives to the machine design. And of course, the increased flexibility does not come at the expense of productivity, reliability or product quality.
Check out our Landis 3LVe flyer to learn more.
Landis 3LVe to support the EV Industry: A large automotive OEM has selected Fives to manufacture a Landis 3LVe machine, to grind rotors and pinion shafts for their new Battery Electric Vehicle line. The evolution of the decades old partnership with this customer, is helping to catapult both organizations further in the transition of ICE to EV engines.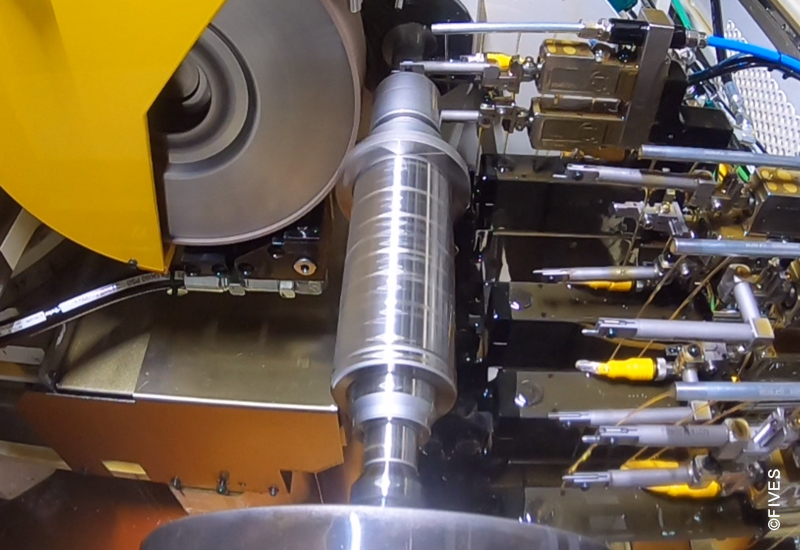 FLEXIBLE, MODULAR PLATFORM
The modular platform enables you to configure the Landis 3LVe for plunge, angle approach, peel or orbital grinding. Additional features include:
Range of workdrive options for high torque orbital profile grinding or high-speed peel grinding
High power wheel spindles for high stock removal, wide plunge grinding or simultaneous lobe grinding - without compromising cycle time or quality
High-speed grinding wheel (200 m/s) to contour and finish the workpiece when peel grinding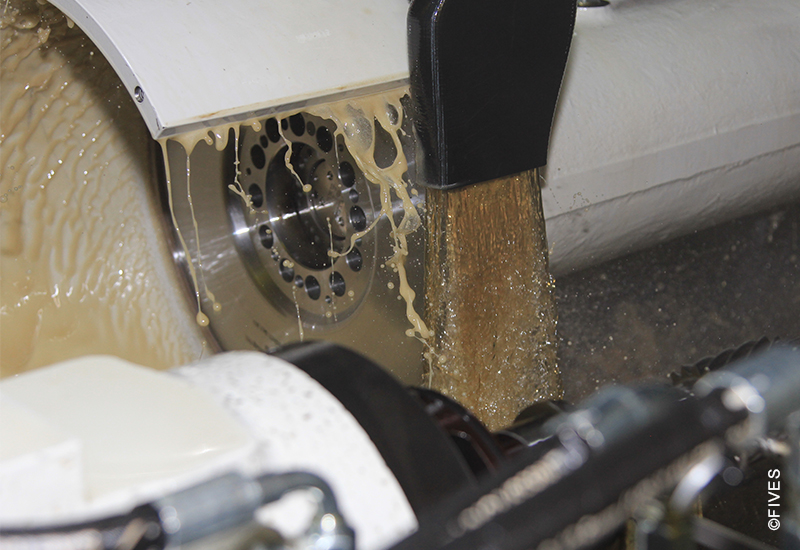 Enhanced grinding accuracy & optimized cycle times
A precision finish is ensured with linear guideways, ceramic bearing wheel spindles, and an infinitely variable B-axis. To further enhance grinding accuracy, CBN grinding wheels, CNC variable speed drive and a high precision C-axis encoder are also available.
In addition, high-powered spindles (50 kW, even with three-spindle configuration) and integral automation options, help to optimize cycle times and minimize parasitic time for high-volume productivity. The machine is also easily accessible for simple maintenance, reducing downtime and the health and safety risks to operators.
check out the Landis 3LVe in action
Landis 3LVe - High Productivity Cylindrical Grinder
The Landis 3LVe provides high quality and cycle times an unrivaled value. The modular platform enables you to configure the Landis 3LVe for plunge, angle approach, peel, or orbital grinding.
Working capacity

Center height

220 mm

Center distance (min/max)

300 / 500 / 700 mm

CBN GRINDING WHEEL

Wheel diameter

350 / 500 / 600 mm

Max. wheel width

5 / 50 / 150 / 250 mm

Max. surface speed

125 or 200 m/sec

WHEEL SPINDLE & WORKHEAD

G. W. spindle motor

19 / 22 / 25 / 50 kW

Max. G.W. speed

2,500 / 7,500 / 12,000 rpm

Workhead spindle motor power

5.5 / 9.5 kW

Workhead spindle motor torque

12 / 125 / 260 Nm

Max. workhead speed

600 / 2,250 / 7,500 rpm

AXES

Linear guide ways

Precision linear guideways

Grinding spindle

Super precision ceramic bearing

Drive

High precision ball screw

Dimensions

Machine dimensions (W x D x H)

4,030 x 3,050 x 2,338 mm

Machine weight

10,000 kg



Working capacity

Center height

8.7"

Center distance (min/max)

11.8" / 19.7" / 27.6"

CBN GRINDING WHEEL

Wheel diameter

13.8" / 19.7" / 23.6"

Max. wheel width

0.2" / 2" / 5.9" / 9.8"

Max. surface speed

410 or 656 ft/sec

WHEEL SPINDLE & WORKHEAD

G. W. spindle motor

19 / 22 / 25 / 50 kW

Max. G.W. speed

2,500 / 7,500 / 12,000 rpm

Workhead spindle motor power

5.5 / 9.5 kW

Workhead spindle motor torque

12 / 125 / 260 Nm

Max. workhead speed

600 / 2,250 / 7,500 rpm

AXES

Linear guide ways

Precision linear guideways

Grinding spindle

Super precision ceramic bearing

Drive

High precision ball screw

Dimensions

Machine dimensions (W x D x H)

13.2' x 10' x 7.7'

Machine weight

22,046 lb