Fives has been serving the steel industry for more than 150 years with over 6,000 references worldwide. We have been involved in breaking a number of steel industry records, thanks to our flexible and high-performance technologies and industry partnerships.
Technology Provider of the Year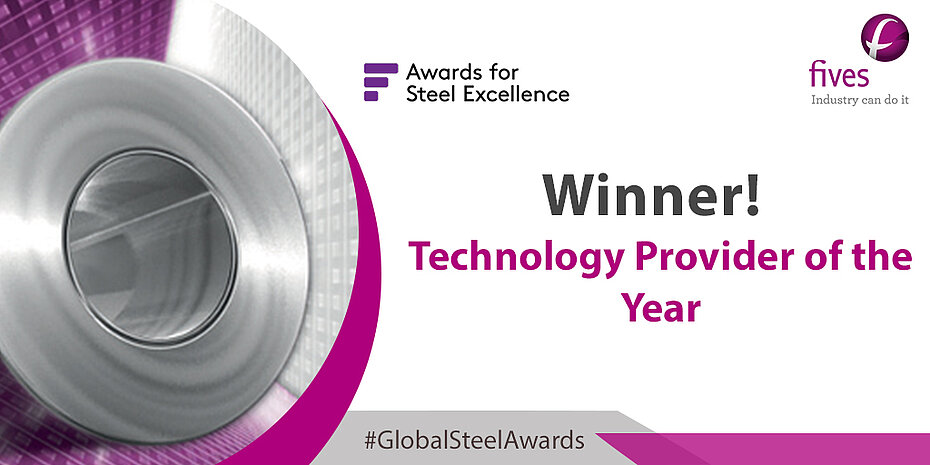 Fives was honoured by Fastmarkets Global Awards for Steel Excellence, receiving industrial recognition in 2020.
Winner - Technology Provider of the Year
Winner (Joint Award) - Information Technology Services Provider
As a collaborative initiative, Fives and Marcegaglia developed the SmartLine, a fully automatic strip processing line control system based on predictive modelling. In 2019, the SmartLine was commissioned for Marcegaglia's continuous galvanizing line in Ravenna, Italy.
Key references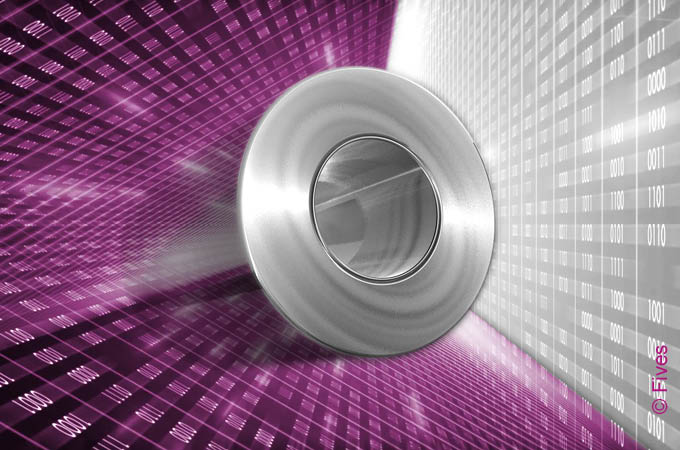 Eyeron™ | Severstal - Russia; Terni - Italy; Baotou - China
SmartLine | Marcegaglia Ravenna - Italy
Virtuo™ | PRO-TEC Coating, ATI, NAS, U.S. Steel, SDI - USA; Baotou & Masteel - China; Marcegaglia - Italy; Tata Steel - Thailand; CELSA - Spain; Salzgitter - Germany
Virtuo™ OptiScale | Çolakoğlu - Turkey
OptiLine™ | Steel Dynamics - USA; ArcelorMittal - France; BAOWU - China
15+ REFERENCES OVER 5 YEARS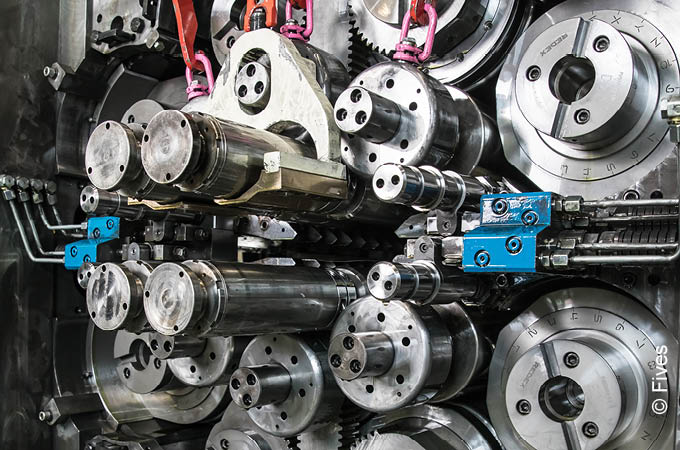 Stainless CRMs | POSCO - Vietnam - China - Turkey; Aperam - France; Outokumpu - Finland - USA; Baoxin, Zhejiang Yongjin & TISCO - China; Fuxin Special Steel - Taiwan
Stainless CRM revamp | Aperam Gueugnon - France; POSCO - S. Korea - Vietnam
Precise applications CRMs | Shanghai STAL, Baoxin & Zhejiang Yongjin - China
Silicon CRMs | Xinyu & BAOWU - China
Silicon CRM revamp: BAOWU - China; TKES - France
100+ REFERENCES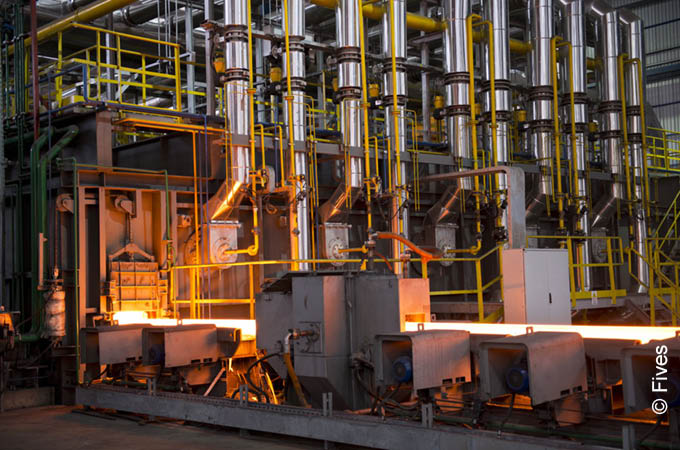 Walking beam furnaces | Severstal & OMK - Russia; Colakoglu - Turkey; ATI - USA; JSW Dolvi Works & JSW Toranagallu (revamp) -India; Jiyuan Steel - China
Long product reheating furnaces | Jindal Steel and SAIL - India; Cognor-Krakow - Poland; Celsa - Spain - France - UK - Poland - Czech; Kar-demir, Izmir, Diler & Yolbulan - Turkey; ArcelorMittal Zaragoza - Spain; SteelAsia - Philippines
1,000+ REFERENCES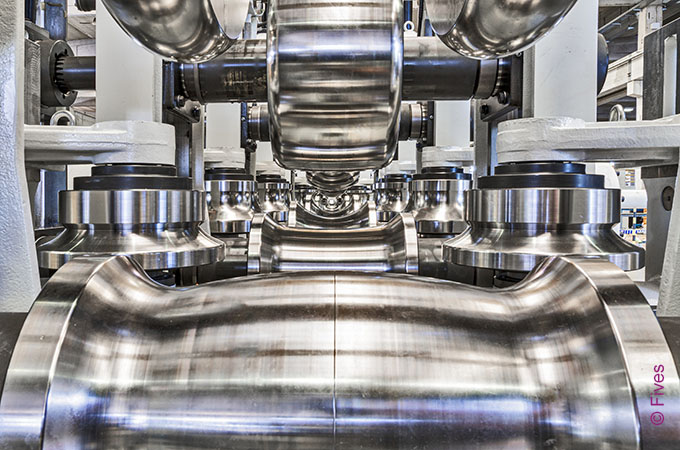 PEASA, Prolamsa & Fortacero - Mexico
Tenaris, Zekelman & Nova Steel - Canada
Toscelik & Borusan - Turkey
HANNA Steel, Tex-Isle, Nucor - USA
ILTA Inox, Marcegaglia & Padana Tubi, Terni, Eusider - Italy
SSAB - Sweden
Bimerg & Kiepurex - Poland
Aceros Arequipa - Peru
Mauser-Werke - Germany
Severstal & TTPZ - Russia
1,400+ REFERENCES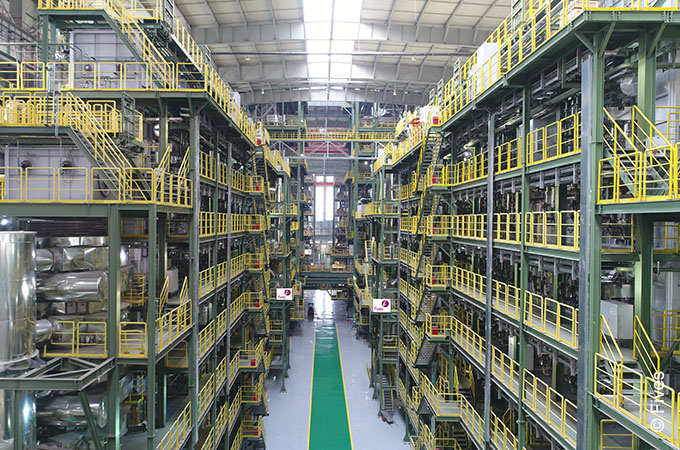 CAL & CGL | PRO-TEC Coating & SDI - USA; Liberty Steel - UK; Salzgitter - Germany; Tata Steel - Netherlands; POSCO - S. Korea; BAOWU, Baotou & Shougang - China
CAPL & BAL | Foshan, Baoxin & TISCO - China; Outokumpu - Finland
HAPL | TISCO - China
CCL | PolyVision - USA; Ternium - Argentina
DCL, FCL, APL & SACL | TISCO & BAOWU - China; TKSE - France, Tata Steel - UK
500+ REFERENCES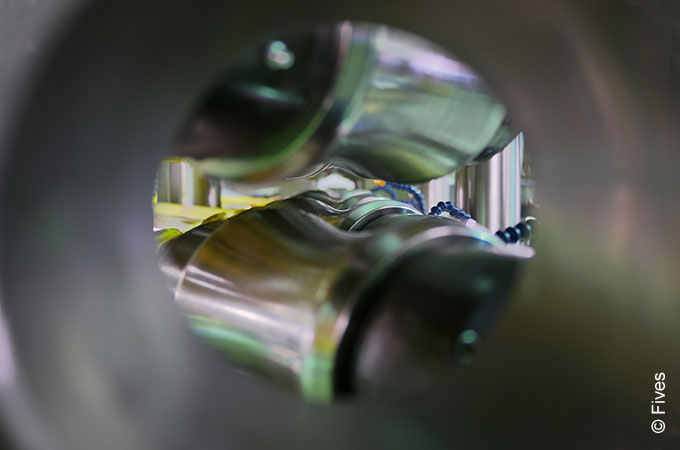 Tube straighteners | Baowu, Zhejiang Jiuli & Baosteel Special Metals - China; Salzgitter - France; TMK & OMK - Russia
Long product straighteners | ÇEMTAS - Turkey; Meyer Turku - Finland; EVRAZ - Russia
Hydrotesters | Vallourec - Germany - USA - Brazil; Tenaris - USA - Canada - Mexico; Gazpromtrubinvest & OMK - Russia
Drifters & end facers | Vallourec - USA - Brazil; Gazpromtrubinvest & OMK - Russia
1,100+ REFERENCES