Our roll change robot carries out fast, accurate and safe roll changes on the DMS 20Hi cold rolling mill with very little manual intervention - protecting people and quality.
Cold rolling mills need regular work roll changes to ensure continued high performance.
Usually, this operation is time-consuming and involves dangerous manual labour. We have developed a robotic roll changer that can automatically replace any type of rolls, speed up the cylinder change rate and avoid any safety risk.
Safer and faster roll changes
Reduced maintenance costs
Improved product quality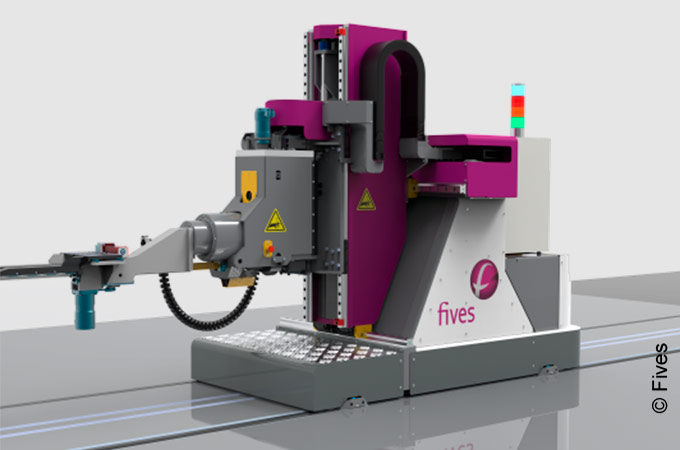 Intelligent and self-adapting
The machine is designed to cope with a diverse range of cylinder types – from those working at 25 kg to those supporting almost 800 kg – and automatically adapts to the dimensions of the roll being changed to guarantee precision.
The work rolls are handled with specially designed clamps to ensure there are no marks on the roll or strip, protecting the high surface quality your DMS 20Hi cold rolling mill is known for.
And by automating the majority of the roll changing process, we're also protecting your team and eliminating much of the manual handling that would ordinarily present a significant safety risk.