A transverse flux induction heater with very high heating rates at very high temperatures designed for the specific requirements of high-strength carbon, stainless or silicon steel grades. Because it replaces a gas-fired furnace, you can achieve a significant reduction in NOx and CO2 emissions.
Versatile, compact and economical
High-flux induction heating solutions offer an alternative to conventional steel strip heating processes. CELES EcoTransFlux™, transverse flux induction heating technology is a proven alternative for very rapid heating at high temperatures:
Heating capability: up to 1,200°C
High heating rates: up to 400°C/sec
Heating of non-magnetic materials: stainless steel, Gen3 AHSS, etc.
Thermal efficiency above 75% regardless of strip format
Compact units for easier integration
Minimized environmental impact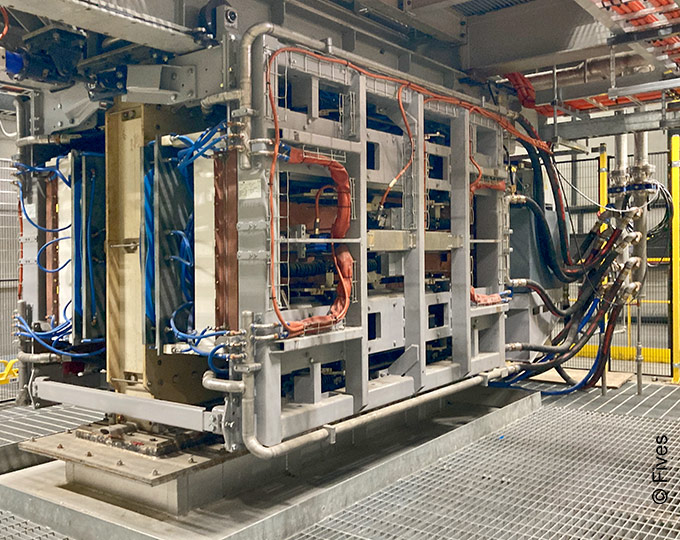 BREAKTHROUGH DESIGN FOR AUTOMOTIVE STEELS
In order to meet the challenging annealing process of new Gen3 AHSS steels, CELES EcoTransFlux™ - a transverse flux induction heater - is designed for high temperature annealing cycles and galvannealing of steels with a large fraction of austenite.
Benefits:
Higher temperature increase up to 400°C/s
High annealing temperatures 900-950°C
Eco-friendly
Gen3 AHSS features a unique combination of high strength and high formability, which enables new designs of lighter and safer vehicles.
INDUCTION BRIGHT ANNEALING LINE
For energy-efficient bright annealing lines, CELES EcoTransFlux™ can be used to replace a gas-heated furnace. This cutting-edge technology delivers:
Increased production rates thanks to high energy density
Excellent energy efficiency
Reduced environmental impact
Compact design