Conventional induction heaters - CELES inductors - dramatically reduce energy use while still providing effective and uniform heating for preheating, annealing, curing or coating in strip processing lines.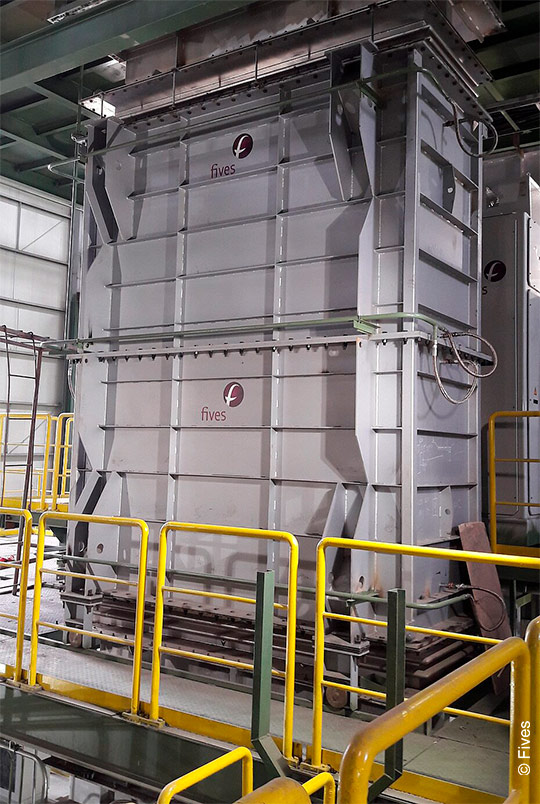 Advantages
The uniform heating ensures the high quality of the finished product – and, because the process is easily repeatable, that quality is assured across the whole of the strip. Another big advantage of induction heating technology is the fact that it increases the thermal capacity of the line, which means you can increase throughput.
Reduced capital cost
Compatible with high level of retained austenite (50%)
Limited maintenance requirements
High power density
No preheating required
Proven heating accuracy
Compact, modular system with easy integration into existing lines
The inductor design is engineered for the highest quality and for optimum safety. It is compliant with EN-12198 Electromagnetic Shielding for Worker EM Flux Daily Exposure.
Flexible and reliable heating
The CELES induction heater is incredibly flexible and can adapt to changes in steel grade and temperatures.
The ability to make strip changes on the fly – without having to stop and restart the equipment– increases overall line productivity. In addition, the sturdy design and extended component lifetime, as well as the modular layout, means that maintenance requirements are limited. Installation is also easy, thanks to the compact envelope design.
CELES induction heater applications
Post treatment / Strip drying
Temperature range: 90-300°C
Chemical coating
Passivation
Organic or inorganic coating
Anti-finger print coatings
Paint curing with or without solvents
Galvanizing line heating
Temperature range: 450-500°C
Pre-heat at furnace entry
In-furnace thermal cycle transition booster
Boost to facilitate over-aging cycle
After cooling section for temperature homogenization
Heat-to-coat thermal booster
Temperatures: 20-600°C, in reducing or air atmosphere
Before and after the furnace
Fully engineered heating in controlled atmosphere
Fully uniform temperature distribution