The AdvanTek® combustion system gives optimum combustion control, from capacity to flame length to fuel choice, and the lowest NOx emissions. It is the result of extensive R&D and a vision for a more sustainable steel industry. We have spent more than 40 years continuously improving our combustion technologies.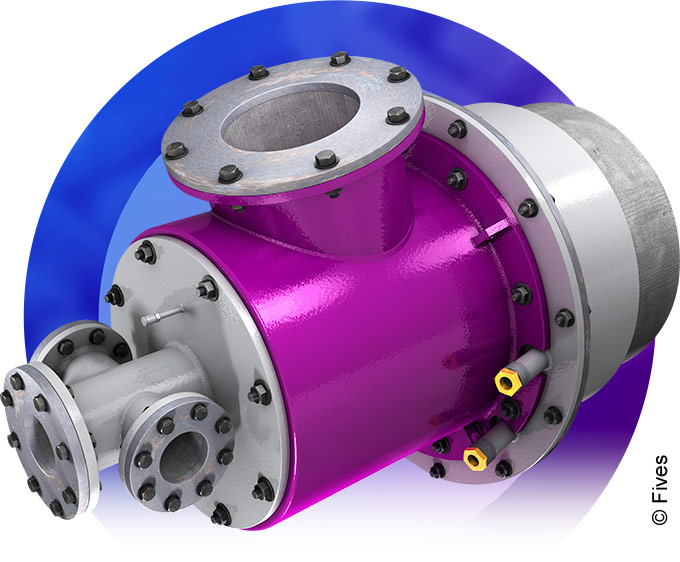 AdvanTek® burners at a glance
Fives develops, manufactures and installs its proprietary AdvanTek® combustion system.
Customer benefits
Capacity range: up to 6 MW

Air combustion temperature: up to 650 °C

Ultra-low NOx emissions

Fuel flexible: NG, COG, FO, LPG, MG, H2

Compliance with European and ISO standards

Fully automatic control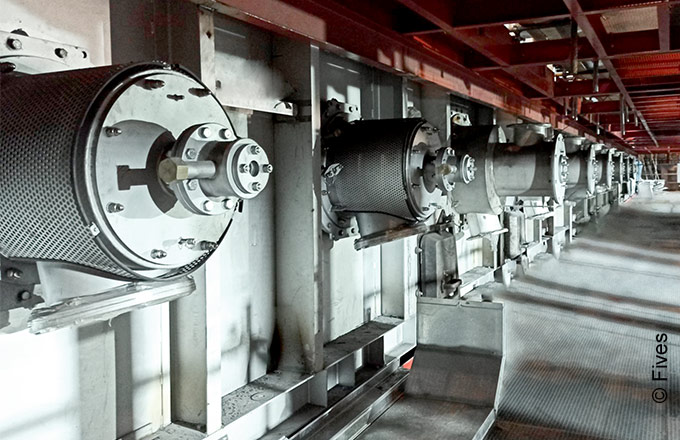 Central Wide Flame (CWF) and Modulating Wide Flame (MWF) burners in the range of 1 - 5.5 MW feature patented design and can be fired with most of the fuels available to steel plants with great flexibility.
Process benefits include:
High operational flexibility thanks to digital mode (on-off firing)
Reduced NOx emissions
Air temperature: up to 650 °C
Less energy consumption with Stein Digit@l Furnace® AT 2.0
ADVANTEK® WFB & WFMB
The first generation of lateral side wall burners: wide flame burners (WFB) and wide flame modulating burners (WFMB). They are located in the side walls, on the top and/or bottom of the reheating furnace, and have been specially designed for Stein Digit@l Furnace® operation.
ADVANTEK® BLF & BMF
Long flame burners (BLF) and modulating flame burners (BMF) up to 6 MW are located at the side wall or on front side and operate at air temperatures up to 650 °C. They are adapted to the geometry of the combustion chamber to obtain the optimum heat distribution.
ADVANTEK® BFP
Radiant roof firing burners (BFP) up to 5 MW are installed in a furnace with roof temperature up to 1,450 °C. Combustion air is introduced at high velocity through tangential ports. This results in a flat flame developing all around the quarl, perpendicular to the burner axis.
ADVANTEK® REGEN
This regenerative burner has a patented diffuser design, which uses contractive and expanding nozzles to achieve a wide flat flame. This gives a more uniform furnace temperature and greater efficiency. The burner's modular design makes for easy maintenance as far as the air and gas nozzles are combined on the same independent baffle for simple mounting and dismounting. The system is designed to be operated in full on/off mode and either with or without a pilot burner.
Four sizes are available, ranging from 1,500 to 2,250 Nm3/h of BFG that can be combined based on 500/950 ̊C air/BFG temperature.