Our remanufacturing services offer a cost-effective alternative to purchasing a new machine – without compromising on quality. With decades worth of experience building high-quality grinding machines our expert factory-trained technicians deliver OEM-standard results, every time.
Contact us for your remanufacturing service needs
schedule service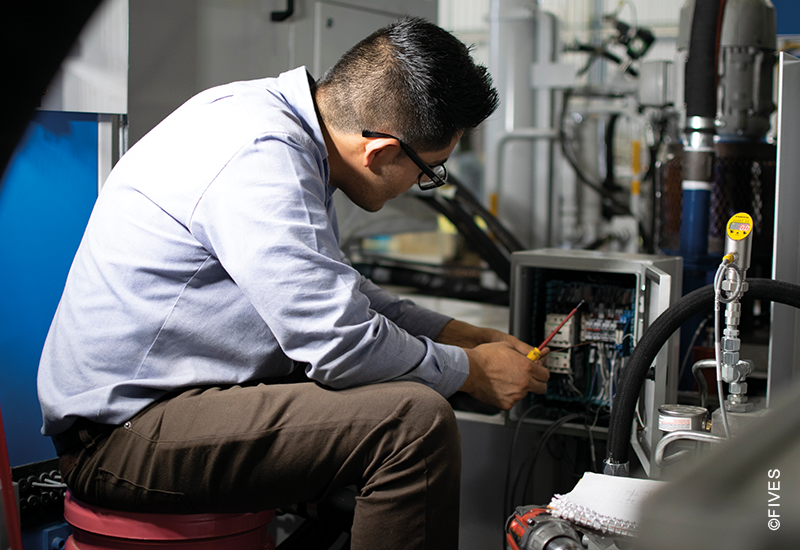 Reutilize existing assets
Remanufacturing breathes new life into your old machines. Offered as selective and complete services, remanufacturing allows existing assets to be re-utilized to fit changing production needs. This reduces the cost of upgrading production lines and enables you to competitively meet evolving customer demand.
SUPPORTED OEM'S INCLUDE:
Besly - Bryant - Cincinnati - Daisho - Gardner - Giustina - Gold Crown
Landis - Norton - Pratt & Whitney - Warner Swasey

We offer an a la carte selection of upgrades to suit your needs and budget. One of our service technicians will visit your site to evaluate the machine. This includes working with you to best understand your needs and objectives for the remanufacture, including your future production plans. Selective rebuild options can include:
New tooling or retooling for new part(s)

Remanufacturing of selected assemblies

Options: controls, enhanced operator interface, safety, and auxiliary equipment

All work is under warranty

Runoff and qualification are subject to the extent of the remanufacture

Our complete remanufacture effectively returns the machine to industry leading performance. Complete remanufactures are a comprehensive program of work that offers the benefits of a new machine at a cost-effective price. In addition to the options available for selective remanufactures, complete remanufactures also include:
Complete teardown to the castings and basic assemblies
All assemblies are remanufactured

The machine is remanufactured to Fives' standards and quality

New CNC control

Run-off & qualification like a new machine

Includes complete drawings package, spare parts list and installation
One-year warranty on the complete machine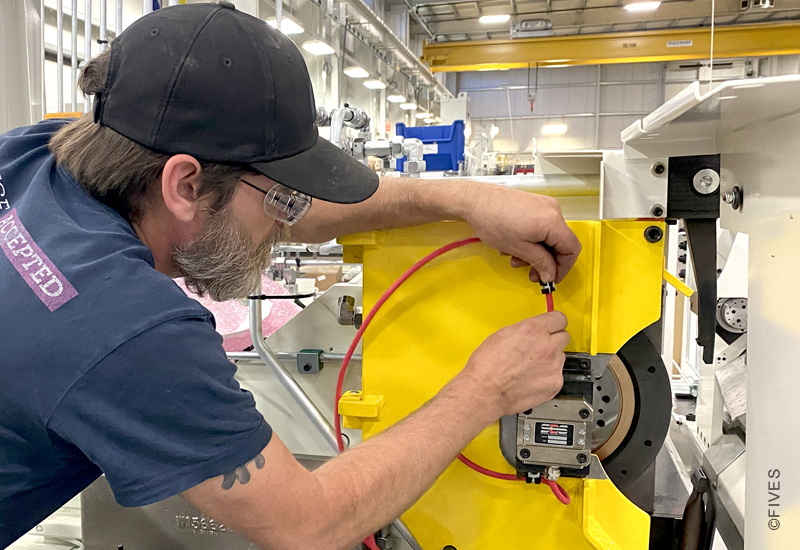 Expert technical services
Our remanufacturing services draw on the collective experience gained over a century of manufacturing machine tools around the world. Our technicians offer unparalleled skill and insight to:
Ensure OEM quality is maintained

Lower the cost associated with new machines…

… while delivering the benefits

Reduce scrap by returning under-performing machines to current production requirements
CHECK OUT our MACHINE REMANUFACTURES
Complete remanufacture of a Landis LT2 Crankshaft Grinder
Featuring a complete remanufacture of a 2002 Landis LT2 production crankshaft orbital grinding machine done by our service team in Hagerstown, MD, USA.
Refurbishment of a Landis LT2He Orbital Grinder
Featuring a complete refurbishment of a 2008 Landis LT2He production orbital grinding machine done by our service center in Guangzhou, China.