The Landis LT1Se offers precise orbital grinding for high-volume production of concentric and non-concentric components. Compact and flexible, it is designed to accomodate components up to 250mm long.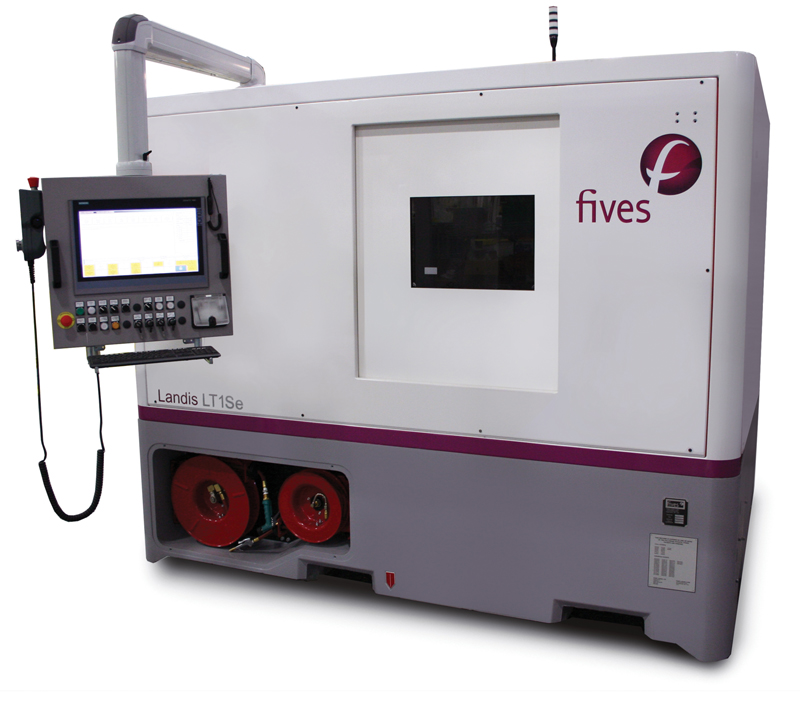 HIGH PRECISION and PRODUCTIVITY IN A COMPACT FOOTPRINT
The Landis LT1Se and the dual workstation LT1Se-DH quickly and accurately grind small camshafts, transmission parts and many other small components. Additional machine features include:
CBN wheels
1 & 2 wheel spindle options
Work holding and gauging options
Precise linear servo axes provide high-accuracy positioning
Minimized/eliminated fluid systems: reduced energy
Optimized movements
Check out our Landis LT1Se / LT1Se-DH flyer to learn more.
FLEXIBLE AND FAST CHANGEOVER
The LT1Se-DH features an integrated automatic loader, which gives you the ability to service one workstation while the other is in-process. Automatic or manual part program selection provides rapid flexibility.
In addition, quick and simple tooling changeovers provide excellent machine agility.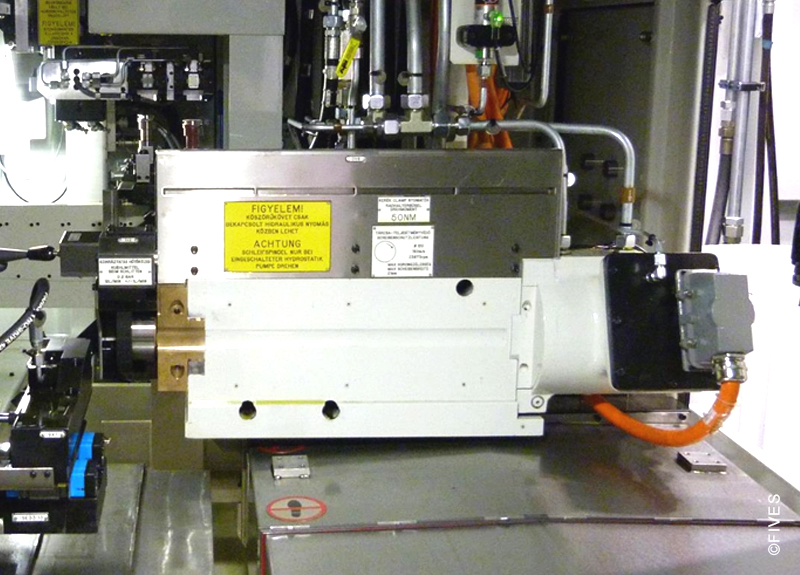 COMPACT AND EFFICIENT ORBITAL GRINDER
The compact LT1Se was designed for rigidity and thermal stability. This machine is a small, highly efficient grinder engineered for high volume grinding of concentric and non-concentric parts.
Landis LT1Se
Landis LT1Se-DH

GRINDING CAPACITY

Max. component swing

200 mm

75 mm

Max. grinding length

250 mm

150 mm

Max. workpiece weight

100 kg

30 kg

CBN grinding wheel

Max. number of spindles

2

Wheel type

CBN

Max. wheel Ø

200 mm

120 mm

Max. wheel width

50 mm

80 mm

Wheel surface speed

120 m/sec

120 m/sec

Spindle power

20 kW

26 kW

WORKHEAD & FOOTSTOCK

Quantity

1

2

Workhead speed range

0 - 600 rpm

Workhead drive power

5.5 kW

Max. workhead motor torque

260 Nm

Footstock stroke

150 mm

Type

Live spindle

AXES & CONTROL

Guideways / bearings (X)

Precision linear ways

Hydrostatic

Guideways / bearings (Z)

Precision linear ways

Precision linear ways

Drive

Linear motor

Linear motor

Grinding spindle

Ball bearings

Hydrostatic

Dimensions

Machine bed

Composite

Cast iron

Dimensions (W x D x H)

2,600 x 2,150 x 2,457 mm

2,205 x 2,705 x 2,330 mm

Machine weight

12,500 kg

12,000 kg
Landis LT1Se
Landis LT1Se-DH

GRINDING CAPACITY

Max. component swing

7.9"

3"

Max. grinding length

9.8"

5.9"

Max. workpiece weight

220.5 lb

66 lb

CBN grinding wheel

Max. number of spindles

2

Wheel type

CBN

Max. wheel Ø

7.9"

4.7"

Max. wheel width

2"

3"

Wheel surface speed

65 ft/sec

394 ft/sec

Spindle power

20 kW

26 kW

WORKHEAD & FOOTSTOCK

Quantity

1

2

Workhead speed range

0 - 600 rpm

Workhead drive power

5.5 kW

Max. workhead motor torque

260 Nm

Footstock stroke

5.9"

Type

Live spindle

AXES & CONTROL

Guideways / bearings (X)

Precision linear ways

Hydrostatic

Guideways / bearings (Z)

Precision linear ways

Precision linear ways

Drive

Linear motor

Linear motor

Grinding spindle

Ball bearings

Hydrostatic

Dimensions

Machine bed

Composite

Cast iron

Dimensions (W x D x H)

8.5' x 7' x 8'

7.2' x 8.9' x 7.6'

Machine weight

27,558 lb

26,456 lb