The Bryant RU2 is a multi-surface grinder capable of utilizing up to four spindles, multiple workheads, wheelheads, and dressing systems, for optimum productivity in a compact footprint. The modular machine design provides great flexibility for all applications, meaning the RU2 should be your first choice for both simple and complex processes up to 250mm in diameter.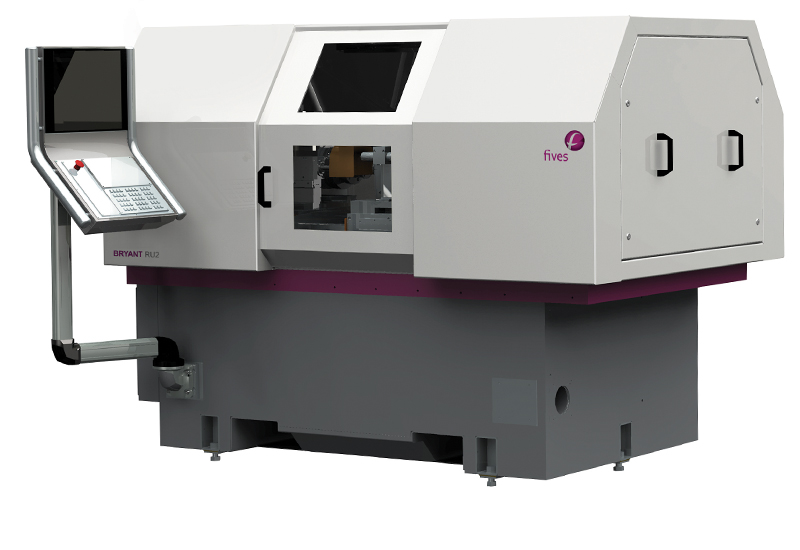 Optimum productivity without compromising on precision
Bryant is the trusted name in today's most demanding industries. Built to guarantee exceptional thermal stability and with particular care paid to overall machine stiffness, the Bryant RU2 ensures the highest level of repeatable accuracy. Low maintenance, reduced energy consumption, and increased uptime drive a lower total cost of ownership.
Features to note include the granite epoxy bed, linear motors, 0.1µm resolution glass scales – all designed for maximum stiffness and accuracy.
Check out our Bryant RU2 flyer to learn more.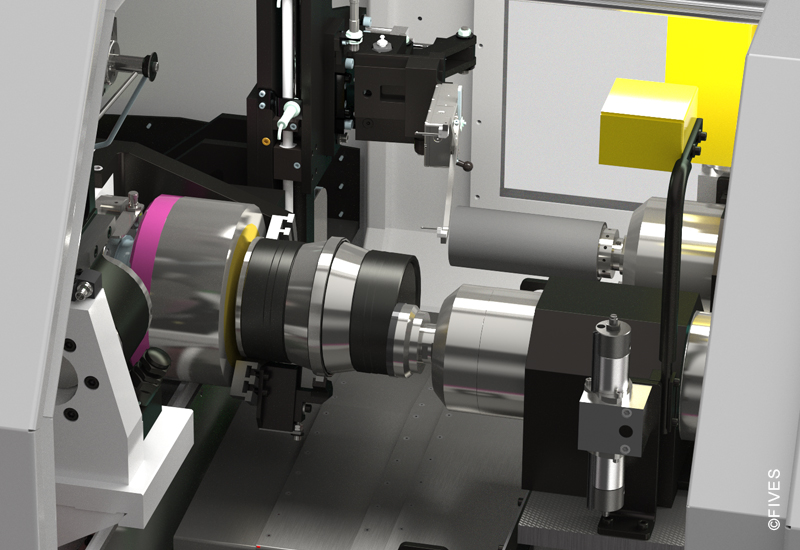 Multi-slides, multiple possibilities
Multiple slide configurations, in conjunction with modular mechanisms, assure the machine can be tailored to each individual process. Fives' decades of manufacturing expertise have resulted in a catalog of readily available workheads, wheelheads and dressing systems to ensure you get maximum productivity in a compact footprint.
Customers who need high-precision, high-volume grinding choose the Bryant RU2 for bore, seat and face grinding applications. In addition, it is used to grind outer diameter features of fuel systems, valve trains, bearings, turbochargers and more.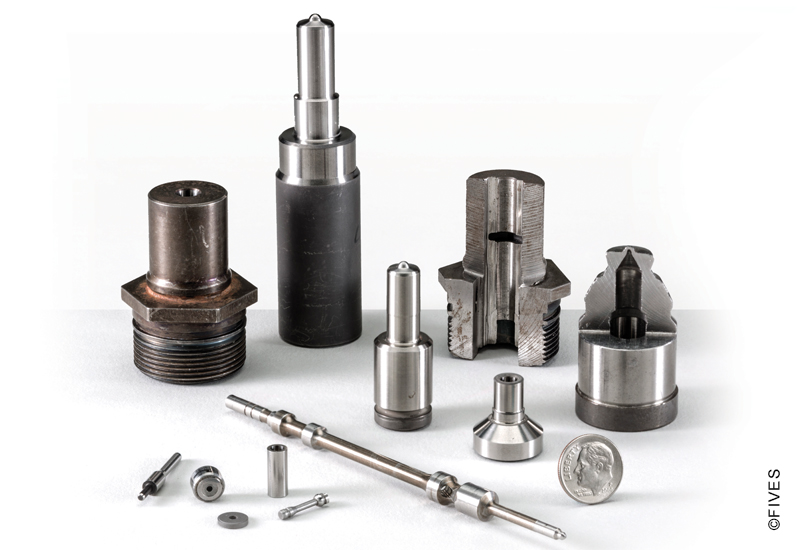 Low-maintenance OD grinding
Low friction ways systems guarantee very low maintenance, ensuring you have maximum uptime. As with all Bryant machines, you can also expect:
Optimum dimensional and geometric accuracy
Excellent thermal stability
A small, compact footprint
Linear motors for all linear axes – no backlash
Fully automated system
OD grinding with high productivity
All this precision does not come at the expense of productivity. Spindle speeds up to 120,000rpm and a patented hydrostatic round bar in-feed system enable us to achieve the highest level of productivity.
Grinding capacity

Max. swing diameter

250 mm

Max. workpiece length

177 mm

Max. internal grinding diameter

228 mm

Max. internal grinding depth

88 mm

AXES & CONTROL

Axis travel X

508 mm

Axis travel Z

2 x 254 mm

Axis travel speed (X & Z)

24,000 mm/min

Axis arrangement

Independent

Control

Fanuc i series

SPINDLES & WORKHEAD

Max. number of spindles

4

Max. ID spindle speed

120,000 rpm

Max. workhead speed

3,000 rpm

Dimensions

Machine dimensions (W x D x H)

2,440 x 1,520 x 2,110 mm

Machine weight

6,300 kg



Grinding capacity

Max. swing diameter

9.8"

Max. workpiece length

7"

Max. internal grinding diameter

9"

Max. internal grinding depth

3.5"

AXES & CONTROL

Axis travel X

20"

Axis travel Z

0.08" x 10"

Axis travel speed (X & Z)

79 ft/min

Axis arrangement

Independent

Control

Fanuc i series

SPINDLES & WORKHEAD

Max. number of spindles

4

Max. ID spindle speed

120,000 rpm

Max. workhead speed

3,000 rpm

Dimensions

Machine dimensions (W x D x H)

8' x 5' x 7'

Machine weight

13,889 lb