Offering high productivity, flexibility and precision, but with a carbon footprint smaller than similar machines on the market. The LandisFLEX provides a sustainable cylindrical grinding solution attuned to the demands of today's climate-conscious society.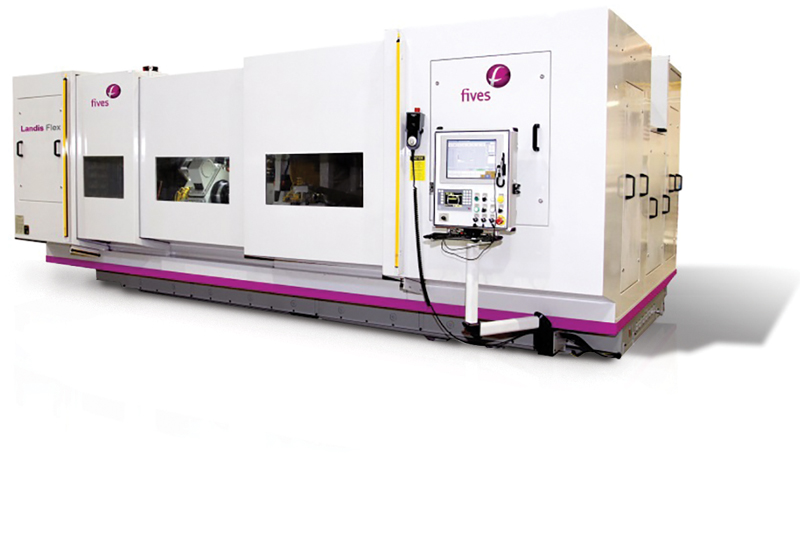 The benchmark for sustainable productivity, precision and flexibility
The energy efficient LandisFLEX is designed for traverse, plunge or contour grinding of cylindrical components. Like all our machines, it boasts exceptional flexibility, productivity and accuracy.
However, it has the added advantage of low-energy hydrostatics, instead of hydraulic units. This results in a 25% lower energy consumption than comparable machines. The machine design also eliminates ball screws and minimizes lube oil consumption. It all adds up to lower total cost of ownership.
Check out our LandisFLEX flyer to learn more.
supporting multiple axis configurations
The Landis 6400 open architecture control software supports multiple axis interpolation, including a B-axis, for flexible processing of eccentric, concentric and traverse configurations. This includes straight, angle plunge and single- and dual-spindle configurations in addition to left or right headstocks.
The LandisFLEX has the flexibility to use conventional or CBN grinding wheels with a polishing capability as an additional option.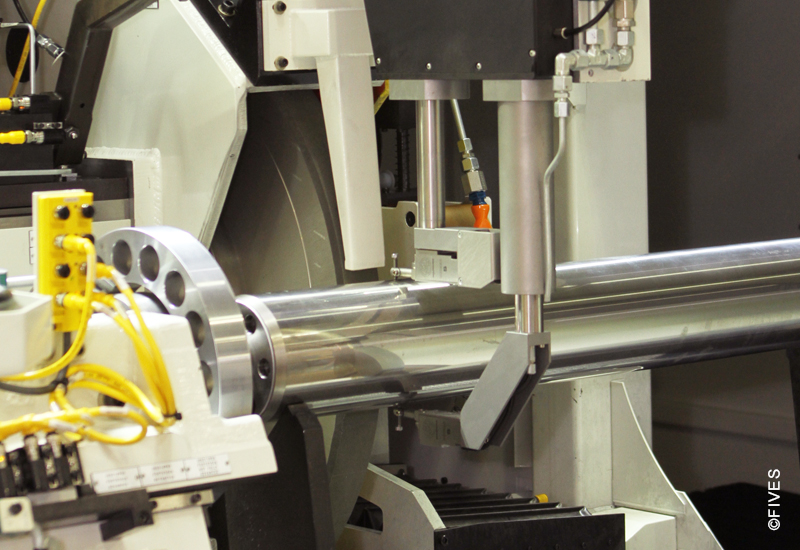 Linear motors on all feed and traverse mechanisms, hydrostatic wheel spindles and anti-friction linear guideways ensure exact positioning for high-accuracy dimensional and geometric part tolerances.
A range of additional features further enhance product quality, including:
Polishing head
Protomar in-process gauge
Gauging and probing
Hydrostatic workheads
LandisFLEX Straight
LandisFLEX Anglehead
LandisFLEX B-Axis

GRINDING CAPACITY

Max. component swing

400 (750) mm

400 (750) mm

400 (750) mm

Max. grinding length

1,500 / 2,500 mm

Max. workpiece weight

1,350 kg

1,350 kg

1,350 kg

WHEELHEAD

Max. number of wheels

1

1

3

Wheel type

Aluminum Oxide, CBN, Ceramic or Diamond

Max. wheel Ø

760 mm

760 mm

600 mm

Max. wheel width

100 (75) mm

100 (75) mm

100 (75) mm

Wheel surface speed

45 (80) m/sec

45 (80) m/sec

45 (80) m/sec

Spindle power

50 kW

50 kW

50 kW

WORKHEAD & FOOTSTOCK

Workhead speed

300 rpm

Footstock stroke

70 mm

Axes

Guideways / bearings

Anti-fricton bearing

Grinding spindle

Hydrostatic

Drive

Linear motors

Dresser

Rotary diamond dresser standard

Dimensions

Dimensions (W x D x H)

5,092 x 4,142 x 3,103 mm / 6,292 x 4,198 x 3,126 mm

Machine weight

15,000 to 19,500 kg (dependant on length)
LandisFLEX Straight
LandisFLEX Anglehead
LandisFLEX B-Axis

GRINDING CAPACITY

Max. component swing

15.8"

15.8"

15.8"

Max. grinding length

59" / 98"

Max. workpiece weight

2,976 lb

2,976 lb

2,976 lb

WHEELHEAD

Max. number of wheels

1

1

3

Wheel type

Aluminum Oxide, CBN, Ceramic or Diamond

Max. wheel Ø

30"

30"

30"

Max. wheel width

3.9"

3.9"

3.9"

Wheel surface speed

148 ft/sec

148 ft/sec

148 ft/sec

Spindle power

50 kW

50 kW

50 kW

WORKHEAD & FOOTSTOCK

Workhead speed

300 rpm

Footstock stroke

2.8"

Axes

Guideways / bearings

Anti-fricton bearing

Grinding spindle

Hydrostatic

Drive

Linear motors

Dresser

Rotary diamond dresser standard

Dimensions

Dimensions (W x D x H)

16.7' x 13.6' x 10.2' / 20.6' x 13.8' x 10.3'

Machine weight

33,069 to 42,990 (dependant on length)