Speed up your manufacturing process and cut operating costs with the Bryant TTG, the most flexible grinding machine on the market. This twin-turret, multi-spindle solution combines multiple operations in a compact footprint, enabling you to do more with your production line. Grind ODs, IDs, faces, tapers, raceways, concentric and eccentric diameters to sub-micron tolerances in a single clamping.
truly flexible grinding with the Bryant TTG
The flexibility of the Bryant TTG grants you the highest level of control on your production runs. From small batches, to high volume, to multiple products in a production run. Save time on component changeovers and ensure consistently high quality with advanced automation.
In addition, this machine can be engineered to your specific manufacturing and layout requirements. And, like all our Bryant machines, you can be assured of the machine's exceptional stiffness and high thermal stability, thanks to the thermally isolated hydrostatic twin turrets.
Check out our Bryant TTG flyer to learn more.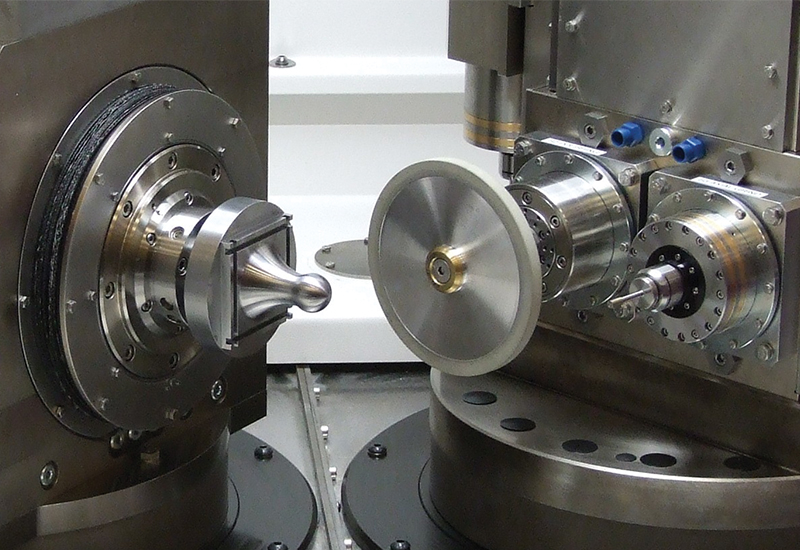 In addition to high flexibility, precision and consistency, the Bryant TTG offers:
High flexibility in workpiece grinding operations
Various spindle configurations
Hard turning and polishing capabilities
Reduced work piece changeover time
Constant wheel surface speed
Superior surface finishes
Easy automation integration
High performance control with open architecture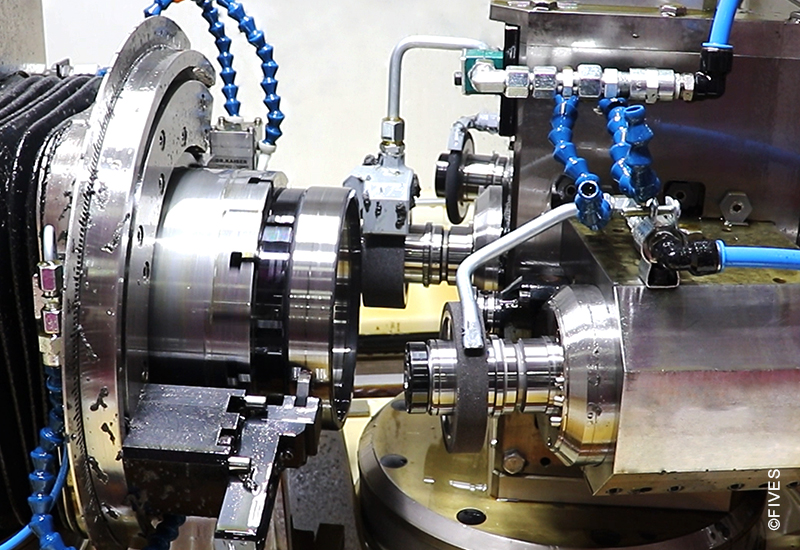 OPEN ARCHITECTURE CONTROL
It's easy to integrate the Bryant TTG into your existing automation. And to get the most out of this advanced machinery, we've designed it with open architecture control so that you can reap the benefits of advanced monitoring capabilities, comprehensive sensor integration and ease of programming in a fully-integrated package.
THE ULTIMATE IN FLEXIBLE PRECISION GRINDING
Use up to three different spindles, to complete a diverse array of grinding jobs – both round and out-of-round. With three spindles, you can perform multiple operations on one machine, including ID taper, ID cylindrical, surface, chamfer or radius and OD cylindrical.
With the Bryant TTG, high precision is guaranteed thanks to:
One hydrostatic linear axis with linear motors
Thermally isolated hydrostatic turrets
Granite bed
High performance control
check out the Bryant TTG in action
Bryant TTG - Flexible Grinding Solution
The perfect answer to issues faced in the modern manufacturing process, allowing flexible processing, fast changeover, and flexible layouts.
Innovative ID/OD Grinding Solutions
Flexible and innovative grinding solutions for a variety of high-precision ID/OD applications in different industries.
Grinding capacity

Max. grinding diameter (OD)

350 mm

Max. external grinding length

150 mm

Max. internal grinding length

100 mm

Grinding spindle turret

Swivel range

+/- 135o

Turret bearing

Hydrostatic

Max. number of spindles

3

Wheel type

Conventional / CBN / Diamond

Max. wheel Ø

250 mm

Wheel surface speed

394 ft/sec

Max. ID spindle speed

60,000 rpm

Wheel spindle turret

Swivel range

+/- 135o

Turret bearing

Hydrostatic

Workhead speed

1 - 1,000 rpm (2,000 option)

Linear axes travel (infeed)

200 mm

Linear axes bearing

Hydrostatic

Dimensions

Machine dimensions (W x D x H)

1,800 x 1,950 x 2,400 mm

Machine weight

3,000 kg



Grinding capacity

Max. grinding diameter (OD)

13.8"

Max. external grinding length

5.9"

Max. internal grinding length

3.9"

Grinding spindle turret

Swivel range

+/- 135o

Turret bearing

Hydrostatic

Max. number of spindles

3

Wheel type

Conventional / CBN / Diamond

Max. wheel Ø

9.8"

Wheel surface speed

394 ft/sec

Max. ID spindle speed

60,000 rpm

Wheel spindle turret

Swivel range

+/- 135o

Turret bearing

Hydrostatic

Workhead speed

1 - 1,000 rpm (2,000 option)

Linear axes travel (infeed)

7.9"

Linear axes bearing

Hydrostatic

Dimensions

Machine dimensions (W x D x H)

6' x 6.4' x 8'

Machine weight

6,614 lb