Wear and tear of moving parts is an inevitable part of the machine lifecycle. Over time, this wear leads to reduced machine efficiency and suboptimal performance. Our mechanical rebuild service restores your machine to its original OEM specifications -for optimized productivity and best quality results.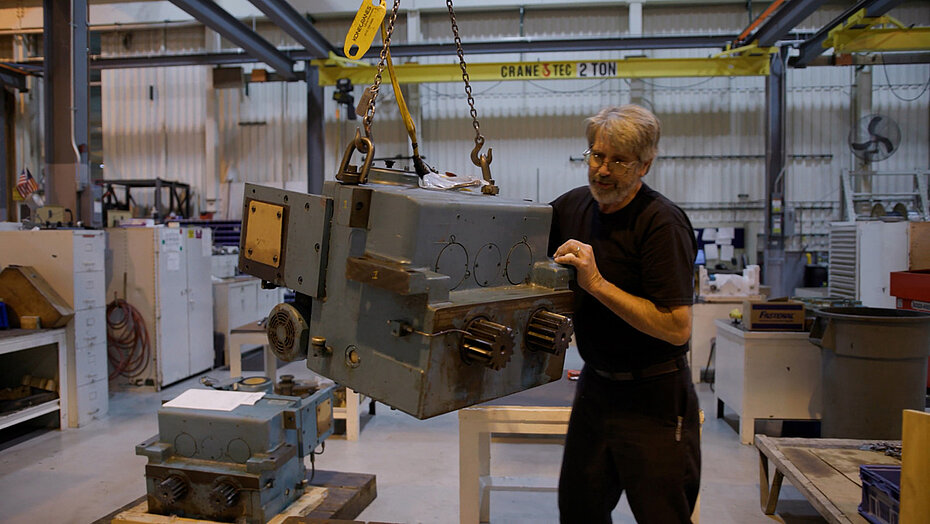 Overhaul your machine with a mechanical rebuild
Over the years you may notice that your metal removal rates are becoming less competitive. You may experience longer cycle times and more downtime, or see a reduction in part quality. A lot of this can be attributed to machine wear -and it's a problem you can't afford.
The mechanical rebuild service is a complete machine overhaul that restores your machine to its original mechanical, geometrical and positioning specifications. It's like having a new machine again - one that is designed for optimal performance and competitive results. The service will also significantly extend the lifetime of your equipment.
Our mechanical rebuild service produces instant results, including:
17% improvement in productivity
30% reduction in part program cycle time
Downtime reduced to just 1%.
We use our OEM expertise to inspect, evaluate and completely refurbish your machine with new genuine parts. We also provide all the training and documentation you need to ensure your machine continues to meet its full potential.
Our mechanical rebuild program includes the following services, while retaining the existing CNC/PLC control and electrics:
Rebuild mechanical components
Replace existing bearings and seals
Grind and requalify bed ways
Recondition ball screws
Refurbish hydraulic and lubrication systems.
Depending on your requirements, we can undertake the rebuild at your facility or we can transport your machine to one of our well-equipped workshops.