Increase productivity and maximize profitability with GrindXeleratorTM, our advanced cycle-time optimization services. We use a combination of process expertise and AI-driven technology to help you reduce cycle time and lower the cost per part.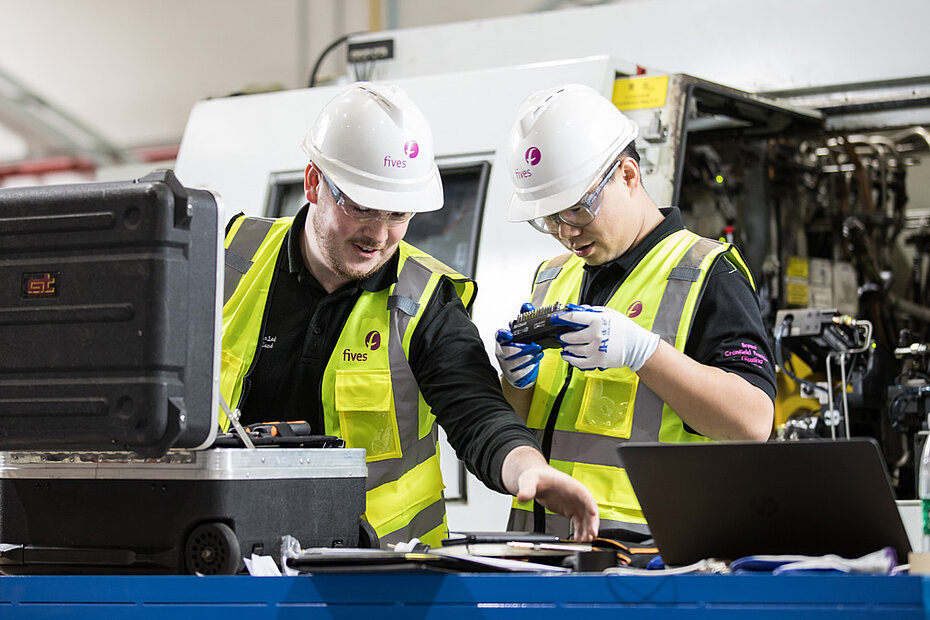 Ready to reduce cycle times?
We work with customers to find opportunities to increase productivity and profitability through process optimization.
GrindXeleratorTM begins with a baseline audit, to identify performance gaps and look for opportunities for improvement. We use this data in combination with a unique AI-based system to evaluate an increase in work speed based on the machine and component profile. GrindXelerator's patented AI algorithm quickly and repeatedly recalculates the profile and parameters, learning from each iteration to find the best solution to fit your needs. This ensures you are always operating at optimal capacity, even with complex applications. In addition, you can use this data proactively by implementing a preventive maintenance plan. This allows you to prevent future production interruptions and breakdowns, limiting the need for major repairs. Preventive maintenance improves productivity, increases reliability, and ensures uptime of your grinding equipment.
Thermal impact plays a major role in high precision grinding performance. By optimizing the grind parameters, GrindXeleratorTM not only improves productivity but also reduces thermal damage to your grinding machine.
Our advanced AI technology enables us to optimize surface temperature in ways that were not previously possible. As a result, you can improve both grind quality and machine performance – even on complex applications.
Surface temperature without GrindXeleratorTM
Surface temperature with GrindXeleratorTM
Benefits of GrindXelerator™ process cycle-time optimization service
Reduce cycle times
Optimize thermal impact
Potential to improve tooling life
Increase machine availability
Flexible
Enhance production
Also available for non-Landis grinding machines