Our exceptional track record in GAP technologies
Fives is a leading supplier of innovative solutions for aluminium production, including high-capacity and high-performance Green Anode Plants (GAPs). We have more than 50 years of expertise, one of the world's largest installed bases and are the only supplier of single-line GAPs that consistently produce more than 60 tph.
A turnkey solution for optimal anode quality and emission control
Fives' GAPs offer maximal performance, quality, energy efficiency and sustainability for our clients in the aluminium industry. We evaluate our clients' specific needs and propose tailor-made solutions according to their requirements.
Our solutions are based on Fives' state-of-the-art technologies, which:
Produce high quality anodes while complying with stringent health, safety and environmental standards
Improve the efficiency of installed bases, to boost aluminium production through additional pots or increased pot amperage
Fives' eco-designed GAPs incorporate next-generation solutions for sustainability, energy efficiency and maximized output. These include:
Eolios: a system that limits emissions through the combination of a conventional coke dry scrubber and a regenerative thermal oxidizer.
FCB Horomill®: a Fives energy-efficient in-bed compressive grinding mill that enhances a plant's production capacity and optimizes maintenance.
Amelios: an advanced control package to monitor and optimize plants processes and equipment.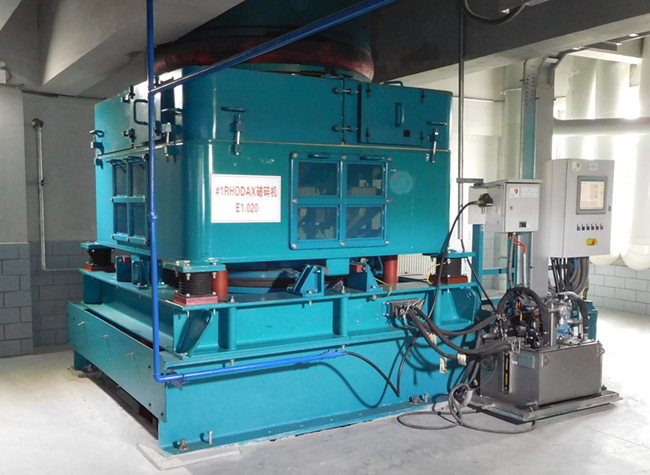 Dry material preparation with Rhodax®4D crusher
Fives' Rhodax®4D crusher optimizes the anode production process, using up to 40% less equipment than conventional processes. This innovative solution generates required grain size distribution and delivers an exceptionally stable recipe.
The process is fully automated and flexible, operating continuously according to downstream anode paste production requirements. To maintain the best quality and stability of the anodes, all parameters are controlled in real time via Fives' advanced control system. Our Rhodax® technology is known to deliver anodes with a high thermal shock resistance, due to a high grain/sand ratio.
Get more about the principle of Rhodax® - [Aluminium] Rhodax® 4D - YouTube
Our unmatched expertise in anode paste preparation
Fives offers unique expertise in paste quality optimization processes and technologies.
We master all process steps, from material dosing and preheating to all types of paste mixing and cooling technologies.
We are also the leader in continuous mixing with Intensive Mixing Cascades (IMC).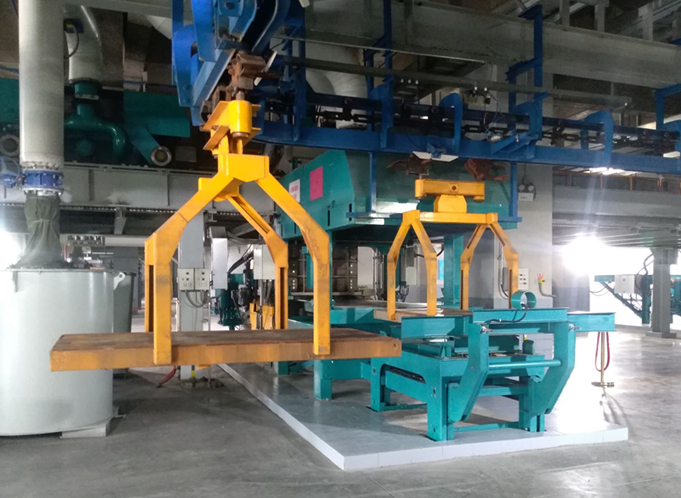 Xelios 4.0: enhanced anode paste quality
Fives first introduced the Xelios vibrocompactor in 2006. This pioneering solution featured vacuum and counter pressure to produce optimum-quality anodes, and has since been continuously updated to meet our clients' needs.
Designed to enhance paste quality even further, the Xelios 4.0 provides:
Greater operational stability and flexibility
Higher-density and defect-free anodes
Drastically reduced pitch fume emissions
KEY FEATURES
Dynpac:

Fives' advanced control software to optimize the anode production cycle in real time
Smart Vibro : a connected equipment health monitoring system for advanced maintenance
An innovative pitch fume capture system embedded in the paste transfer hopper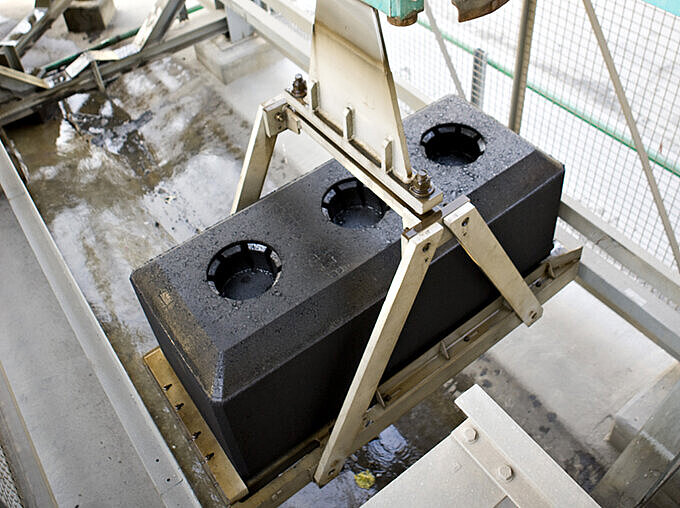 Our customizable solutions for anode cooling
Fives masters all cooling technologies, including water spraying or water pools as well as power & free or pan anode conveyors. Water consumption and cooling residence time are minimized through measurement campaigns and anode cooling simulators.
Our continuous improvements have enabled us to:
Eliminate the need for a cooling tower
Shorten the cooling time
Optimize water flow
Reduce OPEX and CAPEX with no loss of cooling efficiency