From single equipment to full shop turnkey
Fives has been providing rodding shops worldwide for over 40 years and has experience in the design and erection from individual equipment to complete turnkey installation. The design of the machines is stable over time and thus benefits from a rich feedback. The functions improve over time by integrating enhancements while maintaining industrial reliability.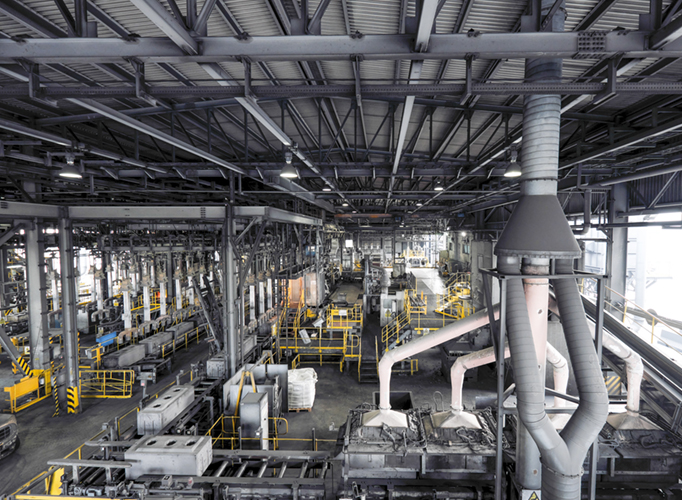 A customizable solution with broad functionality
The customer's needs are at the center of our concerns. Our designs therefore take into account the constraints of existing space, accessibility, maintenance and production need. The best solution will be proposed in order to get an optimized return on investment.
The rodding shop is also the collection point for different material flows and can therefore integrate adequate solutions for the transport of green anodes, cleaning and transport of baked anodes, and conveying of carbon and bath in connection with the others parts of the process.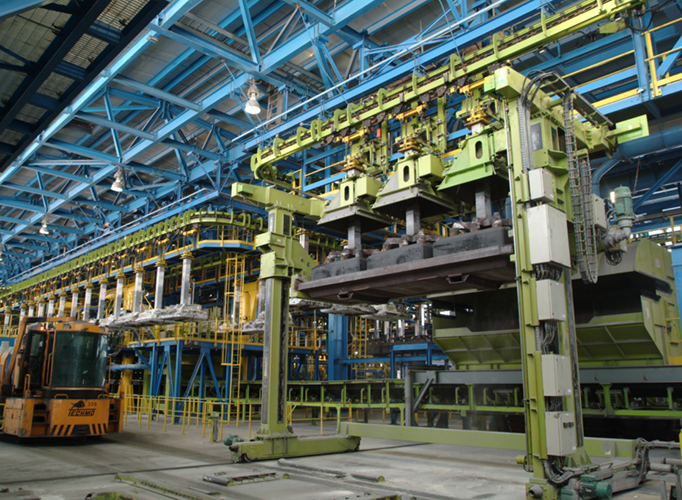 a proven process expertise
More than an equipment supplier, Fives is a reference in terms of dimensioning and control of the overall process.
The rodding shop is a succession of mini-processes (bath segregation and transport, carbon sizing, cast iron cleaning, rod control, casting...) that need to be coordinated. The expertise provided at each stage of the process and its integration into the overall environment makes it possible to achieve the required production capacity and quality targets.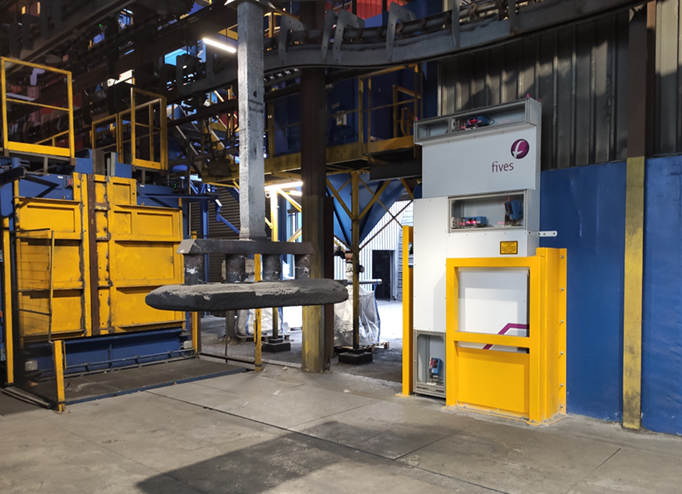 INTEGRATION WITH 4.0 technologies
The Fives' rodding shop incorporates the latest state-of-the-art technologies to provide valuable information and facilitate operation and maintenance through the Amelios Suite digital solution that features:
Process simulation to check production and resilience capacities
SOFIA for an automatic on-the-fly control of butts and stems
Recording, tracking and analysis of process parameters
MIREA for an automatic control of the full anode production