A world leader in Dry Scrubbing Solutions
As a pioneer in the Dry Scrubbing in the aluminium industry, Fives is the leading supplier of emission reduction solutions reaching the best Hydrogen Fluoride (HF) emissions at stack as 0.04 Kg/T of aluminium.
The Fives' state-of-art GTCs treat more than 19,000 electrolysis pots worldwide equivalent to a production of approximately 12,000,000 tons of aluminium per year.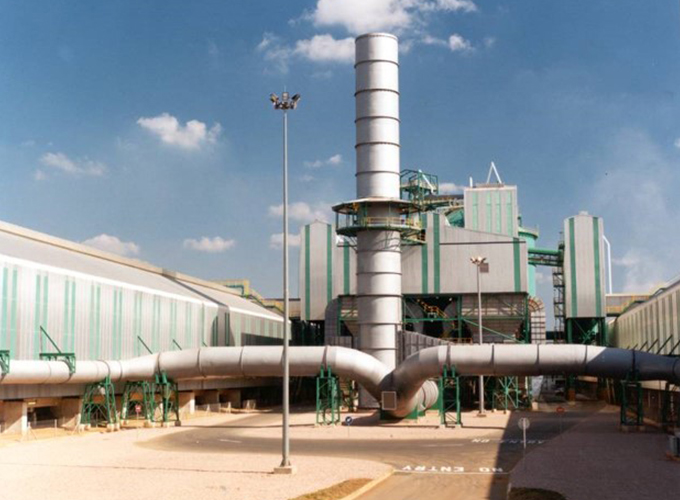 A customizable solution with broad functionality
Fives' GTCs have two particular process features:
To treat in a balanced manner pollutant emitted by electrolysis pots, via the adsorption process of fluorine and sulfur dioxide by alumina
To evenly recycle the fluorinated alumina into electrolysis pots to produce aluminium
Our GTCs offer an optimum balance between ergonomic design, cost efficiency and high scrubbing performances in an eco-design manner, featuring:
The combination of high performance Ozeos filter module with Gas Cooling and patented fluorinated alumina Cascade Feed System, making the

new generation Solios GTC,

Up to 30% fluorine reduction emission at potroom roof with the Fives' gas over suction systems at pot outlet as Yprios, S-Yprios or Coanda,
Up to 95% efficiency SO2 removal with seawater scrubber located downstream GTC.
Where applicable, Fives' Gas Treatment Center (GTC) can be adapted to treat fumes from the anode baking furnace, thus replacing the Fume Treatment Center (FTC) and forming the F&GTC.
Ultimate filtration technologies
Fives has been designing and supplying three types of filter modules for more than 50 years. When gas volume increases, they can all be easily converted with extended surface bags.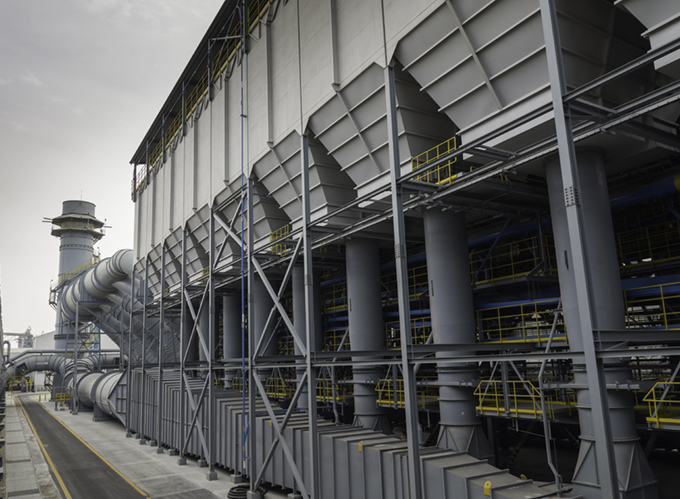 Ozeos

is the latest generation of filters where gas velocity at the reactor is low and the handling of enhanced alumina is optimised. The pressure drop is reduced, offering high durability and unequaled levels of HF and dust emissions.

TGT-RI

is the widespread reference among others. One of its main features is the integration of the reactor inside the module to obtain an optimal distribution of alumina and gas.

Vibrair

is very robust and adapted to the most stringent climate conditions. It is renowned for its very low maintenance requirements.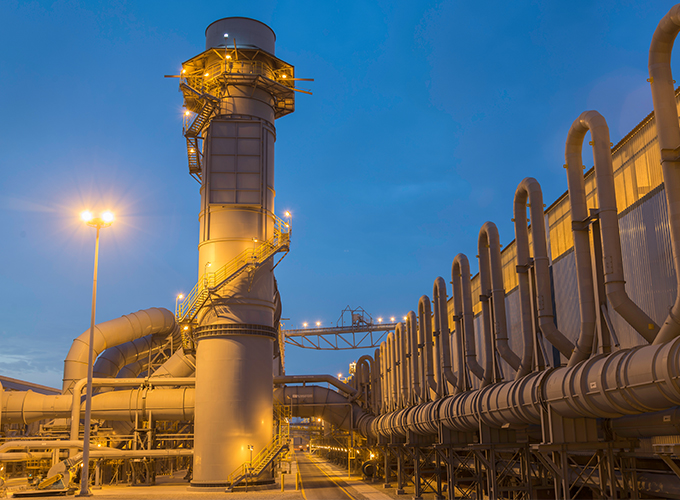 High efficient gas cooling
When temperature reach 170 to 200°C at pot outlets (depending on pots amperage and ambient temperature), gas must be cooled down to 140°C to secure the equipment and maintain a high HF adsorption efficiency by alumina.
According to the clients 'need and OPEX/CAPEX ratio, we propose one or a combination of cooling systems:
• Natural gas cooling with air dilution at GTC inlets
• Heat exchanger systems upstream GTC inlets
• Water injection in the straight length sections of ductwork
• Convection cooling with a set of Hairpins on duct network

Cascade Fluorinated Alumina Feeding for enhanced distribution
The fluorinated alumina patented Cascade Feed system in each reactor is designed for reducing HF emissions on summer and by reverting to conventional feed mode during winter.
It brings HF emission reduction from 30% to 40%.
The system can be easily adapted to existing GTC when upgrading.
It also contribute to adsorb the SO2 by the alumina and thus reduces size of SO2 removal equipment.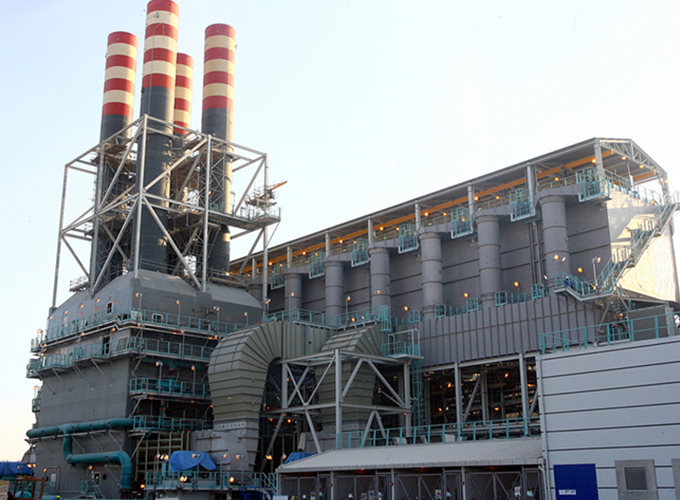 Pioneering Wet Scrubbing solutions for SO2 removal
In order to fulfill the stringent environmental regulations related to high capacity smelters, Fives proposes different treatment systems downstream GTCs for SO2 removal.
When possible, the eco-friendly solution of seawater brings up to 90-95% efficiency on SO2 removal with no solid waste thanks to the use of the natural alkalinity of seawater.
On other cases, we also propose alkali scrubbers based on soda ash or sodium hydroxide or Enhanced All Dry (EADTM) systems
Fives' solutions improve directly the working conditions for potroom operators and reduce fluorine roof emissions by up to 30%.
Depending on the smelter configuration and customers' requirements, Fives offers different technologies:
Yprios (or S-Yprios) technology

: Reduces fugitive HF emissions inside potrooms by increasing pot suction when hoods are open through:

Flap dampers at pot outlets connected to a dual duct network (normal & over suction) and booster fans (Yprios),
Dual position diaphragm orifices installed in the single duct network at pot outlets (S-Yprios).

Anode Inert Tray (AIT)

: Eliminates HF emissions from hot spent anodes. The system quickly isolates spent anode butts and is easy to operate, while maintaining low CAPEX and OPEX.