Safe and Reliable solutions which help operations to focus on production
Fives' Pot Equipment are developed for a large range of pot reduction technologies. They perfectly meet the specific requirements of the electrolysis environment to ensure smooth operation while controlling maintenance costs. Our systems are recognized worldwide as safe and reliable, made of years of innovation and lessons learned.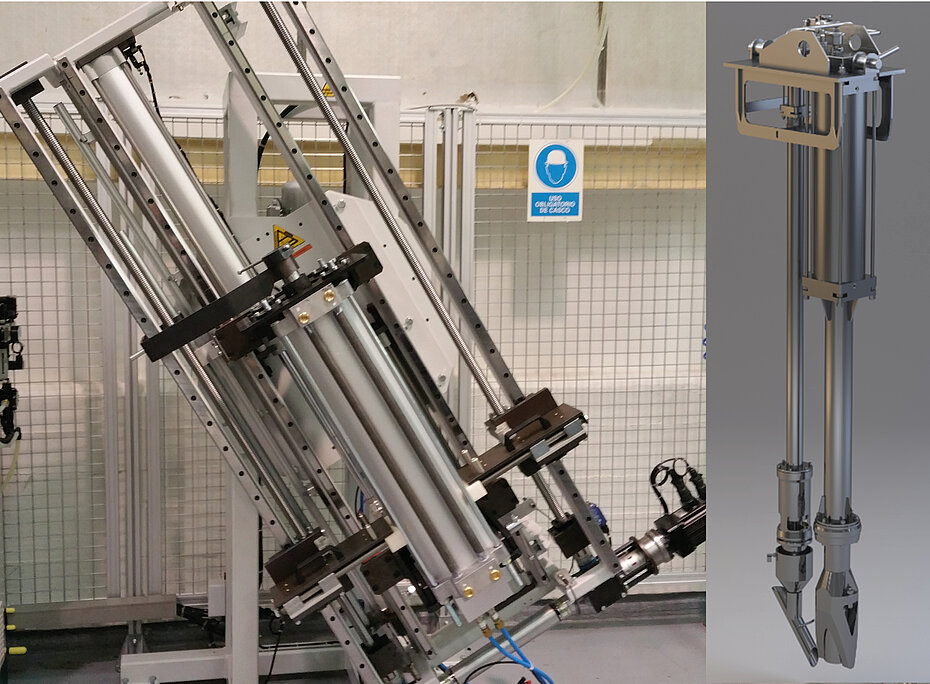 Crust breakers and Feeding device solutions
Fives' CAFD combines both strong experience on main functions like breaking the bath crust and giving the proper quantity of alumina to participate to the pot stability, and innovations to maximize energy and maintenance savings thanks to chisel contact and air saving features.
Supported by Fives' Services network, the latest crust breaker design, tested first in our laboratory and then on real pot conditions, brings strong improvement on insulation parts and associated maintenance operations.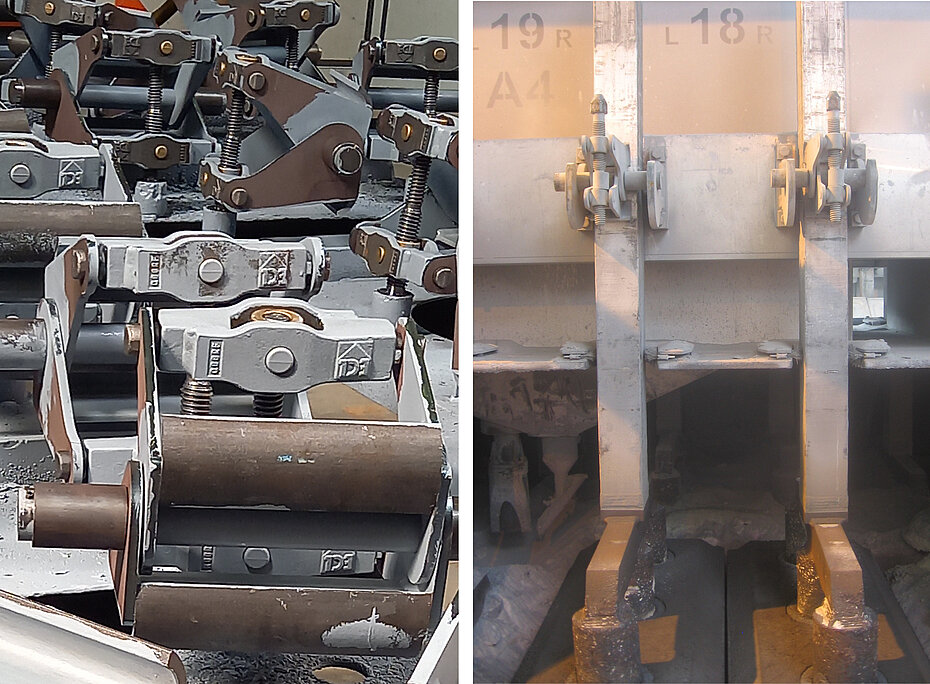 Anode Clamps to ensure pot high reliability
Ensuring the best electrical contact and avoiding anode slippage is key to run an electrolysis cell.
The ECL Anode Clamps is of an isostatic type giving a reduced pressure contact on the threads of the screw for higher reliability. It also allows further compensation to misalignment leading to reduced wear and increased service life.
Fives offers complete anode connection assemblies including clamps and J-Hooks. The Pot Tending Machine extracting devices can be adapted to suit our clamps.
The anode clamps are tested in Fives' laboratory using both endurance and functional tests in order to ensure maximum reliability and efficiency.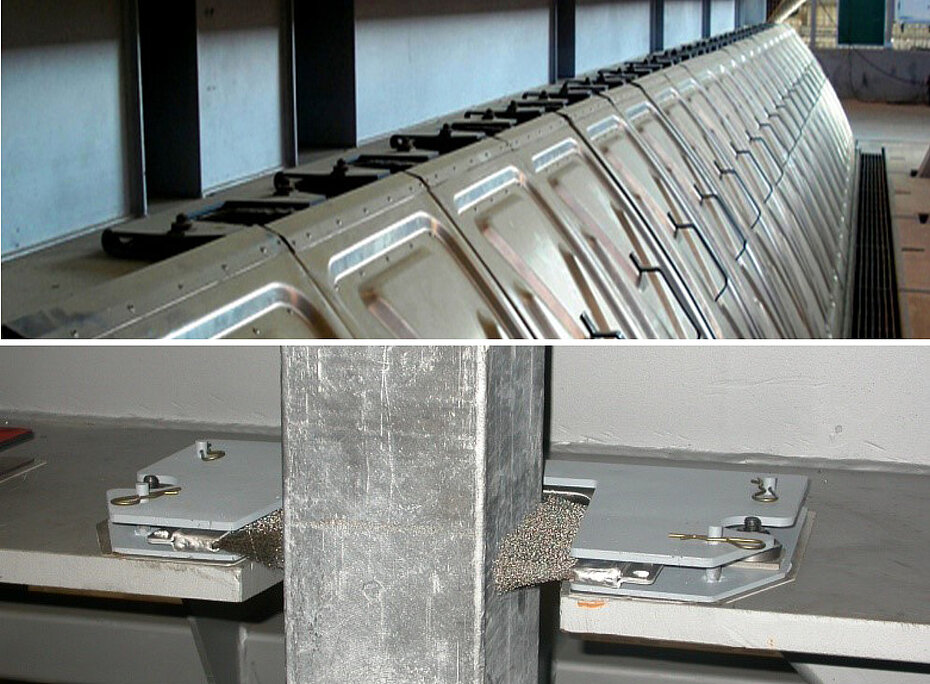 Sealing Jaws to Control gas emission on the pot
In addition to proper hoods and efficient Gas Treatment Centres, ECL Sealing jaws participates in the pot room environmental improvement by reducing gas and dust emission.
The Fives' design allow a smooth adjustment of the mobile brush around the anode assembly stem.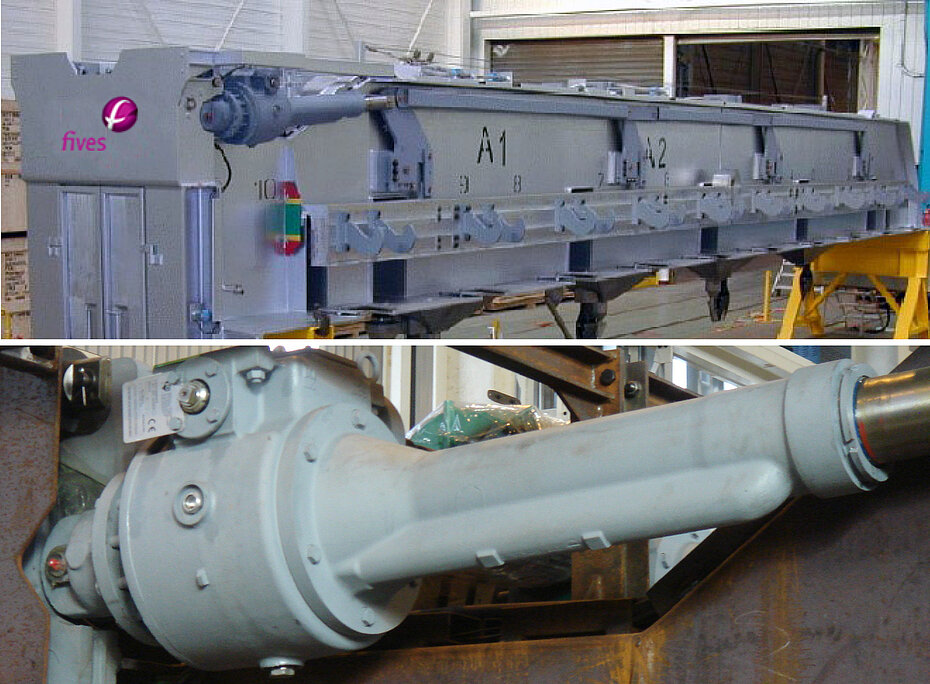 Anode Jacking Systems for high productivity
Fives offers complete ECL Anode Jacking Assembly including jacks, motors and transmission mechanism. Lifting speed, force and mechanical arrangement are designed according to smelter and technology requirements.
ECL Anode Jacking Systems are recognized worldwide as safe and reliable equipment. The accuracy of this device allows for production loss reduction in a continuous process and leads to high production efficiency.
Pot jacks are tested in Fives' workshop to ensure mechanical efficiency and functionalities. Endurance tests followed by detailed expertise confirm maximum lifespan of each item.