ENHANCE PRODUCTIVITY AND PROFITABILITY IN ALUMINIUM SMELTERS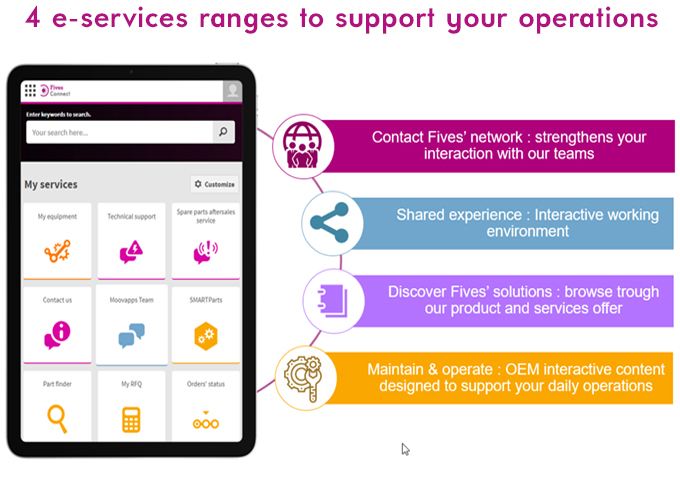 Fives Connect is an innovative online platform created by Fives to bring together a wide range of e-services in one place and offer continually updated advice and assistance. Under the Fives Connect umbrella, aluminium smelter operators can find spare parts online, get technical support from Fives experts, and centralize document management.
Fives Connect simplifies your daily operations with:
• Fast, easy support requests
• Intuitive, mobile access to technical documentation
• A personalized, interactive spare parts e-catalog available throughout the equipment lifecycle
Discover the functionalities of Fives Connect in
3 minutes:

An issue, contact Fives' experts
Create and track your requests
Order your spare parts
Access your up-to-date Technical documentation

---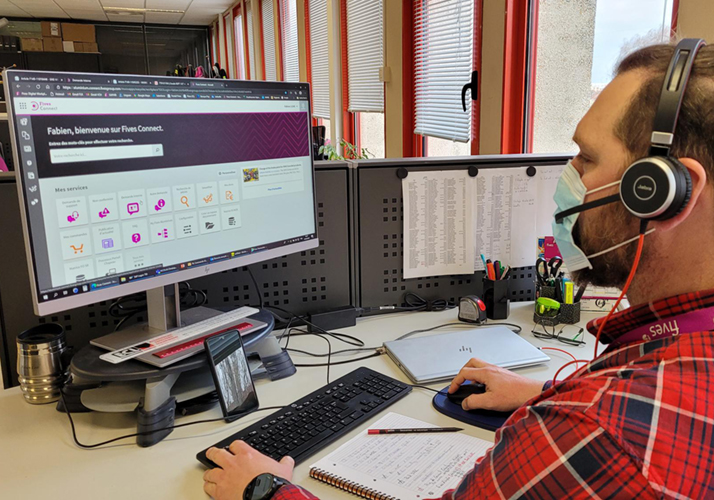 Fives Connect places expertise and operational excellence at your fingertips, making service delivery even easier.
Fives Connect enables clients to manage their warranty, make incident declarations, receive technical clarifications and contact the helpdesk. All service tickets - created, ongoing or closed - can be reviewed within the ticketing apps or directly from the related equipment page.
This new ticketing system helps speed up response times by automatically forwarding requests to the correct contact. And all prior technical assistance remains available for immediate resolution.
Be part of private working groups opened by Fives' experts allowing you to chat on topics of your choice. Exchange and share your experience in a dedicated interactive place gathering people from several smelters, around topics such as safety, innovation…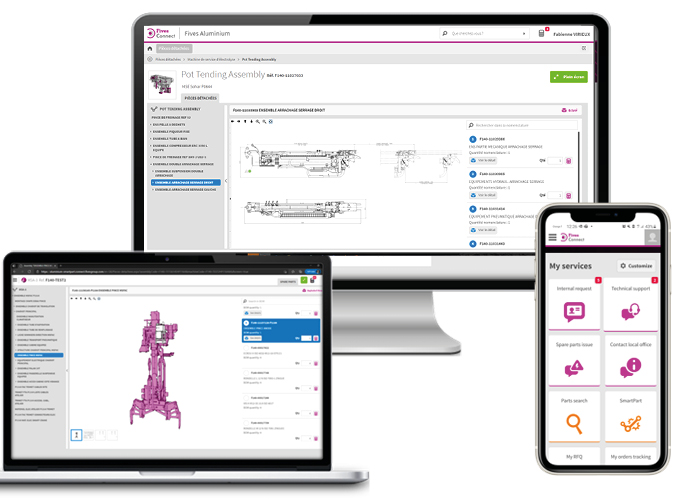 Readily available technical documentation
Fives Connect includes a secure data hosting service that stores technical documentation for an entire aluminium plant.
The platform offers 24/7 mobile access to all technical documentation. It helps our clients optimize their documentation policy thanks to an organized system for viewing original written records and documents related to modernization or other projects.
The service includes:
Access to plant-related information and documents such as manuals and data sheets
Centrally organized and ready-for-use data
Fives Connect also helps clients discover Fives' new solutions for the aluminium industry. It offers descriptions of upgrades to existing equipment and details about our ground-breaking technologies as they are released.
SMARTPart, a comprehensive online catalog of spare parts
Browse through your own equipment bill of material to find the right component.
Add components to your cart to request for a quotation or simply access to the relevant documents sorted per item. The e-catalog includes original drawings, interactive exploded views and all related technical documentation that are often necessary for repair and maintenance.
Other features include:
Easy browsing and quote requests
Weekly spare parts tracking
When offered as part of our management of evolutions service, the catalog is automatically kept up to date