Optimize and sustain your lifting equipment through dedicated services
Fives offers a comprehensive suite of services to ensure total availability and operation of customers' lifting and handling machines, while extending their lifetime. We have over 20 years of experience in crane supply, engineering and installation. As your global industry partner, Fives focuses on maximizing your return on investment.
Our field technicians are based in service centers located close to each of our clients. A Fives specialist is always on hand to ensure the continuous operation and increased productivity for your cranes.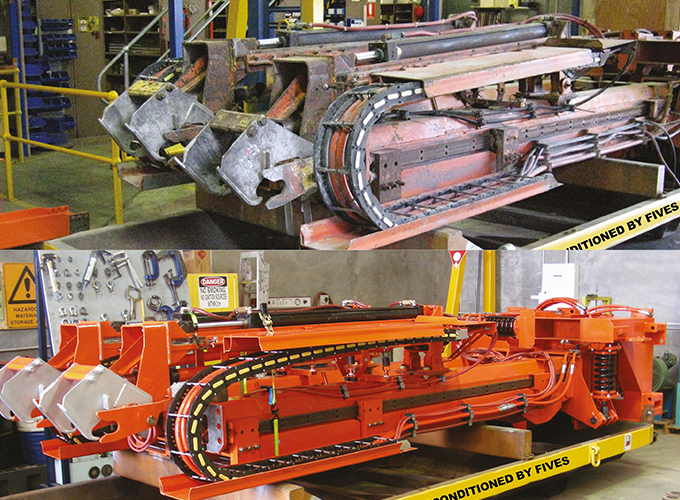 Rebuild & repair your equipment
Fives' worldwide network of local service teams is committed to helping you maintain and improve your plant's performance.
Our rebuild & repair service includes sending cranes or attachments to our local workshop for disassembly, cleaning, replacement of used parts and piece-by-piece reassembly.
We provide spare parts for a range of models and brands, and focus on quick interventions. Avoid the risk of costly shut-downs with our 24/7 emergency service. Our spare parts are in line with the latest technological developments and comply with original equipment manufacturer (OEM) specifications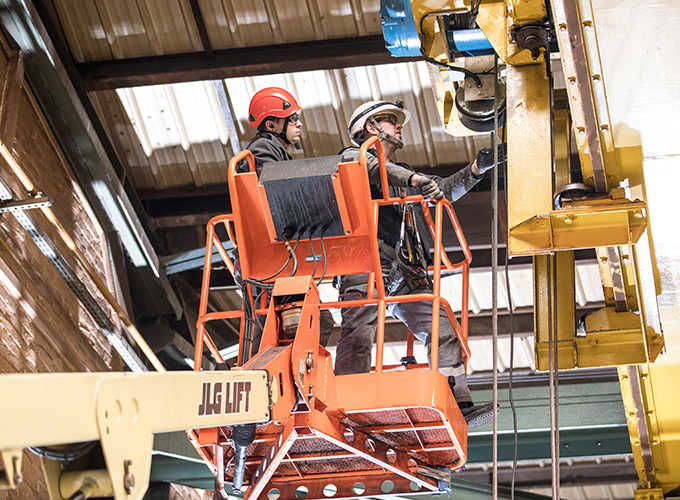 Maintenance, monitoring and inspection services to safeguard your assets
Fives' specialist engineers and technicians provide inspection, technical assistance and preventive maintenance.
Our experts can extend the service life of equipment and prevent operational or mechanical failure. They can also increase an installation's reliability, performance and safety. Our certified inspection teams verify that equipment is running safely and efficiently, in compliance with the latest safety standards. With regular inspection, operators are able to maintain safe operations for their employees and prevent mechanical and operational failure.
Our services includes:
Process evolution
Speed and agility improvement
Quality, reliability and safety upgrades
Maintenance and operating cost reduction
Complete electrical refit and automation
Failure analysis
Speed variator addition (flat breeding and movement)
Secure your industrial cranes and hoists according to the latest standards
Fives' local experts implement advanced safety innovations to help you meet the latest HSE standards. Our dedicated inspectors make safety recommendations based on detailed studies of specific machine parts and perform compliance audits.
Our modernization offer includes an Extension of Life (EOL) program, which follows a six-step study that combines data analysis and onsite inspections. The EOL program features assessment of electrical, mechanical and structural assets in order to ensure the safety and efficiency. It also ensures compliance with standards such as ISO 12482-1, FEM 1.001, AS 2550.1, AS 3000-2000, ISO 4301 and many others.
In Canada
15,000
equipment inspected a year
In Canada
40
Road technicians