Comprehensive maintenance for reliability and production cost reduction
Maintenance is one of Fives' core strengths, thanks to more than 200 years of experience manufacturing and installing industrial assets across 18 industries. Our experts work closely with clients to improve lifetime, availability and performance of their productive assets while lowering costs by reducing spare parts and consumables.
Fives is certified ISO 9001 and 1400, and is available worldwide to assist clients wherever they are.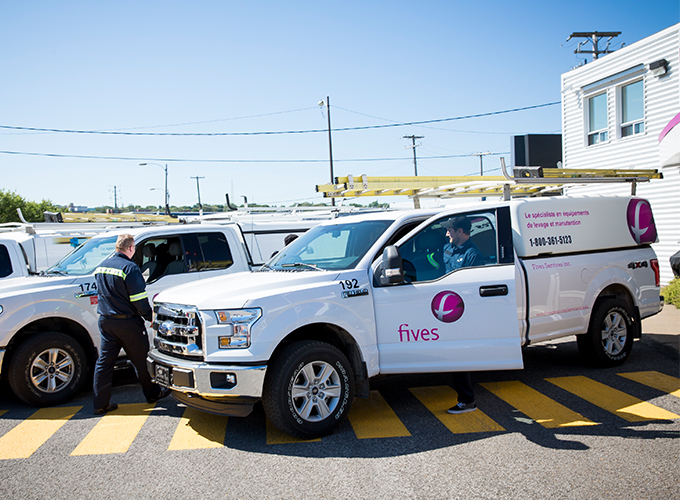 Expertise, experience and excellence drive performance
Fives has unparalleled knowledge when it comes to maintaining equipment.
Our greatest assets include the world-class expertise of a dedicated maintenance staff, well-defined maintenance methods and operational excellence, combined with an innovative and tailored approach to each project.
Our maintenance teams are optimally sized to ensure operational efficiency and effectiveness throughout industrial maintenance contracts. Our account managers will be providing consistent contact and support through every stage of the collaboration.
We are focused on delivering safety and quality to clients. Fives' expert maintenance guarantees machine performance and availability. You can also expect a significant reduction in your maintenance costs, coupled with improved productivity and revenue.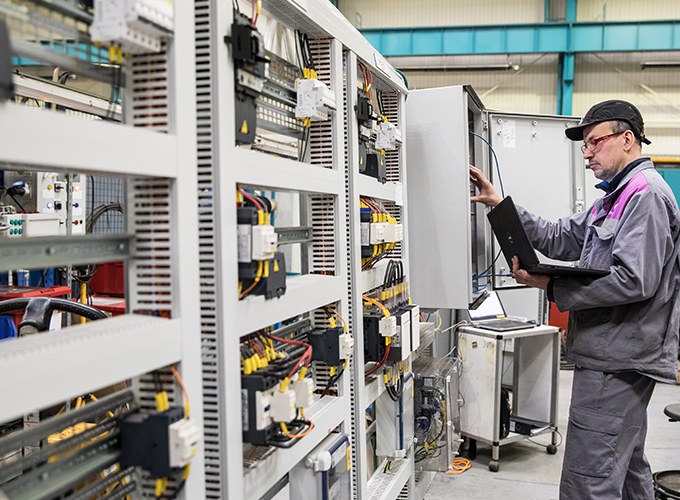 World class maintenance for every industry
Fives' specialized subsidiaries provide a range of standard, specialized and full maintenance services to add value to your equipment.
Our full-service contracts and performance obligations ensure clients the optimal cost/performance ratio over the equipment lifespan.
A wide range of options are available:
Standard maintenance

: Machine uptime improvement and malfunction prediction

Specialized maintenance:

Calibration of mechanical, electrical and pneumatic parts and control systems

Maintenance audits

: complete analysis of your maintenance management with our proprietary auditing tool and elaboration of an improvement action plan

Planned repairs:

Tool reconstruction to large component overhaul services

Remote technical assistance

: Skilled engineering to solve electromechanical malfunctions remotely

Emergency call-out

: Timely onsite corrective repair to ensure continued operations within predetermined timeframes

Remote software assistance:

Resolution and upgrade using remote system diagnostics and controllers

Spare parts supply:

Lists of essential proprietary and OEM replacement parts

Stock management:

Yearly inventory planning, obsolescence identification and statistics

Full maintenance

: A dedicated Fives team performs preventive and corrective maintenance activities
Evolve your production facility to the cutting edge of industry
At Fives, we practice methods engineering and provide consistent operational excellence. Our experts find innovative solutions which will not only maintain your production quality, but can even improve it. Our engineers can help you find digital solutions to your maintenance problems, bringing your plant into the world of industry 4.0.
Fives suite of innovative solutions includes:
Plant productivity enhancement: Customized consulting from failure analysis to complete electrical refit
Safety compliance: Detailed audits to help you meet the latest industrial plant HSE requirements
Turnkey retrofit projects: Electromechanical improvements, software updates and engineering solutions for all system components available as specific, tailored solutions or global consulting subscriptions for continual upgrade.