Pot Tending Machines to boost productivity
Through its ECL product line, Fives designs innovative Pot Tending Machines (PTMs). Our engineers are dedicated to finding solutions to the aluminium industry's evolving challenges, such as maintaining high productivity while allowing for higher smelter amperage.
An ECL Pot Tending Machine - also known as a Multi-Purpose Pot Crane (MPPC), Cell Tending Assembly (CTA), or Anode Changing Machine (ACM) - is fully equipped to perform complex tasks. For example, our PTMs are suited to anode changing and covering, metal tapping and miscellaneous handlings.
A customizable solution with broad functionality
ECL Pot Tending Machines feature a modular structure that is fully adaptable to every safety, productivity and cost requirement. Compatible with all leading pot reduction technologies, the design can be easily upgraded throughout the PTM's lifecycle.
Components can be tested up to 1,000 gauss, guaranteeing over 97% reliability even in harsh potroom conditions with strong magnetic fields. The machine is now 20% lighter and smaller.
KEY FEATURES:
Unique patented tool disposal for optimized operator visibility
High productivity, with the best crane/pot ratio on the market
Fast and easy installation
Quick tool replacement
Optional functions:
Tapping regulation
Automatic sequences
Lifting cabin
Hood handling devices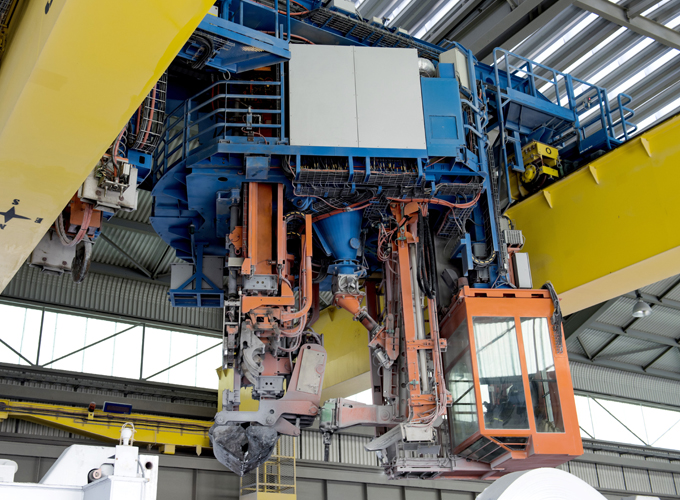 Ensuring operator safety while maximizing performance
Our PTMs feature Fives' patented CANDI® 4.0 insulation control system. This automated monitoring system guarantees operator safety by continuously controlling the electrical insulation level.
An automated default detection system located within the pot tending machine displays default and alarm warning levels, and ensures that any inconsistencies are quickly diagnosed and repaired.
Backed by the industry's largest installed base, Fives is uniquely positioned to enhance crane safety and performance over time. Our engineering teams are fully equipped to ensure that your equipment complies with the latest safety standards.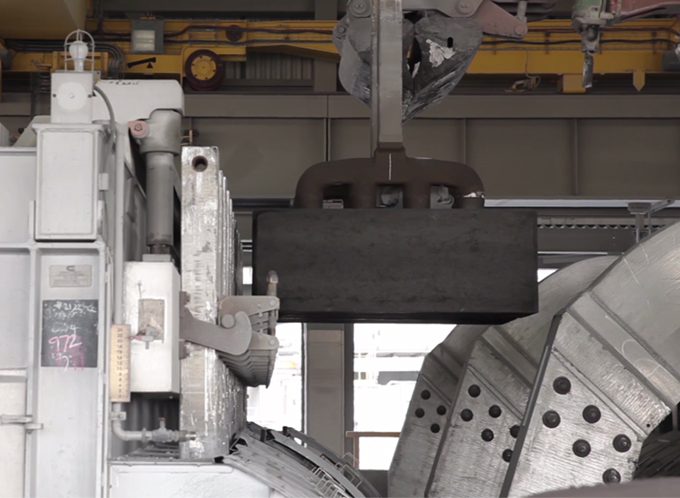 Comprehensive services to optimize your PTM
In Fives' 70 years of experience, we have installed more than 1,300 ECL Pot Tending Machines worldwide.
Our experienced teams offer services and consulting to help our clients:
Our skilled technicians provide a full range of repair and overhauling services, from reconstructing PTM tools to providing accurate assessments of equipment health. These services are available within Fives repair centers or directly onsite worldwide.