Precision combustion products, systems, and solutions for the glass industry
Today's glass industry requires highly accurate combustion systems and precision-controlled thermal systems. Efficiency is at a premium, with many manufacturers using preheated air or oxygen for combustion. Fives supplies tailor-made solutions—including combustion, control and ancillary systems—to improve glass producers' hot and cold end operations. Our combustion technology enhances melting performance and forehearth temperature uniformity, and provides strong environmental performance.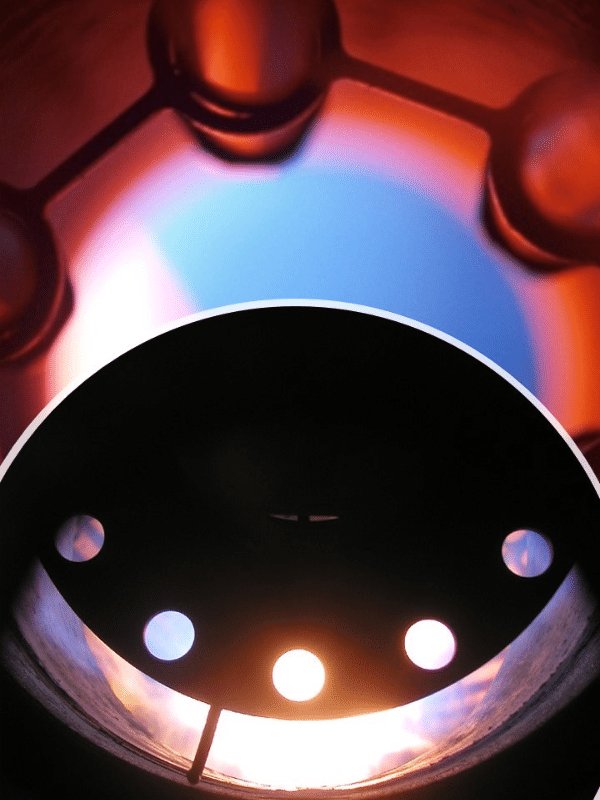 Advanced combustion engineering for today's glass producers
Fives offers products and solutions for the glass industry to optimize the entire production process.
Hot end melting: We provide a full range of premium float, batch and continuous melting furnaces:
North American Oxy-Fuel jet burners
North American preheated air low-NOx burners
Forehearth and working ends: Fives burners are found on forehearth and working ends where temperature uniformity is required:
Cold end tempering and annealing lehrs: When cooling and strengthening glass, we have different burners to support the specifics of your operation. Our solutions include: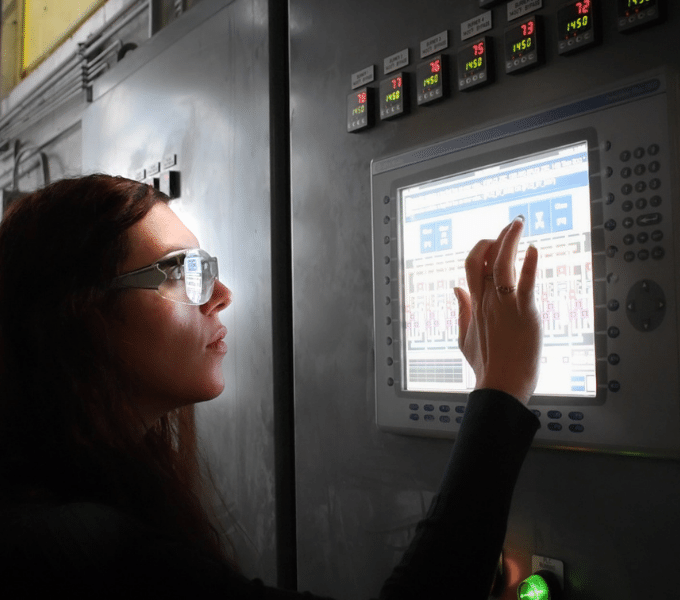 End-to-end combustion systems and services
Fives has the expertise to ensure your project is completed to the current codes, on time and on budget. The systems and services we provide in support of our burners include:
Combustion systems: oxy-fuel burners, multi-fuel burners, advanced forehearth heating systems, ambient and preheated air burners adapted to clients' unique requirements
Control systems: advanced combustion control systems designed for reliable combustion performance
Ancillary components:

North American 1008 adjustable port gas control valves
North American 1008C adjustable port oxygen control valves
North American 1004 adjustable port air control valves
North American 7218 gas ratio regulators
North American pre-piped assemblies for forehearths

Field service and sales support are available worldwide via our local offices and partners
Find the combustion solution that fits your needs
Browse and download our related product literature