NeoKoil® stainless steel processing lines for hot or cold annealing and pickling and bright annealing are capable of producing a full range of finished products, including N1, 2E, 2D, 2B and BA quality. With decades of experience and references around the globe – including the world's highest capacity lines and mills – we stand ready to support you with cutting-edge equipment and unrivalled mechanical and thermal expertise. See for yourself.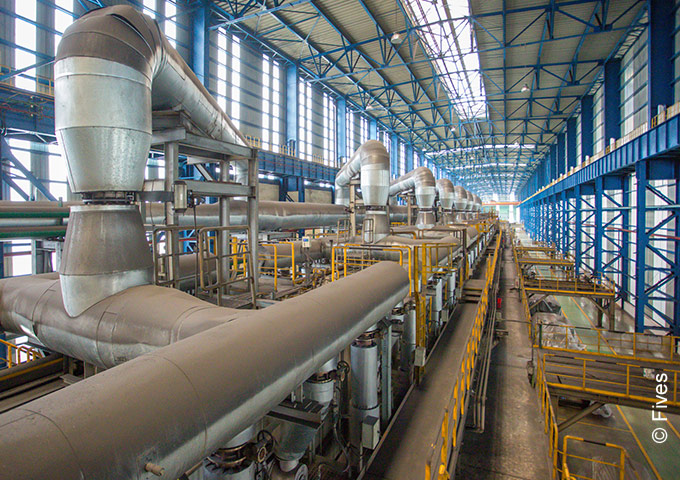 The hot annealing and pickling line (HAPL) is the first continuous process to heat treat and pickle the hot rolled coils to obtain so called white coils. Depending on the grades, in-line heat treatment can be applicable or not.
Entry and exit sections – Careful coil handling for minimal waste and optimum product quality
Direct Fired Furnace – Highly uniform strip heating thanks to the AdvanTek® combustion system
ScaleBreaker – Speeding up the pickling process by breaking the scale layer at the surface of the strip and improving its flatness
NeoPik® system – Pickling system with automatic acid monitoring and dosing for reliable and repeatable processing
OptiLine™ – Smart process management software, enabling more efficient operation and reduced downtime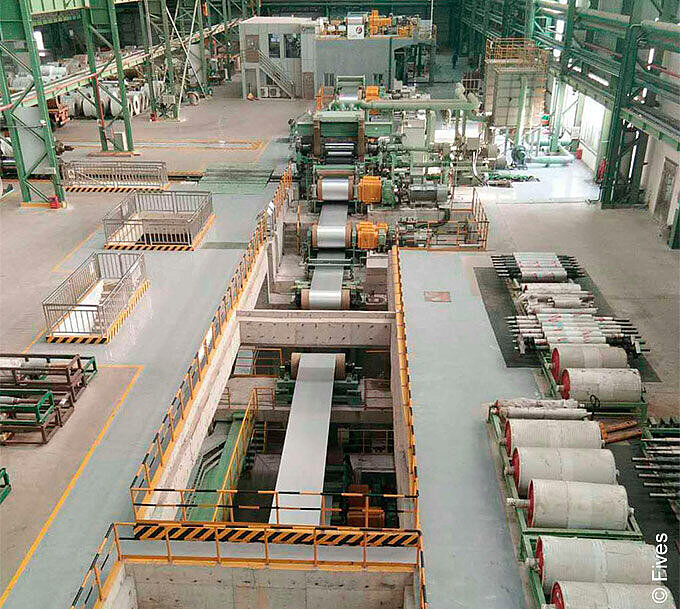 NeoKoil® cold annealing and pickling lines (CAPL) utilizing proprietary technologies for stainless steel applications that require a high level of precision and better surface quality:
DMS 20Hi cold rolling mills - Reducing strip thickness while guaranteeing strip surface quality
Entry and exit sections – Careful handling ensures minimal waste and optimal product quality
NeoKlean® system – Environmentally friendly and cost-effective degreasing
Stein Direct Fired Furnace – High quality and uniform heating with AdvanTek® burners
NeoPik™ system – Utilizing Scale-X™ for effective oxide removal
2Hi skin-pass mill – High-quality finish to reach the 2B standard
SCALE-X™ - our proprietary solution for oxide removal utilizes an aqueous salt solution to replace electrolytic sodium sulfate (ESS) in pickling. Scale-X™ is compatible with existing downstream pickling processes and allows enhanced flexibility for optimized process performance.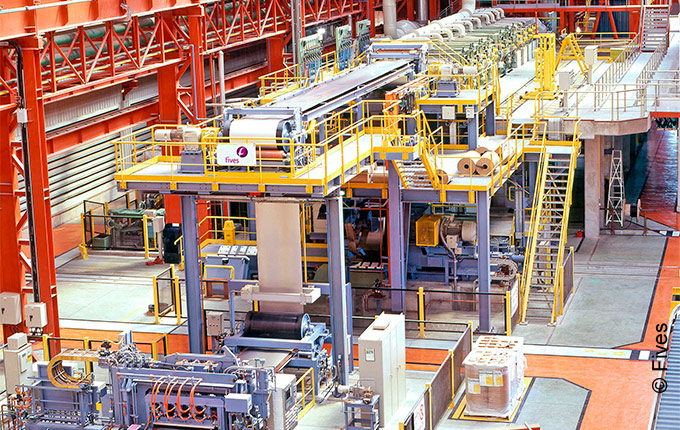 Our NeoKoil® bright annealing line (BAL) follows the cold rolling mill as an alternative to CAPL in order to achieve BA surface quality standard for high-end applications.
Alternatively, our NeoKoil® I-BAL, an induction bright annealing line, uses a high power transverse flux induction heating technology, CELES EcoTransFlux™, to replace a gas-heated furnace.
Advantages of NeoKoil® I-BAL include:
Increased production rates thanks to high energy density
Excellent energy efficiency
Reduced environmental impact
Compact design