What do aluminium and cement, steel and energy all have in common? They are all sectors where raw materials need to be turned into a product.
With its Process Technologies business lines, Fives supplies the equipment at the heart of transformation processes, designing complete production lines. The constant priority: supporting customers in reducing their environmental footprint by optimizing natural resource consumption and lowering sources of pollution at their installations.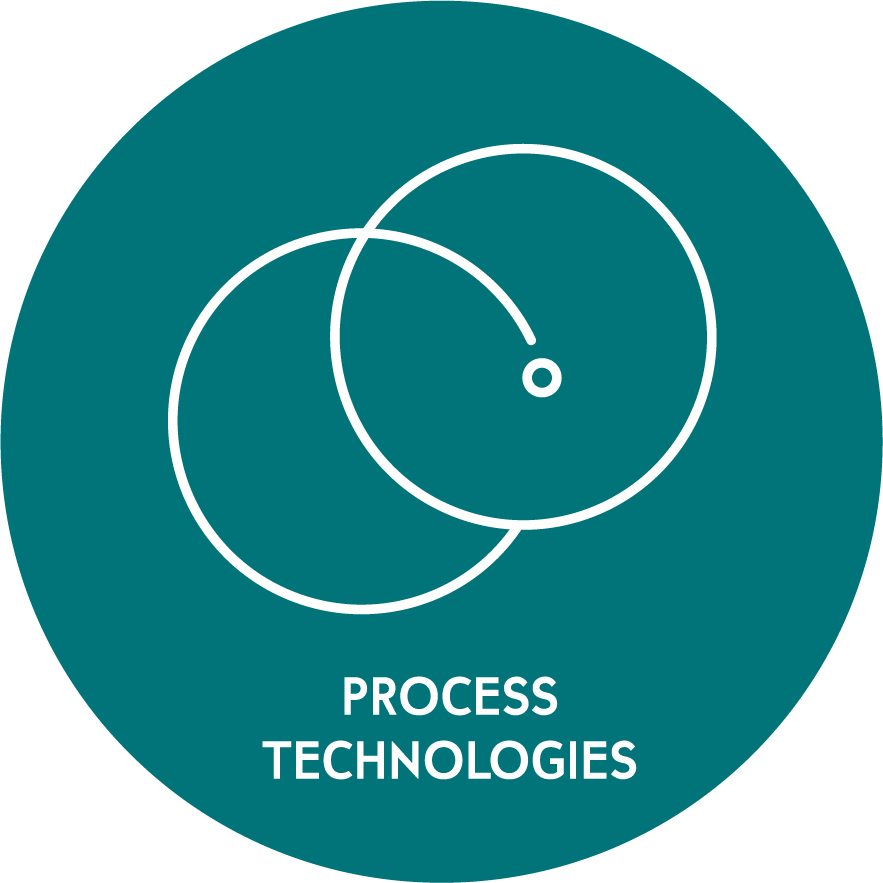 High performance and sustainable technologies
for process industries
At a glance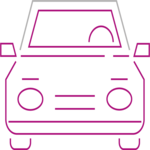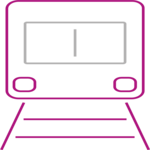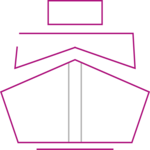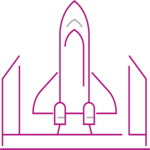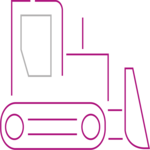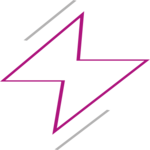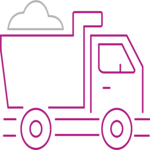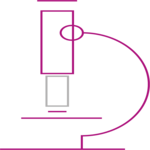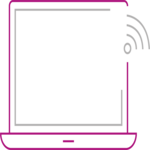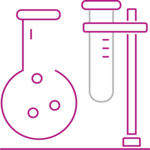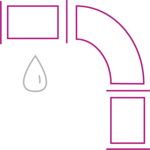 PROCESS TECHNOLOGIES

BUSINESS LINES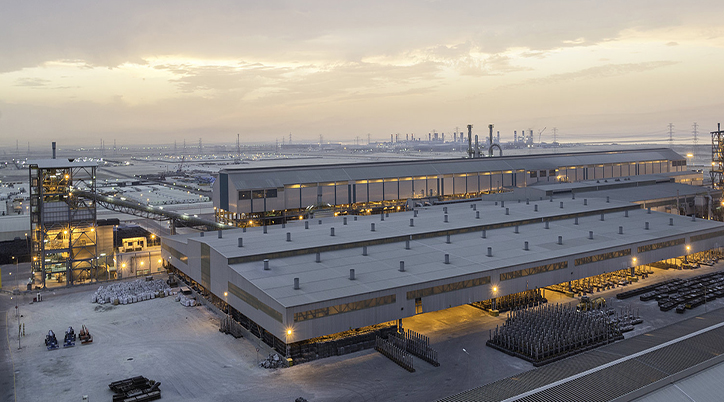 Aluminium
Fives specializes in designing and supplying process equipment and complete installations for primary aluminium production. The Group has adapted to changes in the market by developing a complementary offer of associated equipment and services to rise to the challenge of achieving increased smelter capacity equipped with high amperage pots. The Fives' flexible solutions respond to clients' growing needs and demands for performance, high-quality products, and reduced environmental impact and cost.
Product ranges: ECL, Solios, North American
Cement & Minerals
Fives specializes in the design, supply and installation of core process equipment, systems and complete cement plants. The Group's expertise covers crushing, grinding, pyro-process, gas treatment and process control technologies, as well as complete & turnkey project management and customer services to maximize the performance of installations, throughout the life cycle.
From project definition up to plant commissioning, Fives provides tailor-made solutions, to meet clients' targets and deliver projects in the best conditions. Fives technologies bring the highest level of efficiency in terms of energy consumption, reduced CO2 and gas emissions, to achieve the optimum end-product quality at the best total cost of ownership and meet plant overall performance.
Product ranges: FCB, Pillard, Solios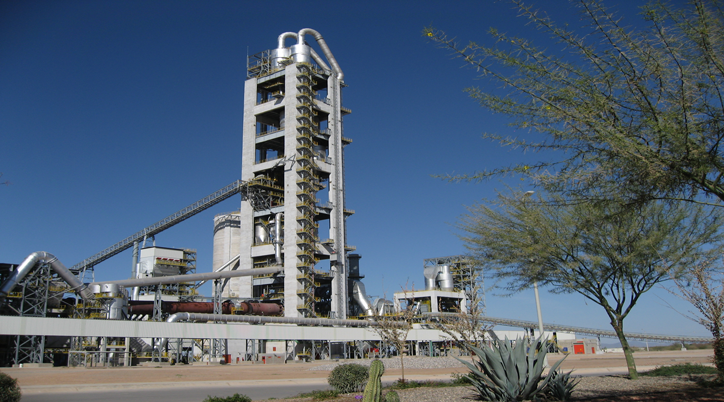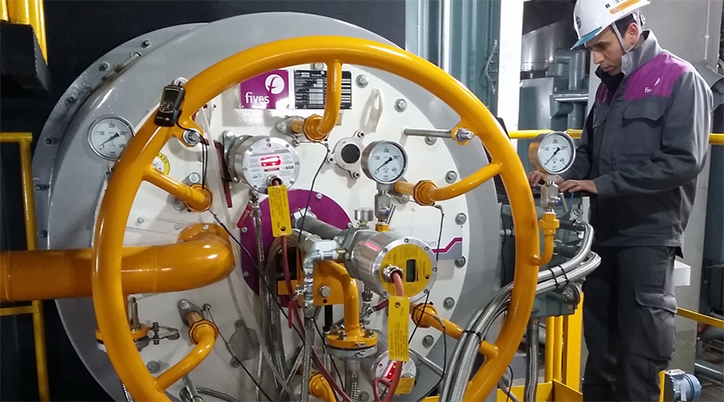 Energy | Combustion
From design, manufacture, and installation through to commissioning and customer technical support throughout equipment life cycle, Fives offers its clients high-performance combustion solutions in terms of productivity, energy-efficiency and emissions.
Fives' teams offer their expertise to supply tailor-made solutions for key markets and applications in sectors including cement & minerals (equipment for rotary kilns and drying applications), energy (equipment for boilers), metals (equipment for steel, aluminium, copper, forging, and heat treatment), oil and gas: petrochemical heaters, process equipment for refineries and oil and gas plants (flares, process burners).
Product ranges: ITAS, North American and Pillard
Energy | Cryogenics
The Cryogenics | Energy business line specializes in the design, manufacture, installation and maintenance of brazed heat exchangers, cold boxes, cores-in-drums and cryogenic pumps. These main products are developed for the gas production and processing industry.
Fives offers innovative solutions and equipment dedicated to applications such as air separation, distribution and processing of natural gas, liquefied natural gas, olefins and petrochemicals, helium and also filling systems.
As a technological leader in the cryogenics market, Fives, has developed a reputation for reliability among its clients, enhanced by its support and after-sales services, as well as its preventive maintenance and repairs offer.
Product ranges: Cryomec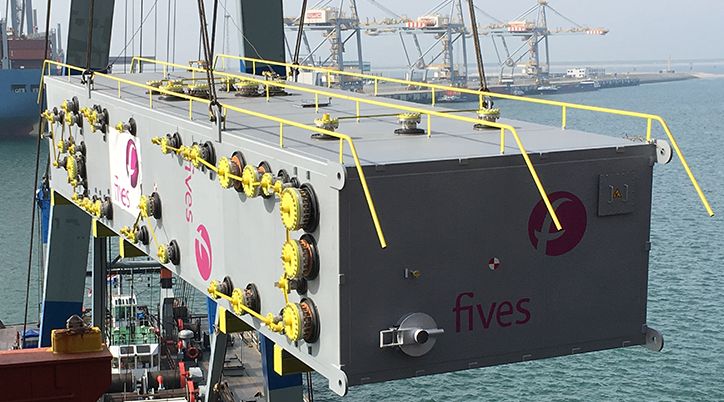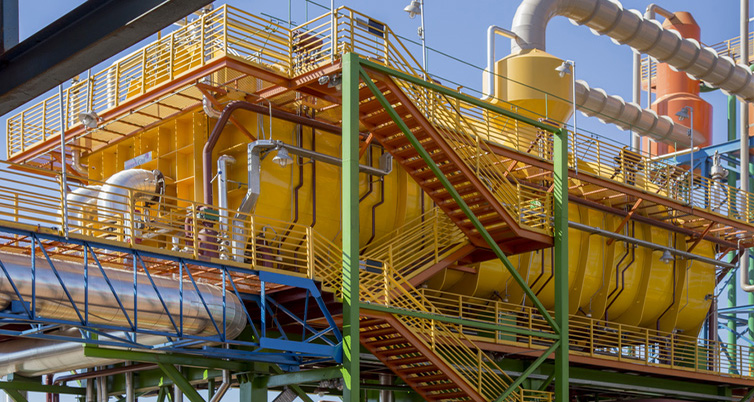 Energy | Sugar
With over 200 years of expertise in the sector, Fives is a key provider of sugar and bioenergy process lines and equipment, which are at the heart of its customers' performance.
The Group is widely recognized as an expert in processes and solutions aimed at maximizing the co-generation of electricity, sugar recovery, and the industrial efficiency of customers' plants with minimal environmental impact.
Fully automated, flexible and with optimized energy consumption, Fives equipment is designed to meet the challenges of sustainable development and respond to the needs of the plants of the future.
Product ranges: Cail, Fletcher
Glass
With more than 100 years of experience and over 1,890 references worldwide for a variety of applications in the glass sector, Fives is recognized for its expertise in melting and thermal conditioning technology for all types of glass, including: low energy melting, oxy-fuel, electric, and hybrid furnaces, electric boosting systems, glass conditioning systems (working ends and forehearths) and associated services.
The Group also provides hot-ends, annealing lehrs and standalone equipment, as well as pre-engineering contracts and revamp projects.
The technologies strive to achieve low energy consumption, emissions reduction, superior glass quality, and investment cost optimization.
Indeed, Fives is ideally positioned to support its glass clients in transitioning towards a "green glass" model by transforming their existing lines with renovation of hybrid, electric and combustion furnaces, thanks to its patented technologies.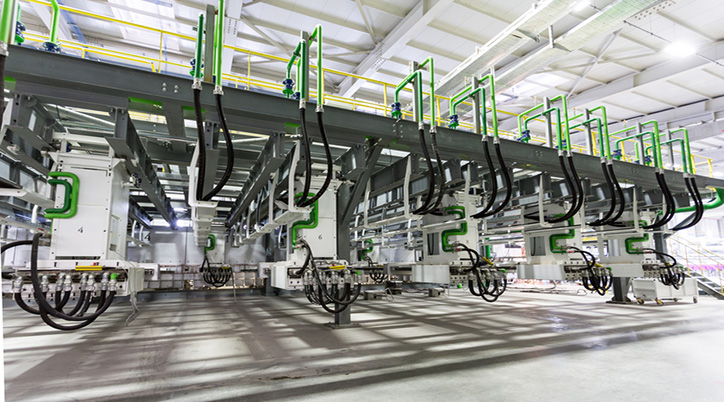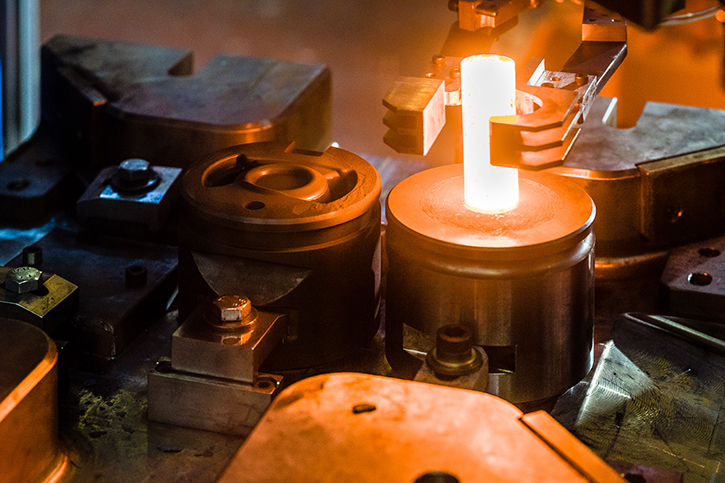 Induction
With more than 50 years' experience and over 6,000 references around the world, we are proud to offer the largest range of induction heating and industrial cooling equipment on the market.
Our environmentally responsible induction heating solutions are customized for a wide range of processes, such as bonding, forging, melting and thermal treatment.
The range of CELES products - power converters, induction heaters and cooling systems – are supported by digital solutions and provided with full operational support.
Our induction heating technologies give you the flexibility you need with the efficiency you deserve.
Steel
Since 1867, Fives has been a key player in the steel industry; today Fives designs cutting-edge technologies to respond to the market's new needs and applications. The Group offers expertise in processes, advanced technologies and digital solutions, including a fully automated control of strip processing lines, integrating predictive models and artificial intelligence algorithms so that steelmakers can deliver the highest levels of productivity with minimal environmental impact.
Process expertise, ground-breaking technologies and digital tools, supporting steel manufacturers ability to achieve the ultimate in performance excellence, including:
Ultra-low NOx reheating furnaces
Advanced cold rolling mills for stainless, silicon and carbon giga steels
Complete strip processing lines for carbon (including AHSS and UHSS), stainless and silicon steel
Unique transverse flux and longitudinal induction heating technologies
Digital tools: automatic strip processing line control, real-time quality management technology, and more
A full range of services, including: customer strategic development support, process optimization, upgrades, modernization, training and maintenance assistance.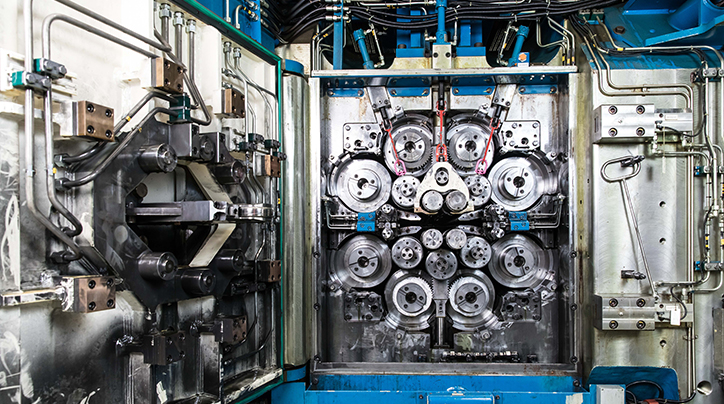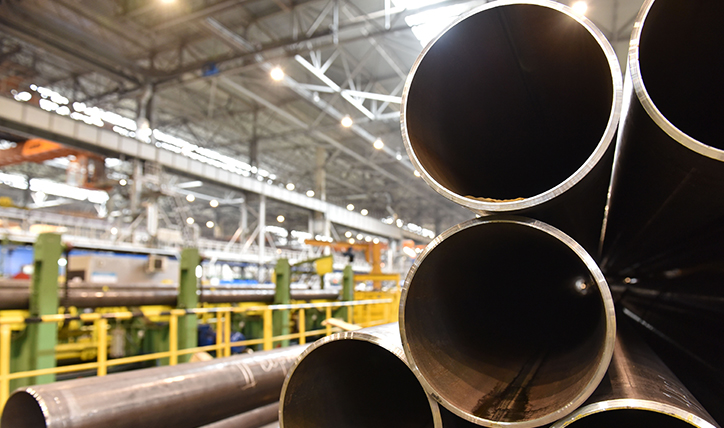 Tube and Pipe
With more than 120 years of experience at Fives, the Tube and Pipe business line includes engineering, manufacturing and the supply of custom engineered machines for processing seamless and welded tube and pipe products:
An extensive range of high-performance welded tube mill lines and related polishing equipment
Heavy-duty plain and upset pipe straighteners
Hydrostatic pipe testing machines, end facing equipment, drifters, leak testers, etc.
Modular packaging solutions: traditional fork-type and fully robotized equipment
Automation and control systems
Revamping, upgrades, equipment evaluation and productivity reviews
Modular conditioning systems: traditional or automated, automation and control systems
A complementary range of services: assessment, repairs, renovation, and productivity studies.
Over 2,300 Fives references equipement are used throughout the world.
Product ranges: Abbey, Bronx, OTO, Taylor-Wilson