Whether planned or unplanned, downtime should be kept to a minimum to ensure a quick return to productivity. We are committed to guaranteeing prompt delivery of high-quality spare parts and speedy repairs services, giving you the peace of mind of a schedule you can rely on.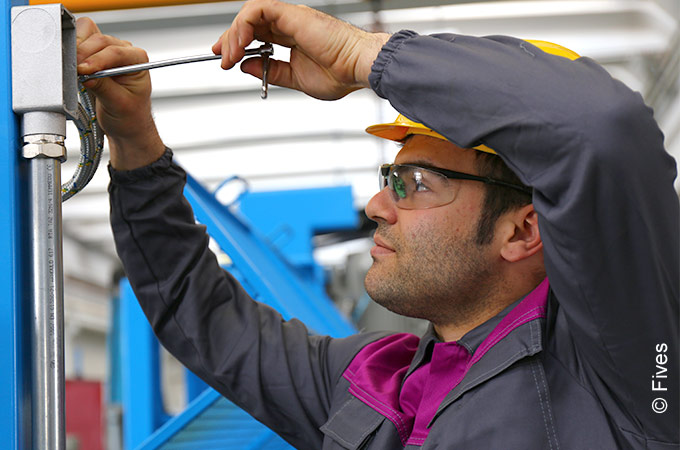 Supported by experts
We offer guaranteed availability and prompt delivery of spare parts, as well as Original Equipment Manufacturer quality for Fives' and other brands' equipment. Most fitted and up-to-date spare parts are in line with our latest technological developments, so repairs are more than just repairs – they're upgrades.
Our dedicated team of experienced engineers has the in-depth knowledge of your process and equipment to deliver the best possible solution for your needs:
Ensure reliability and performance with high quality spare parts
Secure equipment availability with shortest possible lead time
Reduce operational and maintenance costs
A COMPLETE SPARE PARTS SERVICE
Prompt service – Guaranteed availability and prompt delivery

OEM quality – OEM parts for Fives' and other brands' equipment

Know-how – Extensive experience and knowledge of the latest technological developments

Easy sales process – Predefined prices and conditions

Solutions – We'll provide alternative solutions and a migration plan in case of obsolescence issues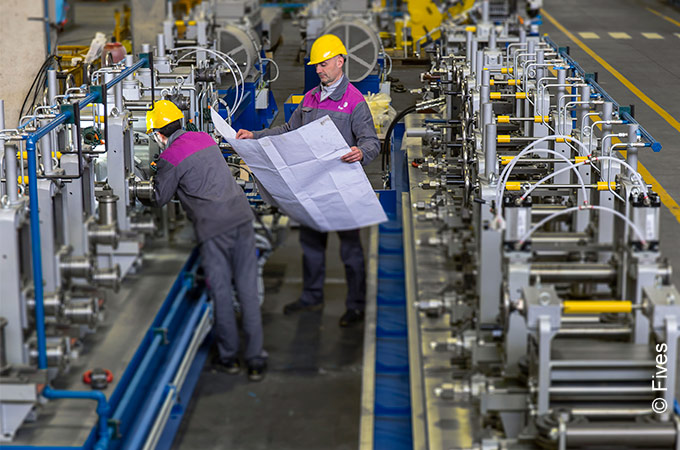 Repairs that feel like upgrades
We don't just offer spare parts. We're also on hand to assist with all your maintenance needs. Together we can reduce downtime, increase equipment lifetime, improve product quality and save energy.
Make the most of our expertise to support your predictive maintenance strategy by taking advantage of services such as:
Inspection and audits
Inventory of major parts
Workshop and on-site repairs
Equipment installation and start-up