You have to manage a wide-ranging diversity of products, coatings, qualities and yields. It's a challenging environment, but with the support of a strong technological partner you can make the most of all the opportunities. With a long history in the industry, Fives stands ready to assist you onsite or remotely with both process and market expertise.
Advanced steel grades require advanced process expertise
Process expertise & market insight
Market analysis and product/technology benchmarking
Steel grade development (automotive exposed, HSS, AHSS, UHSS, etc.)
Advanced coating development (GA, GL, AI, ZM, AlSi)
Technical support
Process & equipment audits from upstream to downstream
Support for production quality ramp-up and product development
Equipment, quality and process fine-tuning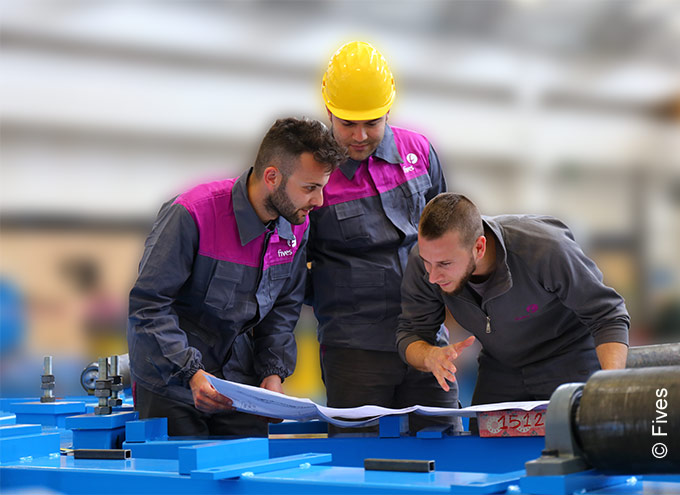 More experts on your team
Our global network of process experts is at the forefront of new developments in steel manufacturing.
We are here to help you answer questions such as:
What do­es it take to produce steel products with high strength and high formability?
How do we enter the market with HSS and Gen3 AHSS grades?
What new properties will be required for future applications?
Which types of coatings are best suited to the demands placed on steel products, now and in the future?
What cost savings could be made on the technological process? Which equipment is worth my investment?
maximize your potential
When it comes to grade development, process and quality improvements, we provide a wide range of process expertise to help you achieve operational excellence.
Aiming for the lowest cost of operation and the best route to market, we consult on:
Yield improvement
Process management and optimization
Delayed product differentiation
We partner with you on solutions from steelmaking to the finish line, including research and development, quality and process management, and the steelmaker-customer relationship.
Route to market
When it comes to defining and implementing a strategy, we work together to help refine your decision-making process and empower you to become a market leader.
Targeting the best route to market, we use the in-depth approach to your business:
Organisational structure
Technical competence
Available tools: equipment and software
We conduct thorough market research and audits to determine how you are currently performing. Then we report on ways to optimize the process to reach the targeted products and markets.