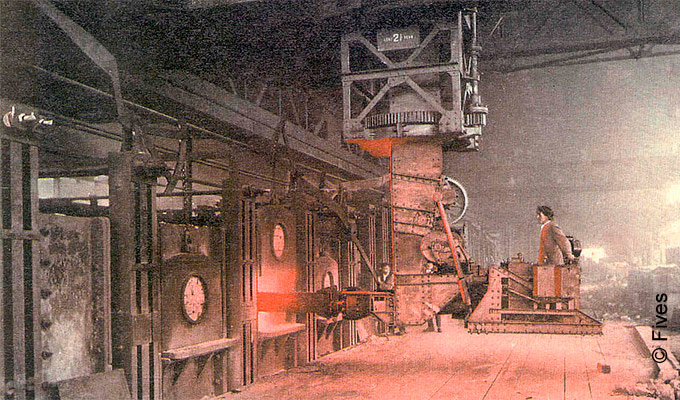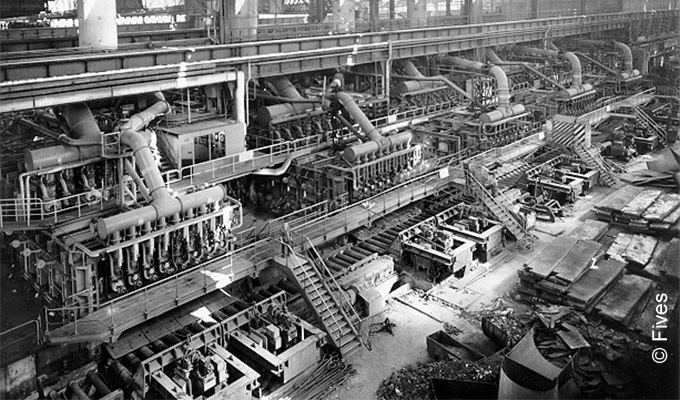 1867:

Fives in steel began

Fives' history is shaped by the acquisition of companies with long histories of their own. The origins of Fives' activity in the steel industry can be traced back to 1867, with the founding of Dujardin near Lille in France, initially specializing in steam engines, then diesel engines and compressors.

The story of how Fives' activity in the steel industry grew to offer the expertise available today includes many other players.
1872 - 1908

:

A golden age for engineering

1872: Fichet-Heurtey, originated in France, began constructing reheating furnaces for steel and heat treatment furnaces in 1889. The company was later renamed Heurtey Metallurgie.

1896: Taylor-Wilson Company Ltd. was formed and began developing finishing equipment for the steel industry.

1901: Etna Machine Company was founded and began manufacturing a unique brush-drilling machine, rotary swagers, tube forming and welding machines, as well as other similar machines for the tube makers.

1908: Charles Marie Stein & Cie was established to specialize in industrial heating and manufacturing of electrical and oil furnaces. It was later renamed Stein Surface.
1920

: First cage-type forming mill

Etna Machine Company engineered its first cage-type forming mill, and later on built its first combined forming and welding tube mill. By the end of World War II, the company was well established as a premier tube equipment supplier and had further expanded its product range.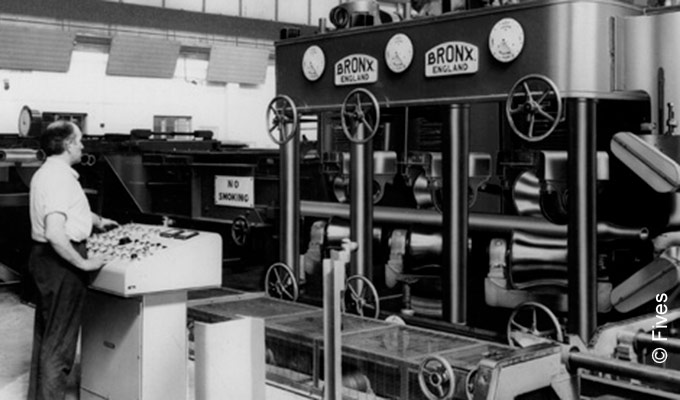 1940:

pioneer in straightening machines

Bronx Engineering was established in the heart of industrial England in 1940. It began its work developing general equipment for the European steel industry, later becoming a pioneer and innovator, manufacturing straightening products for the production of tube, pipe, bar and profiles.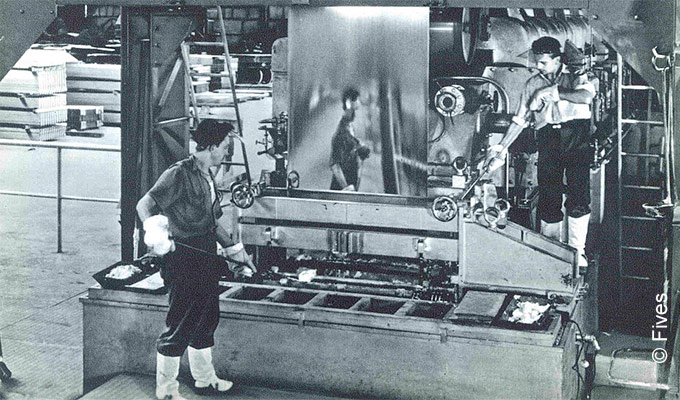 1972 - 2013:

Mergers and acquisitions

1972: Key mergers and acquisitions form an important part of our heritage, beginning with the merger in 1972 of Dujardin, Montbard and Somenor to create DMS, a mechanical equipment designer. DMS was acquired by Fives in 1984.

1980: Stein Surface merged with Heurtey Metallurgie and became Stein Heurtey, which was renamed Fives Stein in 2007. In the same year, OTO Mills began manufacturing complete units for the production of welded tubes.

1988: Bronx and Taylor-Wilson merged to form Bronx Taylor-Wilson, a global leader in steel and non-ferrous mill finishing equipment. Abbey International (formerly Etna Machine Company) joined the team in 2003 and the partnership was acquired by Fives in 2010, becoming Fives Bronx.

2013: Fives acquired OTO Mills and OTO Automation, tube mill specialists, which then became Fives OTO S.p.A. In the same year, Fives acquired metallurgical assistance specialist KEODS which became Fives KEODS.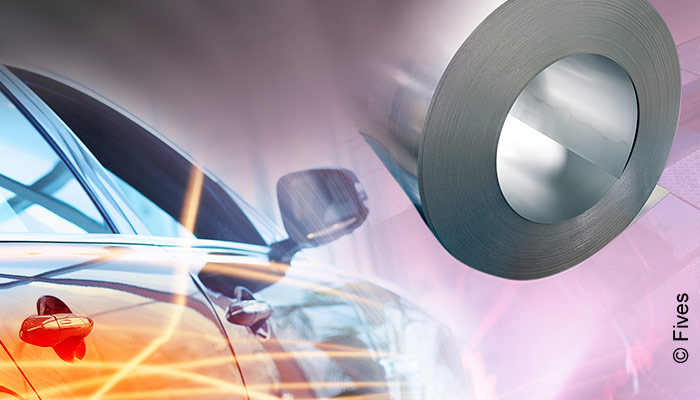 Pioneering technologies:

Dry & Wet FlashCooling

Transverse flux induction

Predictive modeling control

Intelligent quality management

World records:

Line capacity: >1 Mtpy

Yield strength: up to 2,000 MPa

Strip thickness: up to 18 mm

Strip rolling thickness: < 0.03 mm
Fastmarkets Global Awards for Steel Excellence in 2020:
Winner - Fives - Technology Provider of the Year
Winner - Fives & Marcegaglia - Information Technology Services Provider