Our client portal - Fives Connect - simplifies your daily operations by providing on-the-go access to key equipment details and documentation, and enhances the performance of your induction heating process.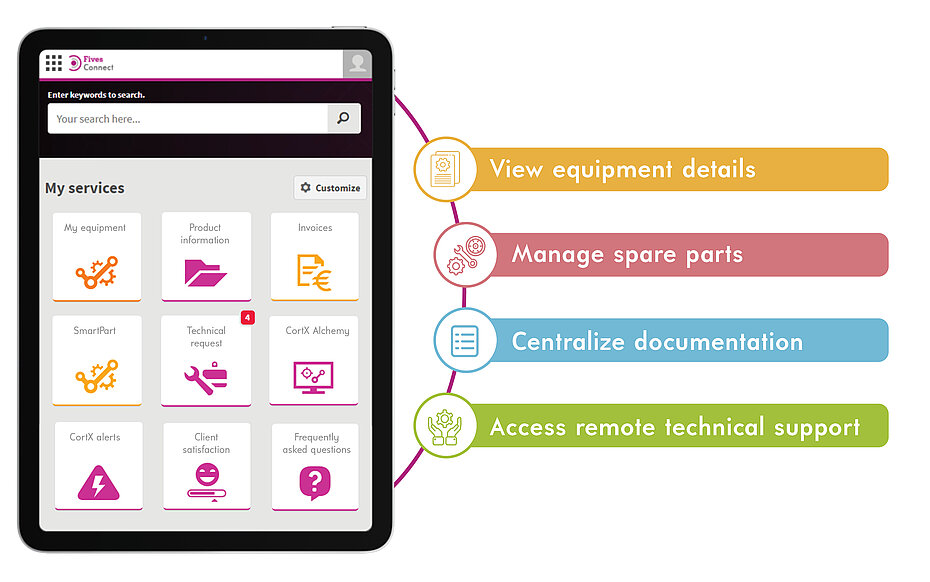 Client portal, Fives Connect, shares with you key technical documentation, including data sheets, manuals, exploded views, and related technical specifications for installation and maintenance.
This not only enables mobile access, but supports operational efficiency and dynamic management of documentation and information about your equipment, including:
Ticketing via a widget or on an equipment's page

Spare parts management and fast quotation tool

Equipment status and documentation

Intervention scheduling

Acquire quotations for services and products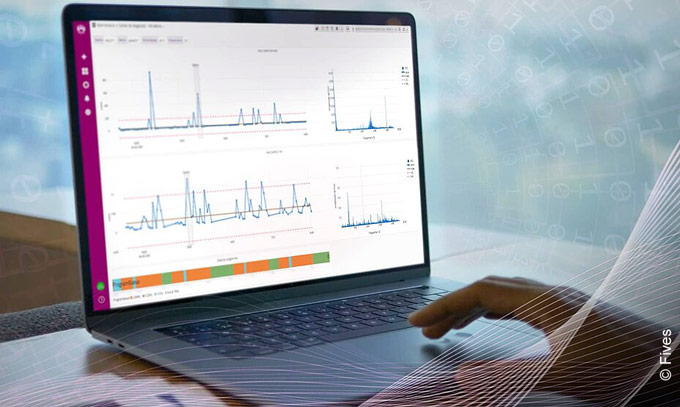 Digital integration with CortX Alchemy
As an optional extra, you can also integrate our CortX Alchemy data management software into your Fives Connect experience. CortX Alchemy provides access to real-time performance data, anywhere and at any time. In short, it places data at the core of your pursuit of operational excellence.
When subscribed to the digital option, you can also access automatic machine-generated alert tickets via the CortX Alerts widgets.