The cold crucible induction process enables clean and homogeneous melting of electrically conductive materials. Our technology is used to produce innovative, high-performance materials for the aerospace, aviation and automotive industries.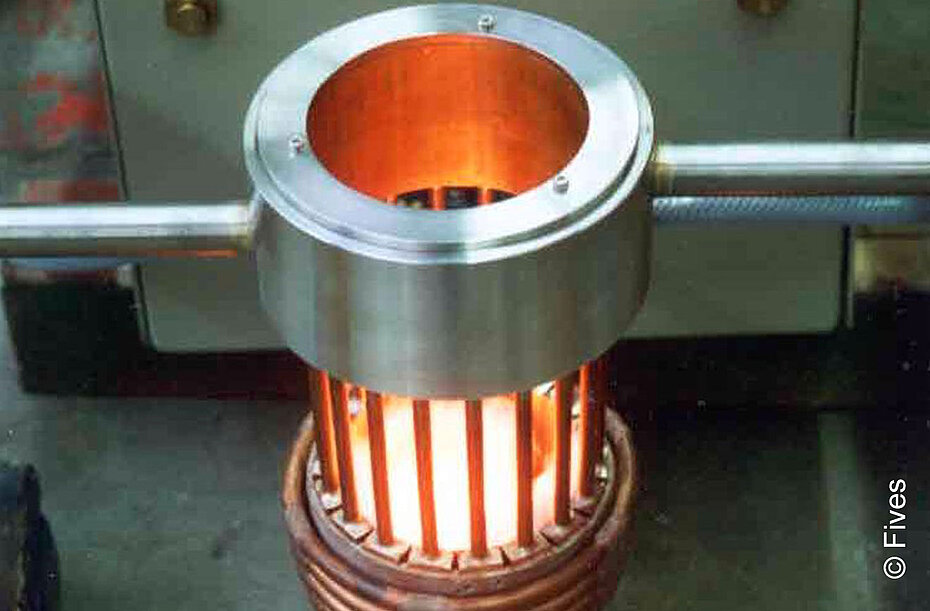 The cold crucible consists of several cooled copper sectors. A magnetic field produced by an inductor surrounding the cold crucible passes through these sectors, inducing heat directly into the part to be heated.
The materials levitated inside the crucible can be heated to very high temperatures, while the crucible remains cold.
The magnetic field inside the crucible creates a stirring of the molten metal, allowing a perfectly homogeneous result.
IDEAL FOR HIGH PURITY METALS
Cold crucible induction heating can be used for pure, corrosive or reactive materials. As the cold crucible method naturally prevents deterioration of the crucible and contamination of the materials inside, it is ideal for the treatment of very high purity materials.
HIGH VALUE ADDED PRODUCTS:
Dental alloys
Precious metals
Nuclear materials